Meet A Staffer: Lisa Foshee
Title:
Senior Vice President, Government Affairs and General Counsel
Department:
Legal and Government Affairs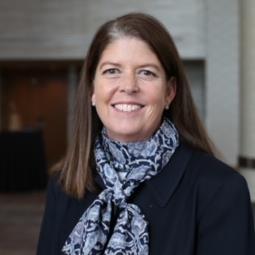 Years at the Association:
New hire (September 2022)
Email address:
lisa.foshee@autocare.org
Favorite apps:
Washington Post, ESPN
How did you get your start at the Auto Care Association?
Prior to joining the Auto Care Association, I worked at AT&T, where I represented AT&T's Internet of Things group (focusing on AT&T's relationships with automotive OEMs) and advised the company on antitrust and regulatory matters. Earlier in my career, I worked in private practice as a corporate litigator for five years.
What are your work duties at the association? Can you describe a typical day?
I will provide leadership and direction for the association's federal and state legislative and regulatory efforts. These efforts include educating legislators on issues of importance to Auto Care Association members; building grassroots support among members and public for association's legislative and regulatory objectives; informing and updating members on regulatory and legislative developments important to their business; and assisting members with federal, state and local law compliance.
In which department do you work? What are the key responsibilities of the department?
I will serve as the head of government affairs and the general counsel.
Where did you go to college? What did you study?
University of Virginia (English and history); University of Virginia School of Law
Where else have you worked (what jobs/positions/locations)?
AT&T, Troutman Pepper (Atlanta) and Kilpatrick Townsend (Atlanta)
Where did you grow up and what are some interesting details about your life before working at the association?
I grew up in McLean, Va. and moved to Atlanta after law school so I could be in Atlanta for the 1996 Olympics. Prior to moving to Atlanta, my first job after law school was with the UVA athletic department as an academic coordinator to the men's basketball team.
What is your favorite part about working at the association? What are the biggest rewards?
What attracted me to the association was the team's passion for the association's mission and the dedication of the members to the improvement of the industry as a whole. I work best in team-oriented environments and the collaboration between the association and the members is energizing.
What is your proudest professional accomplishment at the Auto Care Association so far?
I've learned Microsoft Teams!
What unique qualities do you feel you bring to the Auto Care Association?
Substantively, I have spent the majority of my career working with new technologies in the Internet of Things space, through both commercial negotiations and regulatory and legislative forums, with a concentration in the evolution of connected cars. I thrive in collaborative environments and strongly believe that the degree of our success is limited only by the degree of our partnership within our team and with our members.
What are your long-range professional goals for both you and the Auto Care Association?
I will focus on the Auto Care Association's goal of delivering results to our members on matters impacting our industry and its future. I will focus on the ongoing fight for the right to repair as well as future technologies that will affect our industry at both the local and federal level.
What do you feel are the biggest rewards of working in the auto care industry?
I look forward to working with and learning from the deeply committed professionals that comprise the vibrant and critical aftermarket industry.
Tell us about your life outside of work (family, hobbies, home, etc.).
My husband and I live in Atlanta. We have two kids in college and two dogs at home. I enjoy running, tennis and wakeboarding, and am an avid fan of all UVA sports and the Atlanta Braves.
Tell us a few fun facts about you that would surprise people (special skills, awards, accomplishments, etc.).
I was a DJ on my college Top 40 radio station.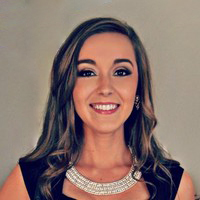 Camille Sheehan, Manager, Communications
Much of the content you receive from Auto Care comes from me! My work centers around keeping our members and industry up to date on everything that the Association is doing – that includes interviewing and featuring our industry's top talent in our magazine and the media. More About Me

When you're a member of the Auto Care Association, our staff becomes a part of your team - working tirelessly to provide resources, tools and benefits that help you do better business. Meet the talent that makes our Association the trusted choice for automotive aftermarket companies.
More posts