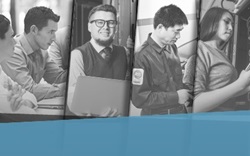 When people think of the auto care industry, vehicle repair often comes to mind. The truth is that this dynamic industry is comprised of over 535,000 businesses, including manufacturers, distributors, parts stores and repair shops, and employs over 4.6 million people in a wide variety of roles.
Career fields in the auto care industry include accounting, customer service, engineering, finance, human resources, inventory management, manufacturing, marketing, research and development, retail, sales, sourcing, supply chain, technical support, training, vehicle repair and more.
Here is a list of titles and descriptions of the types of jobs available in the auto care industry.