The Auto Care Association is dedicated to keeping members, motorists and the media informed and current on the most important association and automotive news. From our frequent press releases to our award winning magazine, Auto Care Insider – the Auto Care Association's communications team provides multiple media resources to clearly communicate the value we deliver to drivers, businesses and the economy.
auto care insider
Auto Care Insider is a quarterly magazine published by the Auto Care Association's in-house editorial team. The Insider provides in-depth articles on industry and marketing trends, member-focused features, briefings on issues that affect your business, coverage of Auto Care events and special programs and updates on association and industry news.
Read latest issues
Read our Blogs
Hear from and engage with Auto Care thought leaders on key topics such as industry data, emerging vehicle technology, advocacy and more.
We encourage you to post or tweet why you are a member of the Auto Care Association, and what you do. We are proud of our members, and want to share what you are doing in our industry. In all your social media postings, please tag us with @autocareorg. You can find photos from our events and conferences on our Flickr and Instagram pages.
Please use all of the below posts to celebrate your involvement with the Auto Care Association by sending them out via your Facebook, Twitter, LinkedIn, and Instagram accounts. Photos are welcome!
In addition to the samples above, browse our Twitter feed and retweet any of our tweets to your followers.
We are also happy to help you show your support by adding a "Proud to be an Auto Care Association member" electronic badge to your social media backgrounds.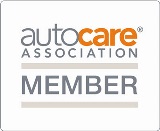 Copy code below to use member badge logo
<img src="www.autocare.org/images/default-source/media-kit/member-badge.png"
alt="Proud Auto Care Association Member" />