Purpose
The Import Vehicle Community Hall of Fame award is intended to honor outstanding individuals in the import automotive industry whose creativity, dignity, integrity, industriousness and accomplishments have enhanced the stature of, and significantly contributed to, the import industry segment and its overall growth and progress.
Qualifications
The candidate's contributions are in accordance with the "purpose" above and must reach beyond the local level.
The candidate is and/or has been involved in the industry and/or the Import Vehicle Community for at least 10 years.
The candidate must have made significant contributions toward enhancing technology, professionalism, dignity and/or the general stature and growth of the import parts industry sector.
The candidate has performed in industry affairs with integrity.
The candidate must be at least 40 years of age.
Self-nominations are not accepted.
Award Winner
Award winners will be notified by early September. The awards ceremony will take place at the Import Vehicle Community Awards Luncheon during AAPEX on Wednesday, Nov. 2, 2022.
Learn More
2021 Hall of Fame Award Winners
Steven Sharp
Executive Vice President, WORLDPAC,
retired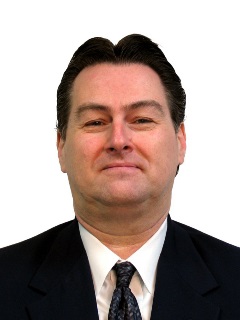 Steven Sharp has grown up in the automotive business. His career began in his father's repair shop in 1967 and then moved to the parts side of the industry in 1973. For the last 48 years, Sharp has worked exclusively in the replacement parts segment of the automotive aftermarket.
From 1973-1980, Sharp was employed by a small jobber store that would eventually become one of the first CARQUEST locations in the Silicon Valley. In 1980, Sharp began his import career with Eurasian Automotive Products, where in time, he would become the National Sales Manager.
In 1988, Sharp began what would turn out to be a 33-year career with WORLDWIDE Trading Company/ WORLDPAC. During his tenure, he held senior roles in Sales, Operations, Cataloging, Purchasing, Product Development, Marketing, and Credit and Collections. He served as the Executive Vice President of Brand Management for the last 16 years.
Sharp has been a member of the California Automotive Wholesalers Association since 2007, where he served as the Executive Chairperson in 2012 and was part of an aftermarket team that helped draft the California Brake Pad Bill.
Sharp has a bachelor's degree from Northwood University, is a graduate of Dale Carnegie, a member of the National Society of Leadership and Success and is currently studying for his master's degree. Volunteer work includes working on the University of the Aftermarket Scholarship Committee and serving as a coach and athletic director for youth sports.
On August 31, 2021, Sharp retired from WORLDPAC to pursue life interests and volunteer work with Katherine, his wife of 43 years, and their three daughters and grandson.
Hans Wulff
SVP Purchasing and Supply, WORLDPAC,
retired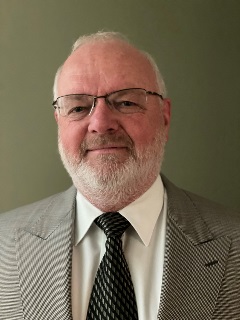 Hans Wulff dedicated his entire career to the International Automotive Aftermarket.
His career began in 1974 in Germany. Upon graduating International Trade and Business schools in Europe, Wulff held sales and procurement positions with leading Automotive Spare Parts Trading Houses in Germany.
Before relocating from Europe in 1979, Wulff got married to his wife Petra. Both are proud of their sons Christopher and Tobias who have grown into fine adults.
Right after, Wulff joined World Wide Trading (became WORLDPAC in 1995) where he could leverage his specialized knowledge in International Procurement, Product Development, Inventory Control, Supply Chain, Material Handling and Import Logistics. In addition to his daily responsibilities during the 42- year career in the United States, Wulff played a significant role in several of WORLDPAC's strategic initiatives, acquisitions and integration projects.
Wulff's Global Sourcing and Supply Chain responsibilities took him to numerous countries located in 5 different continents. His specialized expertise is well known throughout the Manufacturer and Supplier community. His philosophy in life (business and personal), "don't overcomplicate anything, be the best you can be, and let's have some fun doing it" allowed him to successfully work with different companies, personalities, nationalities and customs.
On August 31, 2021, Wulff retired from WORLDPAC to start a new chapter in his life, i.e., extensive traveling with his wife of 42 years.
Previous Award Winners
Irving Beck (1985)
Peter Morris (1985)
George Neuwirth (1985)
Bjarne Qvale (1985)
Earl Nisonger (1986)
Albert Wepper (1986)
William Arnowitz (1987)
Harold Schrier (1987)
Stephen Herrick (1988)
Len Meyers (1988)
William Owen (1988)
Dave Williams (1988)
Chuck Schwartz (1989)
Randy St. John (1989)
Al Moss (1990)
Ruben Tarno (1990)
Louis Berg (1991)
Peter Neuwirth (1991)
Fred Olefson (1992)
George Doefler (1993)
Leroy Zeigner (1993)
Steve Patkin (1994)
Marty Holtz (1994)
Ken Miller (1994)
Michael Pace (1995)
Eli Garfien (1995)
Steve Kirby (1996)
Mel Marks (1996)
Karl Schwartz (1997)
Bob Romanow (1997)
Knut "Ben" Bendixen (1998)
Barry Breslow (1999)
** (2000)
** (2001)
Barry Cohn (2002)
Hanns Hederer (2003)
Karl H. Flicker (2004)
James A. Law (2005)
Henry P. Allessio (2006)
Tom B. Babcox (1919-1995) (2007)
Bill Babcox (2007)
Tom O'Hare (2007)
E.P. (Ed) Lynch (2008)
Dino Crescentini (2009)
Hans Bierdümpfel (2010)
Lee Kadrich (2011)
Anthony "Tony" Perticari (2012)
Hans Joachim Kopecky (2013)
Mort Schwartz (2014)
Kathleen Schmatz (2015)
Bob Cushing (2016)
Ira D. Davis (2017)
Martin "Marty" Gold (2017)
W. Michael Brown (2018)
Bob Clark (2019)
** (2020)
Steven Sharp (2021)
Hans Wulff (2021)
**Award not presented.