the auto care industry keeps vehicles moving
and the Auto Care Association is dedicated to helping every one of those vehicles last longer, perform better, and keep drivers safe. Our global member companies manufacture, distribute, and sell every single part and component, and perform service, maintenance, and repairs on every class of vehicle on the road.
Our Mission
Our mission is to protect and advance the interests of businesses providing aftermarket products and services for all classes of motor vehicles.
Who We Are
The Auto Care Association is the voice of the $380 billion plus auto care industry. We provide advocacy, educational, networking, technology, market intelligence and communications resources to serve the collective interests of our members. Auto Care Association serves the entire supply chain of the automotive aftermarket: businesses that manufacture, distribute and sell motor vehicle parts, accessories, tools, equipment, materials and supplies, and perform vehicle service, maintenance and repair.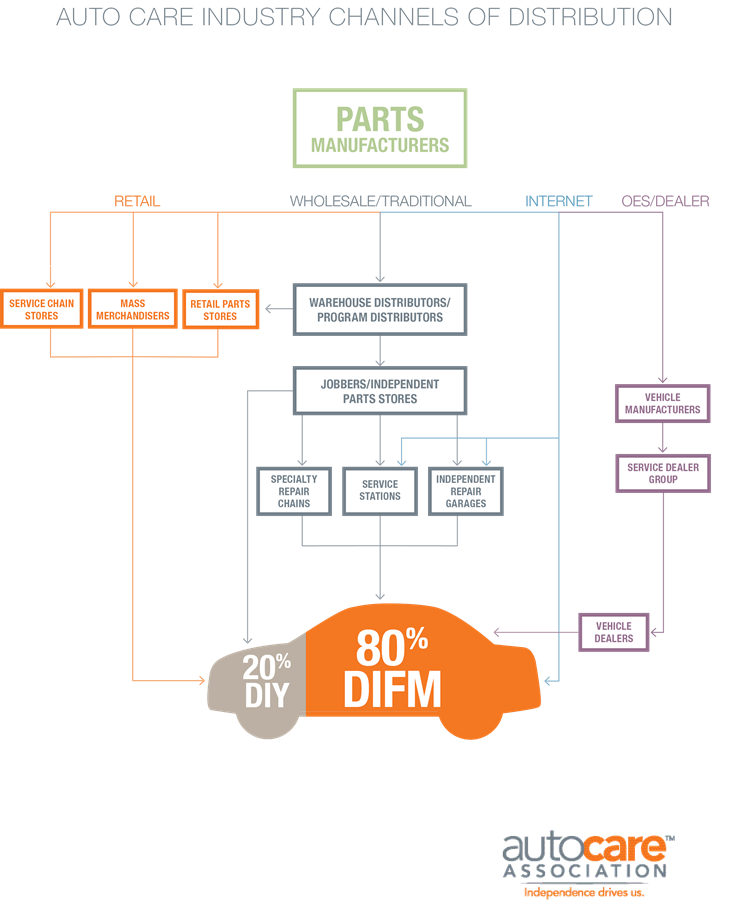 What We Do
The Auto Care Association serves members in a variety of important ways, each designed to help them maintain their position as innovative and impactful businesses. Our government affairs department represents the industry's complex set of interests before federal and state legislators and regulators, and advocates for policies that are favorable to our member businesses. We provide access to the most widely-used standards in North America and best practices in e-commerce and technology to help lower costs and increase efficiency. We develop our members' professional skills with a full calendar of education, meetings and events plus tools and resources for their careers.
Our market intelligence and data innovation experts assess trends that are reshaping the industry, and our international program assists members seeking opportunities in the lucrative global market. The association's award-winning communications keep members informed about critical auto care issues, association programs and initiatives, while sharing the magnitude of the aftermarket to key audiences, elevating the profile and influence of the industry. Any automotive aftermarket company throughout the supply chain can benefit from what we do.
The 2023 State of Auto Care annual report connects readers to the automotive aftermarket's history, the association's evolution, and everything in between. This edition provides readers with a collective vision of automotive time capsule-esque facts while delving into association highlights from the past year and plans for our future at your fingertips. Explore exclusive updates to our tools, global stats that continue to drive the aftermarket, and discover ways to engage with exclusive industry resources.