Exhibitor "Meet Now" Meetings
Exhibitor "Meet Now" meetings are an optional feature within the virtual conference platform available to all participating exhibitors, which allow exhibitors to hold one-on-one virtual meetings with conference attendees. This feature is made available only during the days of the conference, May 17-19, 2021.
Optional feature

within virtual conference platform

Provides one-on-one virtual meetings

with conference attendees to promote and sell products and services

Multiple representatives

from an exhibiting company can run meetings at the same time

Direct messaging

available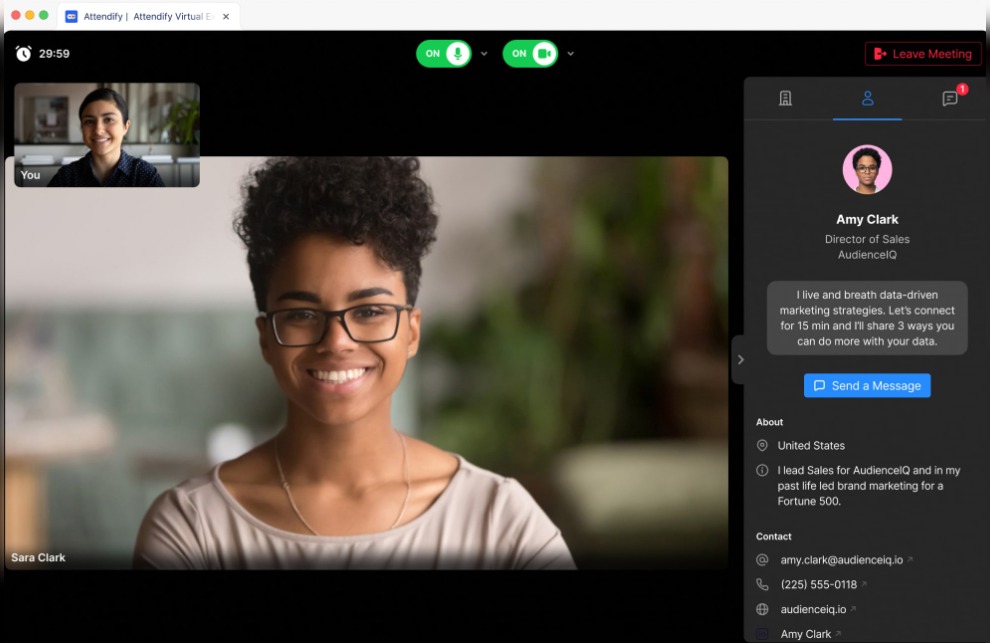 Showcase your company, products and services to hundreds of people! The exhibitor directory will be published in both the virtual conference platform and mobile app during the conference days and on the ACPN Knowledge Exchange website, providing year-long* company exposure to the industry and a resource for the industry to find the services they need. With more than 257K site visits per year, and conference attendance steadily increasing year over year, rest assured your company will be seen by all.
The only exhibitor directory geared toward content professionals in the automotive aftermarket.
One-stop resource for companies seeking software and data services in the automotive aftermarket.
Year-long* company exposure to manufacturers, remanufacturers, distributors, retailers, e-commerce and parts experts through ACPN Knowledge Exchange website and the virtual conference platform and mobile app during conference days.
257k+ website visits per year (21K+ per month).
Promoted in the virtual conference platform and mobile app activity feed during the virtual conference days.
Promoted on the ACPN Community webpage for public access and in ACPN newsletters year round
Supports the ACPN Community
*All ACPN Exhibitor Directory webpage listings start on May 17, 2021 and will expire 30 days prior to the 2022 ACPN Knowledge Exchange Conference
Virtual Conference Platform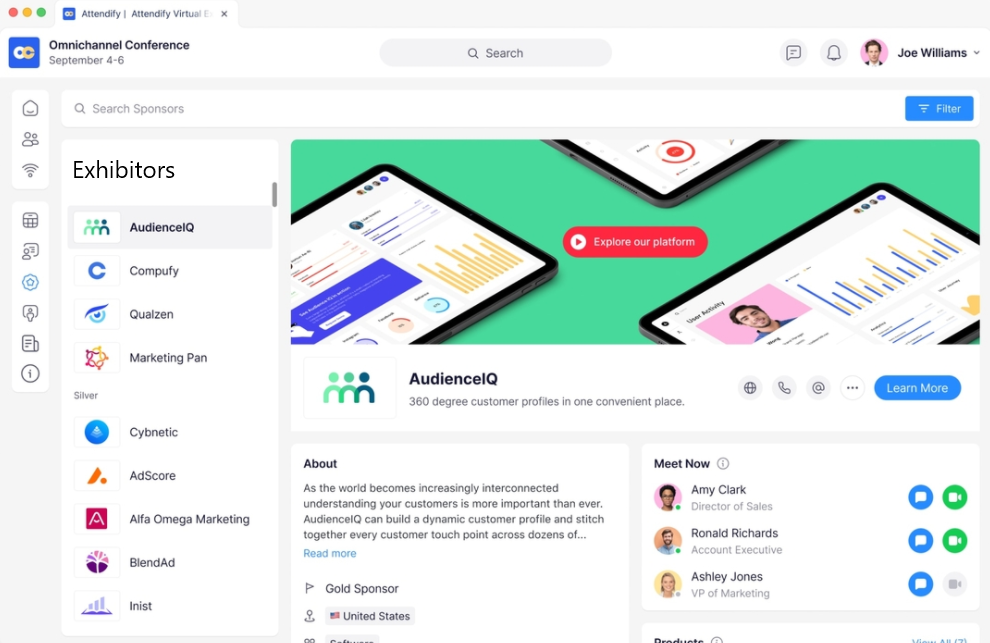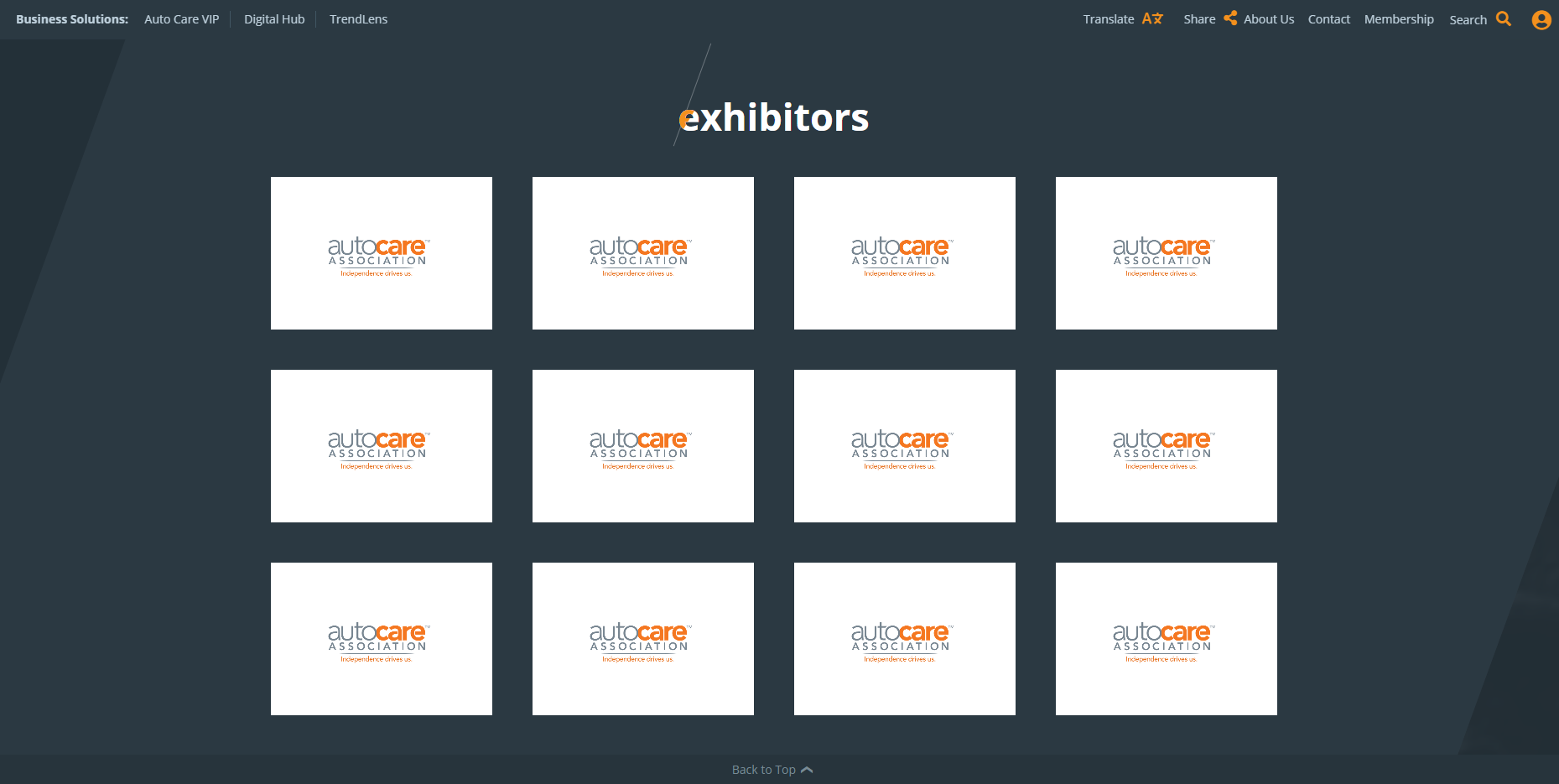 There are several ways to maximize your ROI as an exhibitor at the 2021 ACPN Knowledge Exchange Virtual Conference.

Sponsorships
Put your name in front of attendees by choosing a sponsorship opportunity that shows your support and encouragement of their development and networking at the conference. Custom opportunities are also available. Let us know what's important to your company.
Pre-Event Email Signatures
Create and place a custom ACPN conference branded email signature to your pre-conference emails to inform your current and potential new clients that they can find you at this year's ACPN Knowledge Exchange Virtual Conference. Click the link below to download the ACPN Knowledge Exchange Logo. All email signatures created must be approved by ACPN prior to use. Please contact acpn@autocare.org.
Exhibitor Giveaways
Promote your company by providing giveaways to attendees who interactive with you at the conference, whether its through the "Meet Now" interaction or direct messaging. Please let us know if you will be participating in this manner so we can further promote these giveaways during the conference by contacting acpn@autocare.org.
purchase or contact us
Step 1:
Purchase
Price: $1,000
During check out, please select "purchase for organization"
Important: You will then be presented with a "Annual Total Global Revenues" question. An answer is required but does NOT affect pricing or your organizations Auto Care Association membership.
Step 2:
Submit Materials
Submit your directory listing materials to acpn@autocare.org by May 7, 2021 the latest, using the downloadable template below.