Association Logos
The Auto Care Association logo is provided in three file formats: JPEG, PNG and EPS. The logo and signature are the principal graphic devices used to identify the Auto Care Association. Please review our Auto Care Style Guide before downloading.
When downloading logos, please be sure to abide by our Trademark Use Guidelines. For additional logos, please contact Camille Sheehan.
Bios and Photos
Professional bios are provided for Auto Care Association senior staff and subject matter experts.
Auto Care Association Digital Member Badge
The Auto Care Association encourages all of our members to proudly display your association membership on your company websites by downloading and posting the Auto Care Association member badge. Please link any badges or logos back to our website. For more information, contact Nathaly Branham.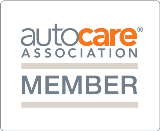 Copy code below to use member badge logo
<img src="www.autocare.org/images/default-source/media-kit/member-badge.png"
alt="Proud Auto Care Association Member" />