Young Executive of the Year Award
Purpose
The Import Vehicle Community honors outstanding young executives in the import automotive industry for his/her dedication, enthusiasm and accomplishments. This award recognizes the leadership and integrity of executives and team leaders under the age of 40.
Qualifications
The candidate must be involved in the automotive aftermarket for import vehicles.
The candidate must have made remarkable contributions to his or her organization, which also have a positive benefit for the import vehicle aftermarket.
The candidate must be known as one whose character and integrity are beyond reproach and admired.
The candidate should be a role model for the future of the import vehicle aftermarket and be actively involved in the Import Vehicle Community.
Self-nominations are not accepted.
Award Winner
Award winners will be notified by early September. The awards ceremony will take place at the Import Vehicle Community Awards Luncheon during AAPEX on Wednesday, Nov. 2, 2022.
Learn More
2021 Young Executive of the Year Award
Mac Eash
Sales Manager – USA, Schaeffler Automotive Aftermarket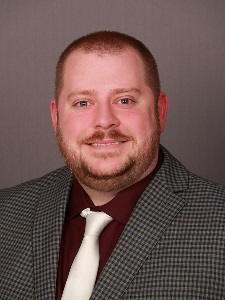 Mac Eash manages both the external sales team for the United States business, as well as the Inside Sales and Analysis group supporting both the U.S. and Canada for Schaeffler's Automotive Aftermarket. Eash joined the Schaeffler team in 2012 as an intern in the product management group while wrapping up his studies at Case Western Reserve University. Since then, he has held roles in Inside Sales and Analysis, pricing management, and sales, all with the aftermarket division.
Eash has always had a strong connection to the automotive industry with a great grandfather that owned his own body shop, and a grandfather that moonlighted as a pit crew chief for a drag team. He has many fond memories from childhood, working on his grandfather's old Studebaker pickup hotrod out in the garage.
Eash is a member of YANG and attended his first University of the Aftermarket course, Leadership 2.0 this year.
Eash graduated from Case Western Reserve University in Cleveland, Ohio, with a degree in management and marketing. While working at Schaeffler and developing an interest in analytics, he also earned his Master of Business Management with a concentration in data analytics from Ohio University.
In his free time, Eash enjoys spending time with his wife Liz and their two dogs and working on house renovation projects. He likes to consider himself an amateur angler and always looks forward to a day out on the water.
Previous Award Winners
Brian Cohn (1999)
** (2000)
Jeff Olefson (2001)
Fred Snow (2002)
Pat Suiter (2003)
Todd Patkin (2004)
Eric Michael Breslow (2005)
Matthew Waters (2006)
J. Scott Huston (2007)
Dan Bouchey (2008)
Brian Cruickshank (2009)
John Sanford (2010)
Brian Griffin III (2011)

Kenny Ho (2012)
Nick Bauer (2013)
Ted Hughes (2014)
Scott Drozd (2015)
Aaron Shaffer (2016)
Naomi Rivas (2017)
Matthias Kopecky (2018)
Meagan Moody (2019)
** (2020)
Mac Eash (2021)
** Award not presented.