Who We Are
The Aftermarket Warehouse Distributors Association (AWDA) was founded in 1947 and is the oldest organized group of warehouse distributors and their respective suppliers of parts, accessories and other supplies for the motor vehicle aftermarket. AWDA's 600+ members represent thousands of locations.
What We Do
AWDA represents, safeguards, and advocates for the interests of traditional distribution within the Auto Care Association. Through networking, leadership opportunities and cross-channel communication, AWDA members provide policy advice and input to the Auto Care Association and the aftermarket industry at-large.
Benefits
AWDA helps members improve their business prospects by connecting them with peers, suppliers, and other stakeholders at conferences and other venues. Through AWDA, members also have the ability to directly influence the policies and priorities of the Auto Care Association and the motor vehicle aftermarket.
Represent
From the Auto Care Association Board of Directors to every Association Community or Committee within it, AWDA has a voice.
Advocate For
On Capitol Hill or within the Auto Care Association, we are constantly pushing for the advancement of traditional distribution.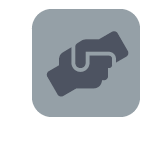 Safeguard
Doing everything necessary to ensure the success of traditional warehouse distributors for the decades ahead.
Don Bickle
Warehouse, Inc.
Treasurer
Richard Beirne
Automotive Parts Headquarters, Inc.
Emeritus member
Ashlee Arnold
Arnold Oil Company of Austin
Chair
Ryan Samuels
Samuels, Inc.
Past Chair
Chase Baxley
XL Parts, Inc.
Secretary
Daniel Hanson
Hanson Distributing Company
Vice Chair
Ryan Bickle
Warehouse, Inc.
Governor
Ben Butler
Parts Warehouse Inc.
Governor
Charles Crouse
TBA & Oil Warehouse
Governor
Byron Frantz
N.A. Williams Company
Governor
Joshua Futerman
Hahn Automotive Warehouse, Inc.
Governor
Michael Harris
FleetPride
Governor
Esperanza Izquierdo
XL Parts, Inc.
Governor
Lanny Martindale
4M Parts Warehouse
Governor
Kelly Peterson
Parts Authority
Governor
John Sanford
Auto Wares Inc
Governor
Shawn Senior
Eastern Warehouse Distributors, Inc.
Governor
Kevin Herron
Genuine Parts/NAPA
Governor
Tina Hubbard
HDA Truck Pride
Governor
Jeff Paul
VIPAR Heavy Duty, Inc.
Governor
Larry Pavey
Federated Auto Parts Distributors, Inc.
Governor
Robert Roos
Pronto Network Cooperative
Governor
John Washbish
Aftermarket Auto Parts Alliance, Inc.
Governor
John Bender
N.A. Williams Company
Manufacturers' Representatives Advisor
manufacturers' advisory council (mac)
Mark Cali
ZF Aftermarket
At-large Member
David Castillo
AOCUSA
At-large Member
Cal Coburn, MAAP
Niterra North America, Inc.
At-large Member
Doug Dole
Meritor, Inc.
At-large Member
Jayme Farina
AP Emissions Technologies, LLC.
At-large Member
Matt Forner
Grote Industries, Inc.
At-large Member
Julian Hentze
Global Parts Distributors
At-large Member
Todd Hertzler
Robert Bosch, LLC
At-large Member
Dave Iles
David A. Iles Jr.
At-large Member
Jacki Lutz
Sensata Technologies
At-large Member
Zach Miller
Highline Warren
At-large Member
Kim Nolan
BBB Industries
At-large Member
Kevin Reamer
DRiV Inc.
At-large Member
Drew Stahl
Sunsong North America Inc.
At-large Member
Colby Florea
Gates Corporation
Chair
Mike Harvey
MANN+HUMMEL Filtration Technology Group Inc.
Vice Chair
Heavy Duty Advisory Council
Michael Harris
FleetPride
Chair
Corneliu Bogdan
Eaton Corp./Aftermarket Products
Member
Michael Farrell
N.A. Williams Company
Member
John Grote
Grote Industries, Inc.
Member
Don McEntee
OptiCat, LLC
Member
Jeff Paul
VIPAR Heavy Duty, Inc.
Member
Dan Rader

Member
Cliff Hovis
Hovis Auto & Truck Supply, Inc.
Past Chair