Car Care Professionals Network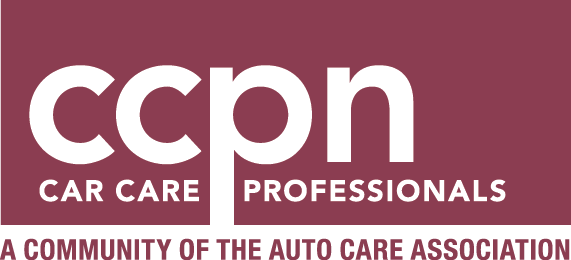 Connecting service center owners with the entire auto care supply chain.
The Car Care Professionals Network provides a structure to foster and promote communications between car care professionals and manufacturers, distributors, retailers and other members of the Auto Care Association.
CCPN Best Practices Series
The Car Care Professionals Network (CCPN) has released a series of recommended best practices for warehouse distributors, manufacturers, manufacturers' reps and more to understand what works best for repair shops and their staff. Click below for the latest releases.
Sales Contact and Communication Best Practices
Introduction
The Car Care Professionals Network (CCPN), a committee of repair shop owners recruited by the Auto Care Association to serve in an advisory capacity, notes that because the nature of their business means that every day is different based on customer needs, they need to keep in communication with their parts suppliers and other vendors to ensure they can provide the customers with best parts and service.
As such, CCPN committee members appreciate the opportunity to share with manufacturers, distributors,
manufacturers' representatives and others how they prefer to be contacted and communicated.
Repair Shop – First Initial Contact – Repair Shops Dislike Cold Calls
For sales and manufacturers' representatives who have never contacted a particular repair shop before, it is acceptable to reach out to/contact the repair shop; however, the purpose of this initial contact is only to learn the shop's "rules of engagement." In other words, the sales person should only collect information on:
Who the right person is with whom to set up an appointment;
How that person likes to be contacted (email, phone);
When would be a good time to reach out to that person to set up a future appointment; and
Learn how receptive the shop will be to you and your product(s)/service(s).
Sales representatives could have a short questionnaire/survey available to leave with the shop that asks for this information and provides instructions on how to submit the information.
Contacting a Repair Shop if the Shop is an Existing Customer The first line of communication should be from an established distributor sales and/or manufacturers' representative when making an appointment.
Recommended Training Best Practices
Introduction
The Car Care Professionals Network (CCPN), a committee of successful repair shop owners recruited by the Auto Care Association to serve in an advisory capacity, notes that shop owners and managers have an important role in the education and training of their technicians and other staff. Shop owners and managers who understand the return on investment of having educated staff see a direct connection to the shop's ability to keep up with new vehicle technology and current business practices, therefore experiencing higher sales and increased profitability.

The CCPN committee members appreciate that manufacturers, distributors and other industry education and training providers want to know "what training works" at the shop level in order to develop and maintain a relationship that is imperative to industry growth.

The information below was submitted by the CCPN members to help these industry partners understand training practices that work for the shops.
Role of Shop Owner/Manager
The shop (owner/manager) should:
Know the experience level of and career expectations for each technician (or other staff member) in order to determine the best the type of training to meet the needs of the technician and the shop.
Meet with technicians, service advisors and other staff to outline their training requirements/expectations at the beginning of each calendar year.
Find, research and assess the training that best meets the needs of each staff person and create a schedule for the year. This allows the training calendar to be developed and distributed to all employees. Drop-in classes and other opportunities can be added and attended as permitted.
Reimburse technicians for ASE test costs upon proof of certification or certification renewal.
Increase pay or pay a bonus to those earning ASE certification(s).
Display ASE certificates in the lobby if so desired.
Pay for the training costs and the technicians' time to travel to and attend training. Some shops give their technician extra vacation time to offset the time spent in training.
Consider going to training with the technician, service writer and service manager so everyone understands the new material/information.
Send a more experienced technician who can teach other technicians a new process or technology.
Develop an internal mentoring program where each month, one technician in a shop teaches a new process to other technicians in the shop.
Encourage training not directly applicable to the job (i.e., soft skills); an educated employee is a better and more confident employee.
Measure and reward pre- and post-training performance and billing improvements, which identifies how training impacts the shop's bottom line.
Track individual training participation and accomplishments.
Provide a dedicated work station and computer to allow access to online training at the shop if technicians do not have access to tablets or laptops in their area. Locating a computer in a break or lunch room is helpful. Be careful about website access control.
Explore new technology such as e-tablet inspection technology or similar approaches to inspection and customer presentation.
Role of Staff
The technician should:
Be required to participate in training every year – a good rule of thumb is 40 to 45 hours per year per technician because it is easy to track, but determining needed training by category or certification will also work as long as the technician is accountable.
Be ASE certified.
The service advisor should:
Be required to participate in training every year. This may include listening to call recordings weekly as a training and quality control tool.
Be ASE certified.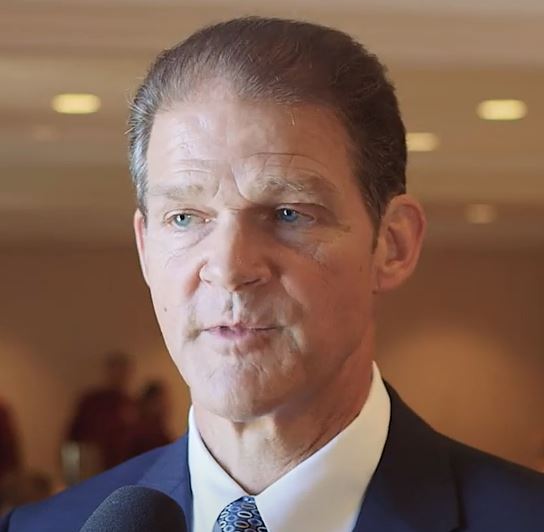 Legislators respond to constituents and want to hear from businesses in their communities. Auto Care helps me do that.

Doug Grills AutoStream Car Care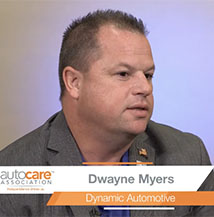 Join the Auto Care Association. Be a part of it. Be a part of what makes it happen to protect yourself and our industry.

Dwayne Myers Dynamic Automotive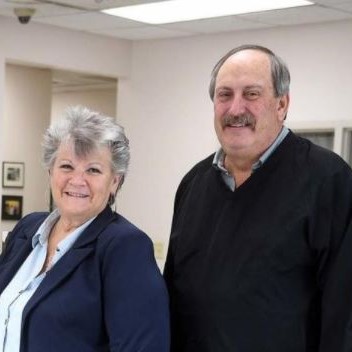 Why we're with Auto Care: there is strength in numbers when promoting industry issues to government.

Jeff and Judy Walter Zimmerman's Automotive
Car Care Professionals Network Council
Dwayne Myers
Dynamic Automotive
Chair
Curtis Andrew "Andy" Massoll
The Detroit Garage
Vice Chair
Brian Bowersock
West Escondido Automotive & Transmission / West Auto Group
Member
Kenneth Bridges
VIP Tires and Service
Member
Greg Bunch
Aspen Auto Clinic
Member
Doug Grills
AutoStream Car Care Center
Member
Keith Perkins
L1 Automotive Diagnostics and Programming
Member
Brian Ponder
Ponder Auto Repair
Member
Tara Topel
Topel's Service Center, Inc.
Member
Rick Urso
Hi-Tech Auto Specialists
Member
Judith Walter
Zimmerman's Automotive Service
Member
Melissa Stephens
Auto Care Association
Staff Liaison