Auto Care Career and Education Award
ACE Award - Auto Care Education Award (formerly the Head of the Class Award)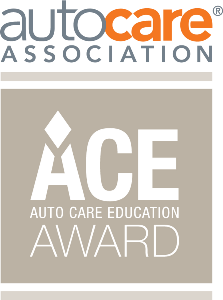 The Auto Care Education (ACE) Award recognizes auto care companies dedicated to excellence in education. The award was initially created by the Auto Care Association Education Committee to acknowledge aftermarket companies dedicated to employee professional development and growth. As the industry adapts and innovates to changing business needs, the award has been expanded to recognize industry companies dedicated to investing in the growth of knowledge and skills within their organization and/or throughout the industry.
Award-winning companies are acknowledged as leaders in the industry. The Auto Care Association promotes the winning companies as examples of what leading companies are doing, outlining their successful programs, and sharing the return on investment each company experiences.
2022 ACE Award Recipients
Small Company: The Detroit Garage
The Detroit Garage
Location: Detroit, Michigan and Florida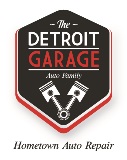 The Detroit Garage celebrates the successes of their employees and believes that individual career advancements are essential to company growth.
Education is a multipronged approach at The Detroit Garage. It takes place in the bays, at the front counter, through social media, and in the offices of elected officials.
Technicians are independently motivated to further their education by pursuing testing and certifications. The Detroit Garage management team meets individually with each employee to discuss their goals and to create a custom career path in which they are encouraged and financially supported every step of the way. The company encourages industry training through online offerings, Auto-Wares Group of Company training, out of state opportunities and anything else that will help the team with growth and development.
They also work to educate their customers about the potential ramifications of failing to fight for the rights of independent auto repair shops. Their goal is to help the general public understand what life would look like without the Right to Repair.
The Detroit Garage participates in industry-wide education as a thought leader, including training other shop owners, presenting at events, and engaging with industry media. They were recently featured on the front cover of Ratchet & Wrench, where they shared some of their marketing know-how with others in the industry.
Mid-Size Company: MEVOTECH LP
MEVOTECH LP
Location: Toronto, Ontario, Canada

Mevotech is committed to investing in advancing the knowledge, skills and job satisfaction of the people within their organization and across the industry. From employee training courses to customer education programs, to train-the-trainer sessions and even hands-on in-shop demonstrations, Mevotech understands that the success of the aftermarket depends on building an environment of continuous learning.
Examples of Mevotech's internal training include their comprehensive employee onboarding program; their Leadership Excellence Accreditation and Development (LEAD) Program; and MevoUniversity, which provides practical online training webinars across the organization.
The LEAD program specifically is a year-long learning journey that helps more than 40 participants per year develop their leadership skills via an interactive and immersive blend of individual and group learning experiences. The program includes a 360-degree self-assessment and feedback assessment, one-on-one sessions with professional leadership coaches, in-person group development courses and a final challenge where participants can apply what they've learned.
Mevotech also believes in providing robust ongoing training for customers that both informs and entertains, including through their Mevotech Training Portal, dedicated landing pages, webinars, and Train-the-Trainer session. They also have the MevoMobile program where subject matter experts have been visiting professional repair shops and technicians across the US and Canada. These industry veterans understand the technician's space and deliver concise and highly relevant training within 15-20 minutes – allowing technicians the opportunity to learn and ask questions without taking too much of their time. The objective is to educate and demonstrate, never sell.
Large Company: Auto Value and Bumper to Bumper
Auto Value and Bumper to Bumper
Location: San Antonio, Texas

Continued education is a primary focus for Auto Value and Bumper to Bumper. This can be seen in their attendance at industry events and education programs, such as Aftermarket 101 and Leadership 2.0, their commitment to scholarships, their virtual educational programming and their in-person events.
Examples of their virtual educational programs include their monthly Up to Speed, Prodcast, and Heavy Duty Holler webinars that concentrate on training Auto Value and Bumper to Bumper members in all facets of our industry. Alliance University is also available on-demand, where in depth automotive and commercial vehicle training is catalogued by category and supplier.
In-person educational programming includes their Sales and Marketing Forum that, in its most recent iteration, drew 150+ sales and marketing professionals from the across the Auto Value and Bumper to Bumper membership for three days of keynotes, trainings, and workshops. Auto Value and Bumper to Bumper will also be back to Las Vegas in November 2022 when they bring 3,000 Auto Value and Bumper to Bumper shop owners, technicians, and service writers there for their Aftermarket Jackpot Convention and lead them onto the AAPEX show floor for two full days of immersive meetings.
In addition, $25,000 is granted annually in scholarships for Alliance shareholders, Certified Service Centers and Jobbers, as well as their families. These scholarships are executed through the University of the Aftermarket Foundation. The Alliance also awards two Leadership 2.0 scholarships each year to industry professionals.
Additionally, Auto Value and Bumper to Bumper focuses on continuing education through their Technician of the Year program. Shareholders host their own regional event that culminates with headquarters hosting the national finalists to determine the winner by utilizing a custom ASE exam.
Watch this informative CarmCast on the benefits of getting involved.
highlights from previous award ceremonies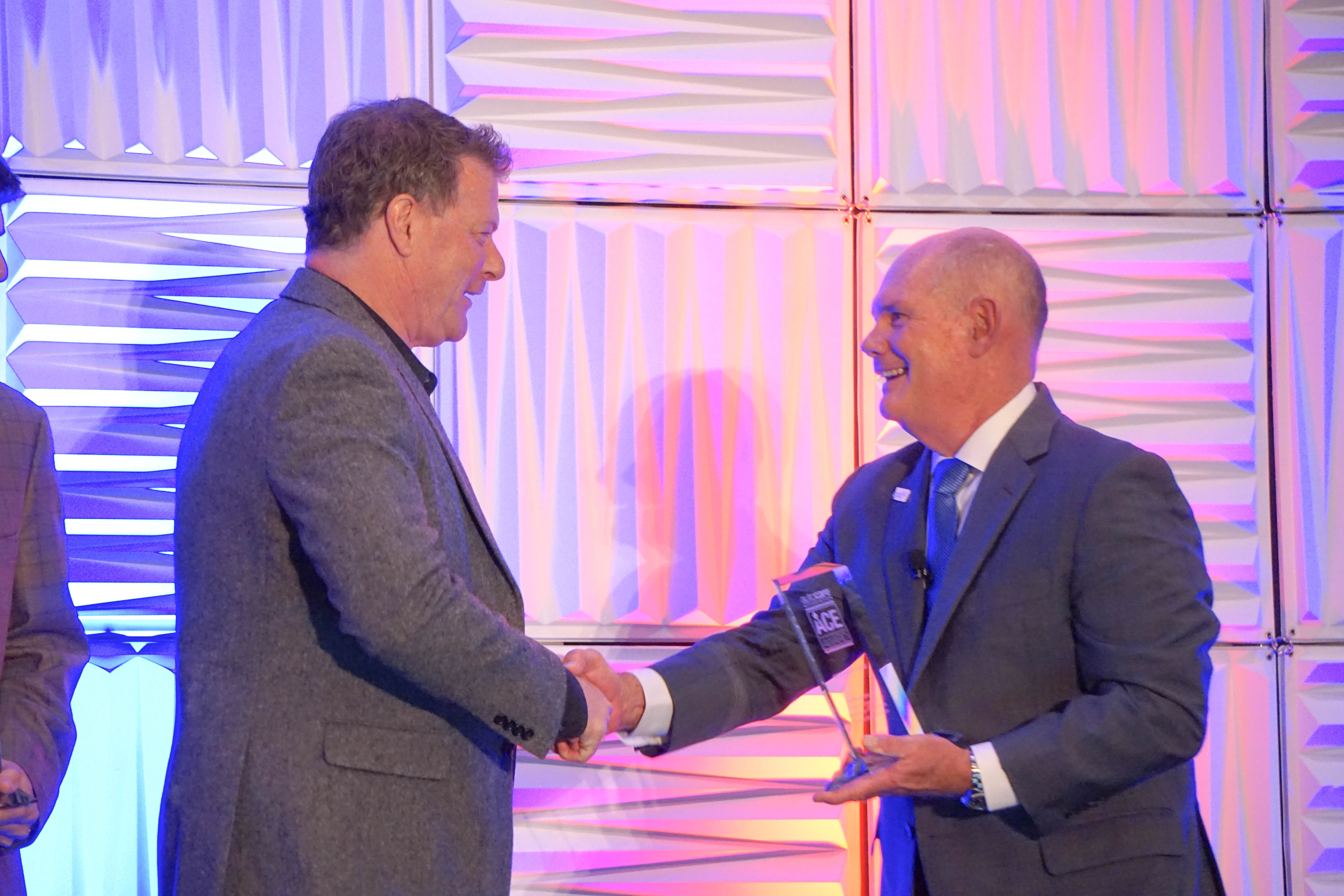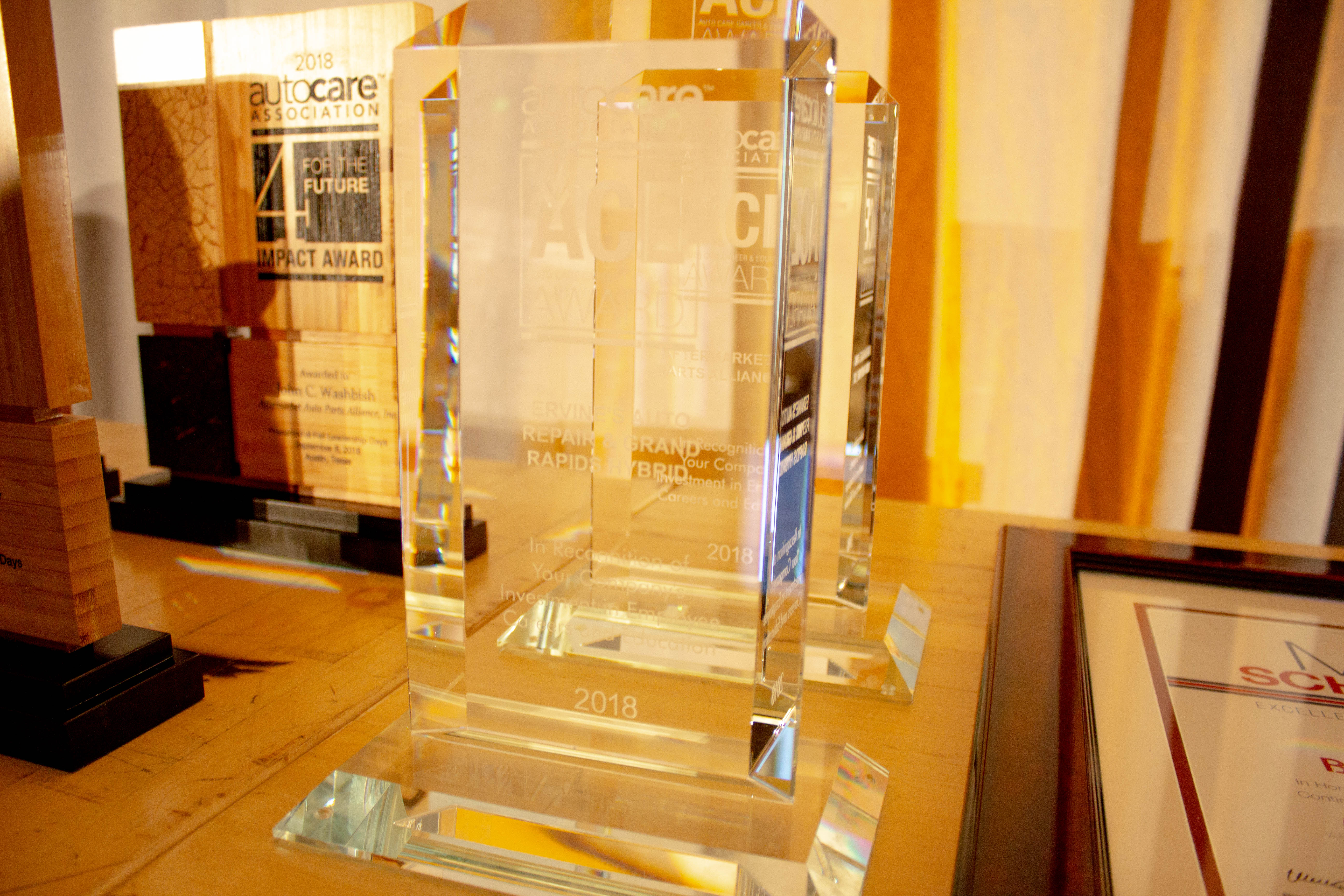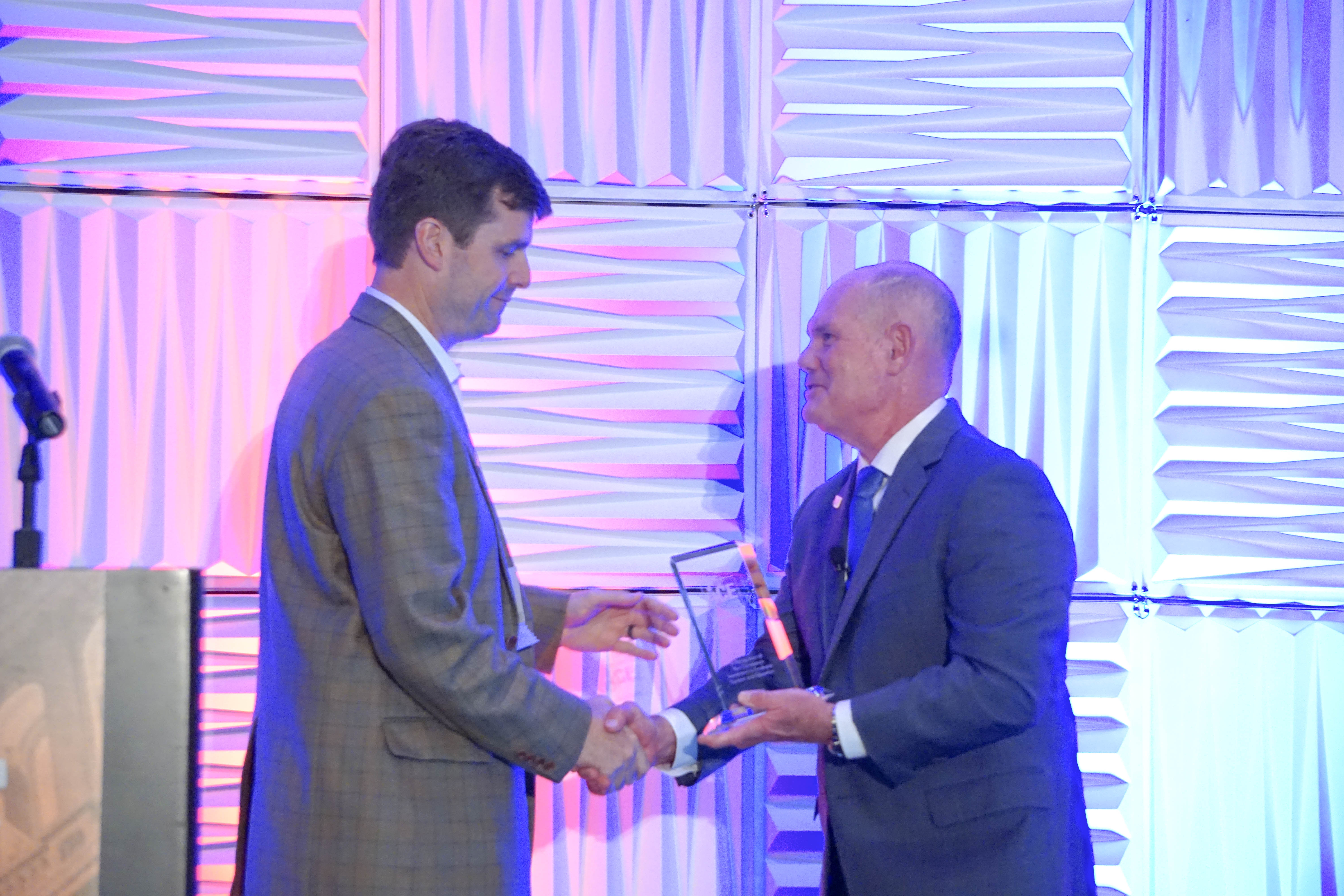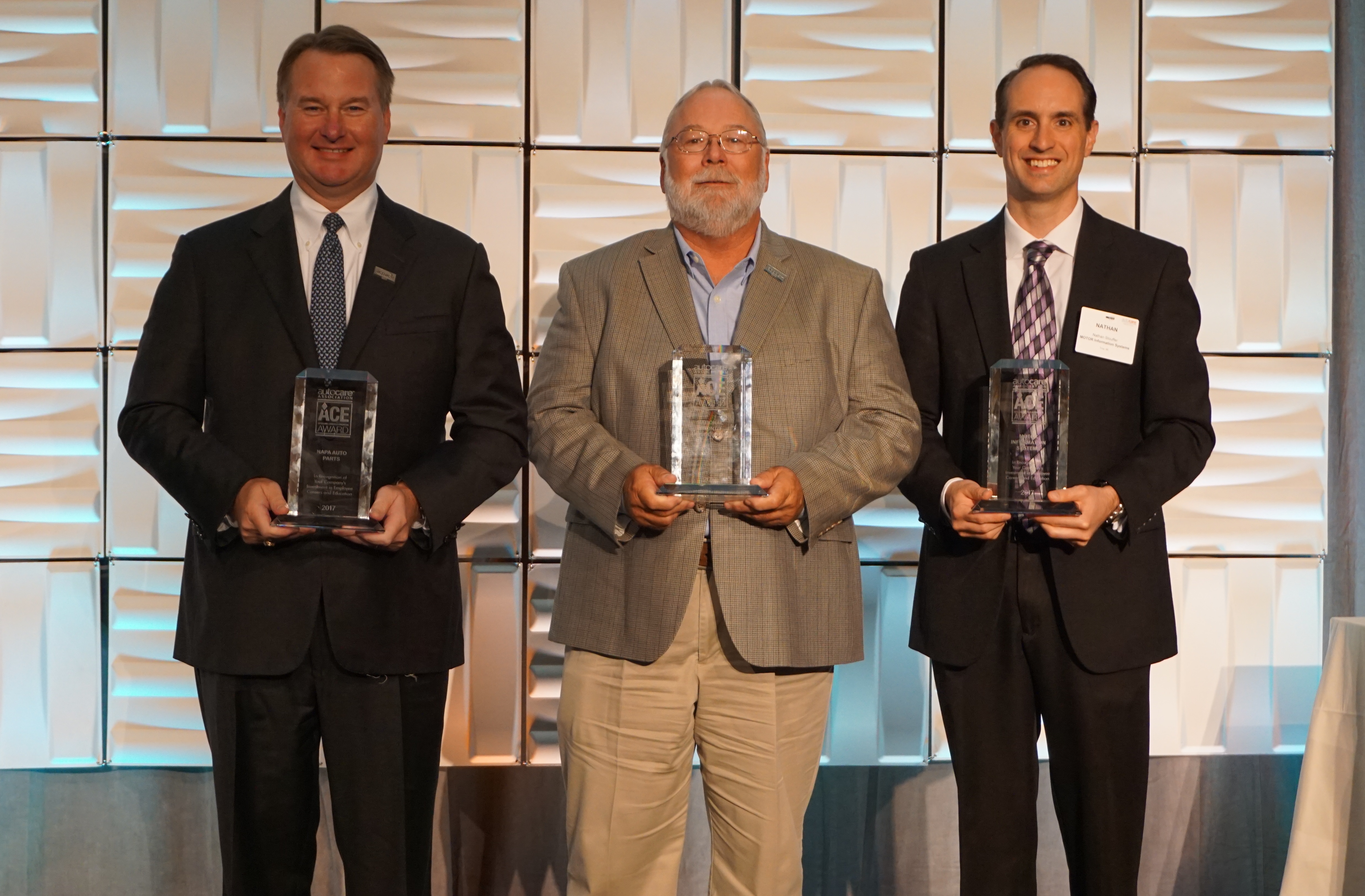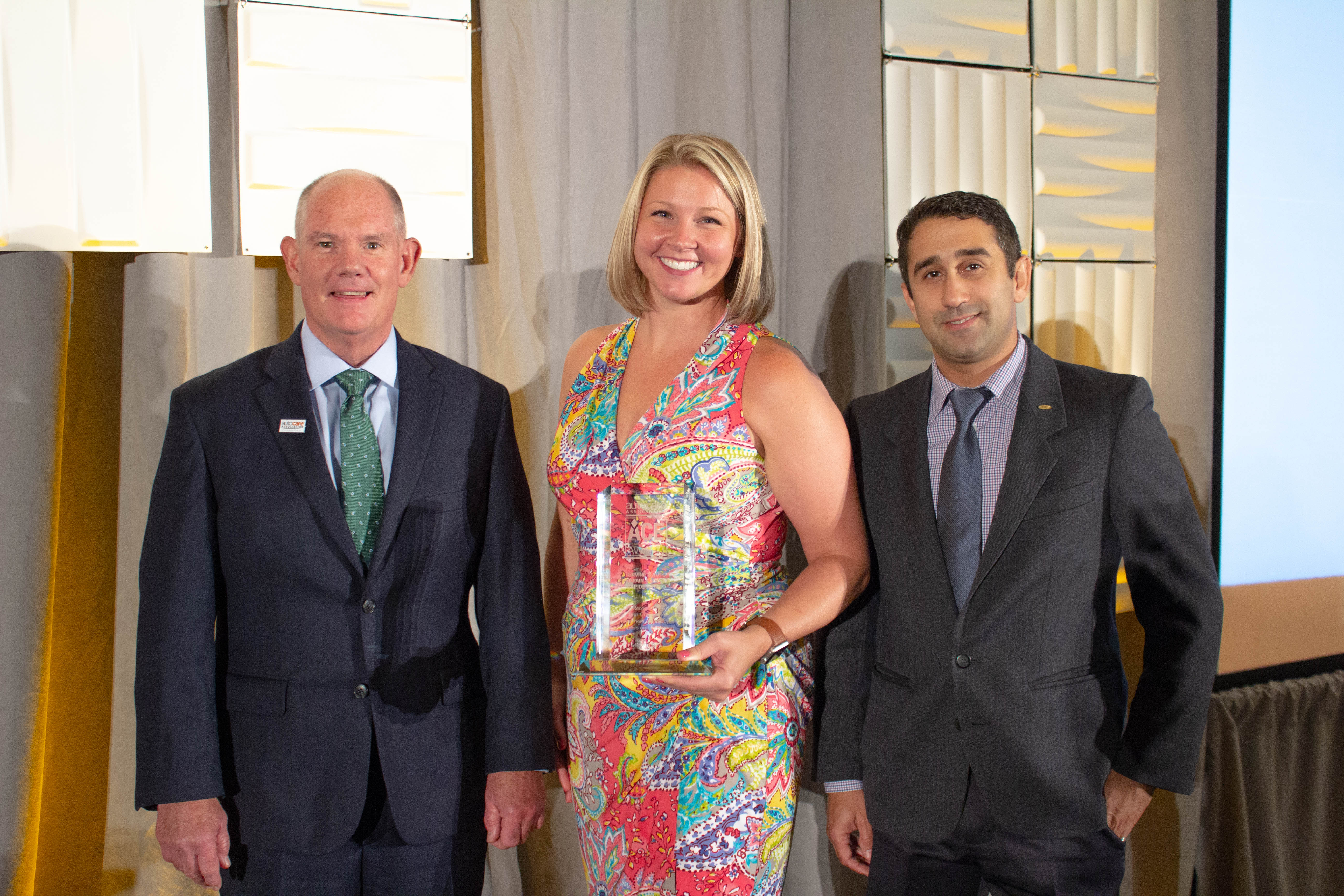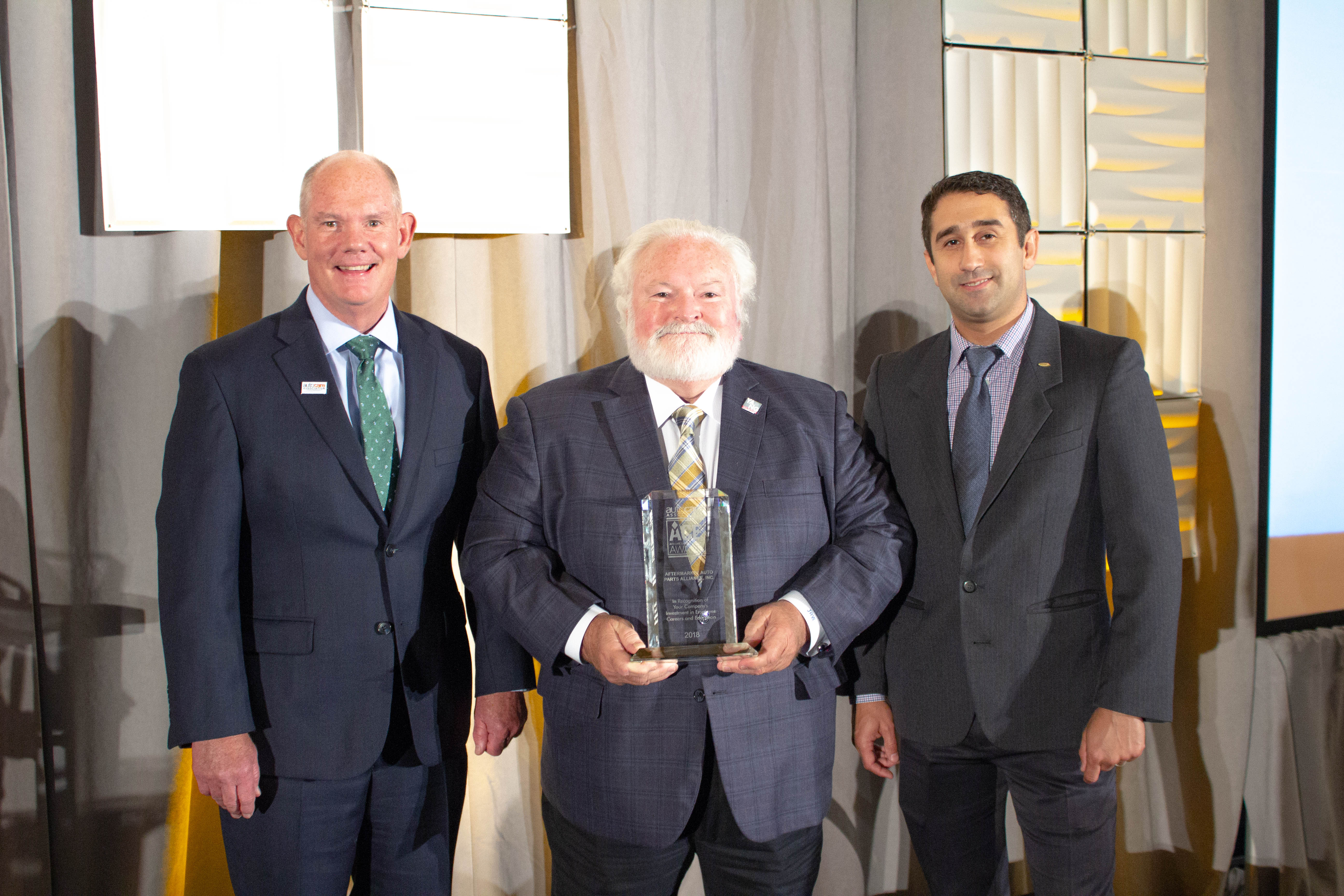 Past ACE Award Recipients
2015 (head of the class award)
2016 ace award recipients
2014 (head of the class award)
2013 (head of the class award)
2012 (head of the class award)
Automotive Parts Headquarters, Inc.
Crow-Burlingame Company
Gold Eagle Company
Gustafson's Auto Clinic, Inc./Tirecraft
The Timken Company
VIP – Parts, Tires & Service
2011 (head of the class award)
Car Doctor
KOI Auto Parts
N.A. Williams Company
Olympus Imported Auto Parts
Tenneco, Inc.