Mort Schwartz Excellence in Education Award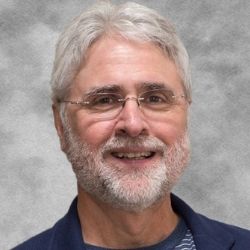 "It set me on a trajectory that I never expected. It floored me that I was considered for a nomination. When I won, it change me: it changed my attitude and how I saw the industry looking at the content we were producing - it was a game changer for me. I'm humbled and honored. If I can win an award like this, so can you."

Carm Capriotto, Founder and Host, Remarkable Results Radio Podcast & 2017 Mort Schwartz Excellence in Education Award Recipient
The Mort Schwartz Excellence in Education Award is given annually by the Auto Care Association's Education Committee to an individual that best advances the concepts and programs for education or continuing education in the North American auto care industry. Nominations are evaluated in accordance with the candidate's:
Innovation of new auto care education programs for any auto care audience,
Advancement of existing programs, and/or
Superlative effort to further promote the educational programs or education fund raising efforts.
The award was established in by Mort Schwartz, aftermarket entrepreneur, business owner and now investor/consultant.
The Mort Schwartz Excellence in Education Award was created to honor one of the automotive aftermarket's greatest success stories, a man who rose to the top of the auto care industry by virtue of his enormous talent, hard work and dedication to the industry that he helped shape.

As a young entrepreneur, long-time business owner and now investor/consultant, Mort Schwartz has always put back more than he has taken out of the industry. Not only has he been involved in and chaired some of the largest and most powerful industry associations, Schwartz has always been a strong advocate for industry education, training and scholarship programs.

The Automotive Aftermarket Scholarship Program, www.automotivescholarships.com, which he helped create, continues to grow today through contributions given by industry organizations and individuals.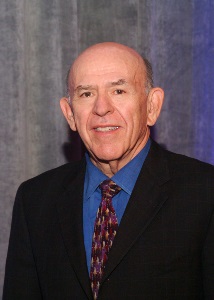 2023 Award Recipient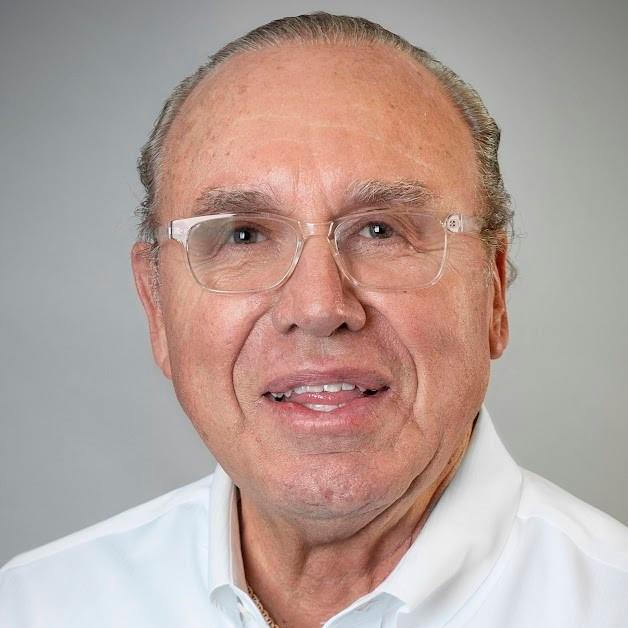 Fred Bunting is a 3rd generation auto parts person, and some say he came out of a muffler box. He started working in the family automotive aftermarket business at age 14, and has had every job in the family warehouse: as a sweeper, stock boy, unload and load trucks, hi-lo driver, order picker, parts counter, buyer, order taker, truck driver, salesman. The family business was sold in 1967 while he was in College.
In 1976 Bunting started Auto-Wares Group of Companies headquartered in Grand Rapids, Michigan. He started, built, and today owns 13 major automotive aftermarket companies and 200+ retail/wholesale auto parts stores in Michigan, Indiana, Ohio, Illinois and Wisconsin. Auto-Ware's service daily 500+ auto parts stores and 36,000+ wholesale businesses. Auto-Wares has 300+ Auto Value/Bumper to Bumper stores, 650+ Auto Value/Bumper to Bumper Certified Service Centers. Auto-Wares employs 2,200+ top notch service oriented professional people and over the years created jobs for 15,000+ people who have worked for Auto-Wares.
Bunting has put an overwhelming effort into training and sponsoring Tech Expos. Supporting training for 25+ years has resulted in filling 60,000 technician training seats. Organizing local regional training events in 5 states has resulted in 10,000+ more training seats filled.
Auto-Wares has won national awards under Bunting, such as Head of the Class for training their own employees. Fred's awards include Northwood Automotive Aftermarket Education, Auto Value Man of the Year, Art Fisher Scholarship (technician training), Mort Schwartz Excellence in Education, MAAP degree (Master Automotive Aftermarket Professional), Jack Creamer AWDA Automotive Aftermarket Leader of the Year 2016 and the Northwood University Out Standing Business Leader 2023.
Bunting has been in Auto Value/Bumper to Bumper national program group for 40+ years and has been on their board of directors for 39 years. He has served on the AWDA board of Governors and a member of AWDA for 45+ years. He has been a proud member of his state jobber association MAPA for 45+ years and received their Lifetime Achievement award. Bunting has made independent jobbers' success his primary focus. He has helped many independent jobbers get into, stay and get out of this great business. His personal philosophy has been to treat customers, employees, and vendors all like friends. Stay aggressive and build for the long term. He has always enjoyed a strong personal relationship with his customers and employees. He spends a lot of time every year visiting and meeting with jobbers and technicians. Bunting has always believed it happens on the streets and it is very important to stay street smart!
Past Mort Schwartz Excellence in Education Award Recipients
2022: John A. Passante, MAAP, President & CEO, The Organizational Development Group, Inc.
2021: Richard Beirne, MAAP, Vice president of Corporate Development, Automotive Parts Headquarters (APH)
2020: Bo Fisher, CEO, Fisher Auto Parts
2019: E. Fletcher Lord, Jr., Replacement Parts Inc.
2018: Brent Berman, Director, Training and Consumer Experience, Federal-Mogul Motorparts
2017: Carm Capriotto, AAP, Host/Producer, Remarkable Results Radio Podcast
2016: Richard (Rick) B. Guirlinger, President, Bourke Services LLC
2015: Susan Kalish, Senior Director, Education, Auto Care Association
2014: Bobby Bassett, Manager of Training, Gates Corporation
2013: Hovis Auto and Truck Supply
2012: Brian Cruickshank, Director, University of the Aftermarket
2011: Fred Bunting, CEO of Auto-Wares, Grand Rapids, Michigan
2010: Chuck Udell, MAAP, President, Essential Action Design Group
2009: Jim John, Instructor & Chair, Automotive Aftermarket Management Program, Northwood University
2008: Steve Hoellein, President, Felt Auto Parts Co.
2007: Pete Kornafel, MAAP, Vice Chairman, CARQUEST
2005: Northwood University