Mort Schwartz Excellence in Education Award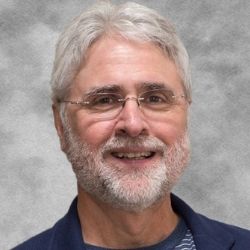 "It set me on a trajectory that I never expected. It floored me that I was considered for a nomination. When I won, it change me: it changed my attitude and how I saw the industry looking at the content we were producing - it was a game changer for me. I'm humbled and honored. If I can win an award like this, so can you."

Carm Capriotto, Founder and Host, Remarkable Results Radio Podcast & 2017 Mort Schwartz Excellence in Education Award Recipient
The Mort Schwartz Excellence in Education Award is given annually by the Auto Care Association's Education Committee to an individual that best advances the concepts and programs for education or continuing education in the North American auto care industry. Nominations are evaluated in accordance with the candidate's:
Innovation of new auto care education programs for any auto care audience,
Advancement of existing programs, and/or
Superlative effort to further promote the educational programs or education fund raising efforts.
The award was established in by Mort Schwartz, aftermarket entrepreneur, business owner and now investor/consultant.
The Mort Schwartz Excellence in Education Award was created to honor one of the automotive aftermarket's greatest success stories, a man who rose to the top of the auto care industry by virtue of his enormous talent, hard work and dedication to the industry that he helped shape.

As a young entrepreneur, long-time business owner and now investor/consultant, Mort Schwartz has always put back more than he has taken out of the industry. Not only has he been involved in and chaired some of the largest and most powerful industry associations, Schwartz has always been a strong advocate for industry education, training and scholarship programs.

The Automotive Aftermarket Scholarship Program, www.automotivescholarships.com, which he helped create, continues to grow today through contributions given by industry organizations and individuals.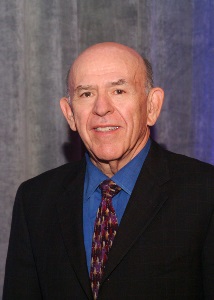 2020 Award Recipient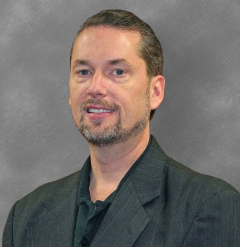 Bo Fisher is the third-generation owner, Chairman and CEO of Fisher Auto Parts. Since becoming President in 1992, he has surrounded himself with a team of talented people who have continued to build the company in his father's footsteps.
In addition to his role at Fisher Auto Parts, Bo has served as chairman of the board of Federated Auto Parts since 1998. Under the leadership of a talented group of people and members, Federated continues to thrive as one of the largest program marketing groups in North America and in 2014 partnered with the National Pronto Association to form APSG (Automotive Parts Services Group) or "The Group" in which Bo is Co-Chairman. In 2020, APSG added streaming training including 'START' courses and live webinars at no charge.
For decades, Bo has continued and expanded his father's focus on education. As a long-time proponent of education and training in the aftermarket, the Art Fisher Memorial Scholarship Award was established in memory of his late father. The award is presented annually to an aftermarket company or individual that demonstrates outstanding commitment to education and training, either within their own organization or throughout the industry, granting substantial scholarships in the name of the award winner to students enrolled in the automotive aftermarket management program at Northwood University. Fisher Auto Parts offers 25 scholarships yearly to support students pursuing careers in the aftermarket and sponsors the KOI/ Fisher Training Cavalcade in Cincinnati, Ohio.
Fisher graduated early from James Madison University in Va., with Summa cum Laude honors.
Past Mort Schwartz Excellence in Education Award Recipients
2019: E. Fletcher Lord, Jr., Replacement Parts Inc.
2018: Brent Berman, Director, Training and Consumer Experience, Federal-Mogul Motorparts
2017: Carm Capriotto, AAP, Host/Producer, Remarkable Results Radio Podcast
2016: Richard (Rick) B. Guirlinger, President, Bourke Services LLC
2015: Susan Kalish, Senior Director, Education, Auto Care Association
2014: Bobby Bassett, Manager of Training, Gates Corporation
2013: Hovis Auto and Truck Supply
2012: Brian Cruickshank, Director, University of the Aftermarket
2011: Fred Bunting, CEO of Auto-Wares, Grand Rapids, Michigan
2010: Chuck Udell, MAAP, President, Essential Action Design Group
2009: Jim John, Instructor & Chair, Automotive Aftermarket Management Program, Northwood University
2008: Steve Hoellein, President, Felt Auto Parts Co.
2007: Pete Kornafel, MAAP, Vice Chairman, CARQUEST
2005: Northwood University