Meet a Staffer: Jonathan Larsen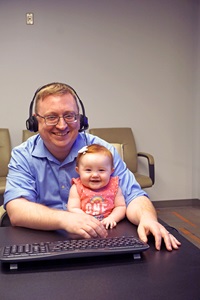 Title: Vice President, Standards & Digital Products
Department: Technology
Years at the Association: 7 years
Phone number: 240-333-1031
Email address: jonathan.larsen@autocare.org
Words to live by/motto: "Fail early, fail often, but always fail forward." – John C. Maxwell

In 1999 the world was in what seemed to be a frenzy over "Y2K" and the possibility of computers everywhere going defunct in the New Year. It was this event in history that first sparked Jonathan Larsen's interest in computer databases.
"I was working at a manufacturer facility where I was doing Computer Aided Drafting in the engineering department and they had some old databases that were not going to work properly after 2000," said Larsen. "After that job I went to college at Western Michigan University, where I studied business information with a focus on databases and business application development."
Prior to joining the Auto Care Association, Larsen worked at MAHLE in Farmington Hills, Mich. as a catalog manager using the Auto Care Association's ACES and PIES standards. Today, Larsen is the association's Data Architect Manager, where he provides recommended changes to the ACES and PIES standards and improves the data that is provided within the databases that are used for these standards.
"It is very satisfying to know the work I do helps the industry as a whole," said Larsen.
What is your favorite part about working at the association? What are the biggest rewards?
My favorite part of this work is helping to reduce cost out of the overall supply chain. This can be improving the quality of the data that we provide to the industry or helping to develop new processes that help get the data to our members faster.
What is your proudest professional accomplishment at the Auto Care Association so far?
Working with the technology team to develop autocarevip.com.
What is one piece of advice you'd give to someone interested in starting a career in technology?
My recommendation to anyone joining the workforce is that you should enjoy what you do and work with people that have that same passion.
Tell us a few fun facts about you that would surprise people (special skills, awards, accomplishments, etc.).
I joined a local Toastmaster club about three years ago, which has proved to be invaluable to help with public speaking. I became a father in Oct. 2017, so our daughter keeps my wife and I busy now.
Favorite apps:
IMdb, AutoCare Events, AnyList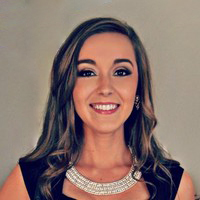 Camille Sheehan, Manager, Communications
Much of the content you receive from Auto Care comes from me! My work centers around keeping our members and industry up to date on everything that the Association is doing – that includes interviewing and featuring our industry's top talent in our magazine and the media. More About Me

When you're a member of the Auto Care Association, our staff becomes a part of your team - working tirelessly to provide resources, tools and benefits that help you do better business. Meet the talent that makes our Association the trusted choice for automotive aftermarket companies.
More posts