Meet a Staffer: Daniel Zenko
Title: Director, Data Innovation
Department: Strategic Development
Years at the Association: 3
Email address: daniel.zenko@autocare.org
Favorite apps: The app to find my phone, which is somehow always missing.
Words to live by/motto: "The future is unwritten." – Joe Strummer

Easily mistaken for the "world's most interesting man," Daniel Zenko, director, data innovation, brings a one-of-a-kind background with him to the Auto Care Association. Zenko joined the association in 2017 with the formation of its Data Innovation team, where he focuses on the development of TrendLens™, Auto Care's online data platform, as well as serving as liaison for the Category Management committee. "Auto Care's plans for development of its data offerings caught my attention," said Zenko. "Those plans have an exciting trajectory—one I already have a lot of experience with—and that I felt I can contribute to."
With dreams of becoming a professional ice hockey goalie as a child, the warm Mediterranean climate of Zenko's native Croatia eventually redirected his focus towards a different career path. Zenko studied quantitative statistical methods in college with a focus on applied demographics and geography, which led to his career in the integration of data and development of innovative data products for several start-up companies in the Washington, D.C. area. "I worked for several start-ups that created trailblazing data products for the financial and IT industries," said Zenko. "After they reached maturity, they were bought up by venture capital companies and merged into larger organizations."
What is your favorite part about working at the association?
Auto Care is a very diverse organization with extremely competent staff. I am pretty much in awe on a daily basis. The most rewarding part is that we are "the good guys." What we are trying to achieve has a wide-ranging positive impact, not just on the auto care industry.
What are your long-range professional goals for both you and the Auto Care Association?
I want the association's data products to become an integral part of the daily workflow for our members—whatever their data needs are—and to help achieve that as best as I can.
Tell us a few fun facts about you that would surprise people.
I am an accomplished bridge player, holding the "Life Master" rank. At the U.S. National Championships I played several times against Bill Gates, beating him and his team every time. Because I couldn't play hockey as a child, I settled on fencing, with my best result being Vice Champion of Croatia and a member of the national team. Outside of work, I am a devoted fan of music, dogs and the Liverpool Football Club.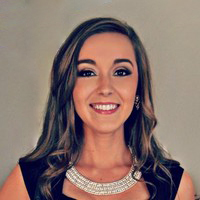 Camille Sheehan, Manager, Communications
Much of the content you receive from Auto Care comes from me! My work centers around keeping our members and industry up to date on everything that the Association is doing – that includes interviewing and featuring our industry's top talent in our magazine and the media. More About Me

When you're a member of the Auto Care Association, our staff becomes a part of your team - working tirelessly to provide resources, tools and benefits that help you do better business. Meet the talent that makes our Association the trusted choice for automotive aftermarket companies.
More posts