Lifetime Industry Achievement Award
Purpose
The Import Vehicle Community Lifetime Industry Achievement award honors individuals whose outstanding performance, integrity, dignity and conscientious approach to business affairs are demonstrated as a matter of routine.

Not intended to honor principals exclusively, the Lifetime Industry Achievement award has been a means by which our industry's high contributors and unsung heroes are credited and appropriately recognized.

There is no limit to the number of individuals who can be honored annually as Lifetime Industry Achievement award recipients, nor is it required that a recipient be named.
Qualifications
The candidate is and/or has been involved in the import parts segment of the aftermarket for a minimum of 20 years.
The candidate must have made significant contributions to their company or employer, which contributions have a positive influence and benefit to the stature and progress of the aftermarket industry.
The candidate must be known as one whose character and integrity are beyond reproach and admired.
Self-nominations are not accepted.
2022 Lifetime Industry Achievement Award Winners
Paul Fiore
Senior Director, Government Affairs, Auto Care Association
(Retired)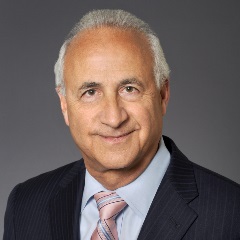 Paul Fiore previously held the position of Senior Director, Government Affairs for the Auto Care Association. His duties in the government affairs department included representing the Auto Care Association on Capitol Hill and at federal agencies.
Prior to the Auto Care Association, Fiore was Director of Government Affairs for the Tire Industry Association from 2005-2011, with very similar duties. He also held the title of Executive Vice President of the Service Station Dealers of America and Allied Trades from 2003- 2011. Fiore began his lobbying career with the Maryland service station and automotive repair association (WMDA) in 2003 and represented them in the capitals of Annapolis, MD, Dover, DE and the District of Columbia until 2011.
Fiore had a previous career as the owner/ operator of a neighborhood service station with auto repair for twenty-seven years, when he also served on numerous industry councils and advisory boards. Fiore values his many experiences in the industry over three decades, as he considers them integral to his understanding of the automotive aftermarket.
Fiore currently resides in Takoma Park, MD with his wife Debbi Goodman. Together they have four children and six grandchildren ranging in age from fifteen years-old to six months.
Abraham Garweg
Vice President of Innovation, CRP Industries, Inc.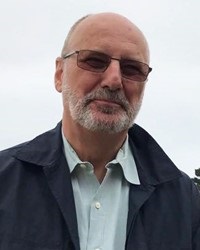 Abraham Garweg has served as the Vice President of Innovation for CRP Industries, Inc. since January 2015, and was Vice President of Product Development prior, joining CRP Industries in July 2002. As the Vice President of Innovation, Garweg developed a deep understanding of the changes in the market/consumer behavior. Under his leadership and through end-user connections and an open innovation concept, CRP Industries was able to capture new product opportunities early by understanding the consequences of technology changes.
Garweg worked closely with product managers in finding new suppliers for innovative programs and kit solutions. He developed pilot programs for new product groups and transferred them to product management after a pilot program's successful launch with a fully established and vetted supplier base. He developed a CRP Innovation council that is able to guide CRP to be the most innovative supplier of truly needed parts solutions in the automotive import spare parts space.
"I learned the value of quality parts and worked closely with skilled technicians to find innovative product solutions for their problems. It was this spirit of innovation and the quest for quality products in our industry that led me to join CRP Industries," said Garweg.
Garweg grew up and went to school in Germany, followed by military service in the Bundeswehr (NATO forces).
"My father owned a trucking business," he said. "Anything with internal combustion engines had my full attention early on. The family car was a 1952 Hudson Hornet till 1961. I loved that car. When the automatic transmission failed, my father was told Hudson was out of business. Parts NLA. Nobody in Germany knew that Hudsons had a GM transmission with parts well available.
"If anybody in the German spare parts supply chain would have known that the transmission in the Hudson was a GM automatic, the car would have continued to be part of the Garweg family fleet for many more years. Perhaps this is part of the reason that I ended up in automotive spare parts, hoping to help save as many quality cars from the scrapyard as possible.
"My job is in more than one way also my hobby," said Garweg. "I still love to work on my own cars and motorcycles. I truly enjoy talking to technicians and product managers. Driving my old Porsche on the track and riding my motorcycle are as much fun to me as spending time with other gear heads at the track. Most of all, I love spending time with my family, in particular my grandchildren as of late."
Previous Award Winners
Lifetime Industry Achievement Award
Robin Biggins (1992)
Houston "Howdie" Smith (1993)
Bill Buckley (1994)
Ken Powell (1995)
Steve Murphy (1995)
Charles Coleman (1996)
Albert Cohen (1996)
Mike Taksey (1997)
Bob Calhoun (1997)
Tony Perticari (1998)
George Halford (1998)
Jim Keith (1999)
** (2000)
Bob Tye (2001)
Trevor Musso (2001)
Christopher Kern (2002)
Jerry Brosilow (1926-2003) (2003)
Joe Bagwell (2004)
James E. Berner (1933-2004) (2005)
Gail Volpe (2006)
Bill Guinard (2007)
Daniel J. Lewis (2008)
Hans J. Wulff (2009)
Mary Lynn Nyman (2010)
Dick Berreman (2011)
Chris von Lenski (2011)
Janette Ponciroli (2012)
Peter Klotz (1954-2012) (2013)
Steve Lynch (2014)
Grant Kitching (2015)
Craig Burns (2016)
Stanley Bloomfield (2017)
Wm. "Mac" McGovern (2018)
Rosemary Perry (2018)
Bill Guinard Lifetime Industry Achievement Award
Mario B. Recchia (2019)
** (2020)
Kevin McCloskey (2021)
**Award not presented.