Automotive Aftermarket Products Expo (AAPEX)
Stay up to date with AAPEX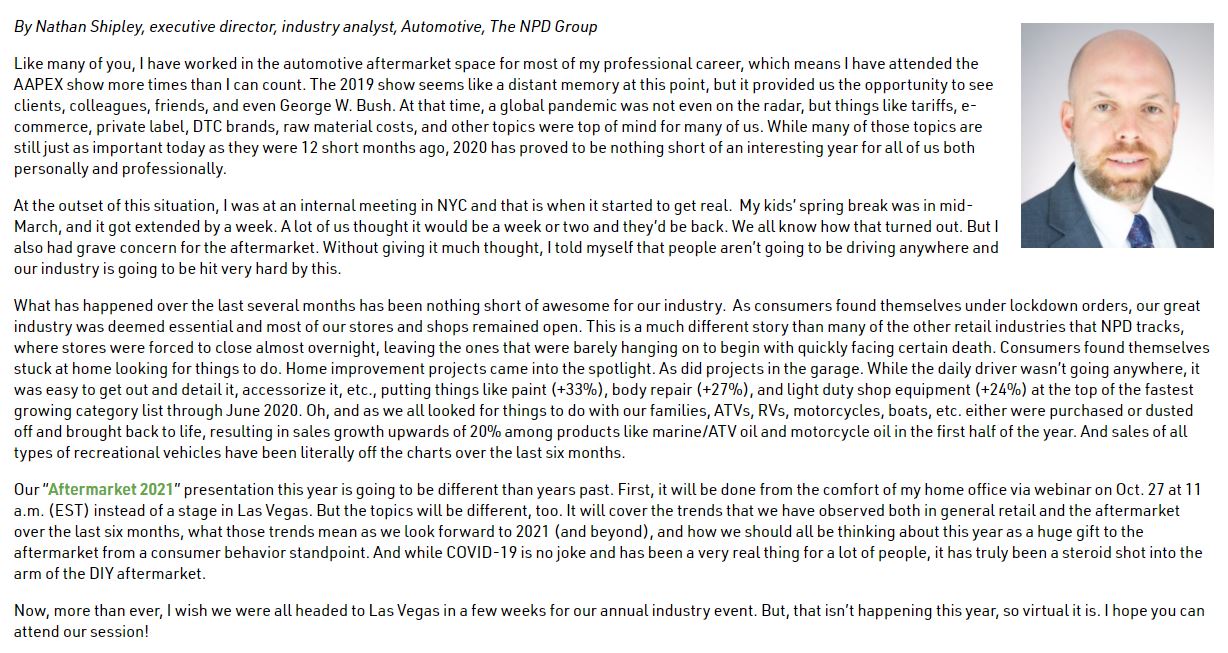 Read the AAPEX Blog for insights from industry experts on vehicle data, trends and market outlook, technology, ADAS and more.
AAPEX has always been the premier automotive industry event representing the more than $1 trillion global automotive aftermarket industry. Due to the evolving COVID-19 situation, that event could not take place in 2020. Instead, the Virtual AAPEX Experience was presented Nov. 3 – Nov. 5 and served as the hub of training, insights and connections for the automotive aftermarket industry.
Held during the two networking receptions of the PBES Conference, the Innovation Fair showcases products, services and solutions for distributors' needs.
Distributor Features of the Innovation Fair:
Direct and convenient access to many of the industry's top associated product manufacturers
See innovative products and services focused on giving you a competitive advantage
Get to know the manufacturers you support and vice-versa
Free with your registration to the PBES Conference
Vendor Features of the Innovation Fair:
Captive audience of distributor decision-makers and sales reps
Held in conjunction with the highly attended networking receptions
Innovation Fair table costs (does not include attendee registration)

Members $250
Non-Members $500
Price includes one 6' table and two chairs. AV needs are at an additional cost.
General
$150 member
$200 non-member
more details
Benefit 1
Benefit 2
Benefit 3
Benefit 4
VIP
$200 member
$250 non-member
more details
Benefit 1
Benefit 2
Benefit 3
Benefit 4
Benefactor
$250 member
$300 non-member

more details
Benefit 1
Benefit 2
Benefit
Benefit 4
Frequently Asked Questions