Auto Care Association Announces 2023 Industry Leaders in Education, Next Generation
September 28, 2023

BETHESDA, Md. – September 28, 2023 – The Auto Care Association recently announced the winners of its annual awards recognizing excellence within the industry through education, innovation and future leadership. The awards were announced during the association's Fall Leadership Days and Legislative Summit event in Washington, D.C., and included the 2023 Mort Schwartz Excellence in Education Award, the Auto Care Education (ACE) Award, and the Impact: Four Under Forty Award.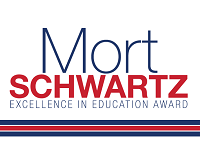 2023 Mort Schwartz Excellence in Education Award Winner
The Mort Schwartz Excellence in Education Award is annually given to an individual who demonstrates a passion for advancing the concepts and programs for education and continuing education in the North American auto care industry.
The 2023 Mort Schwartz Excellence in Education Award winner is Fred Bunting, chairman of the board, Auto-Wares Group of Companies.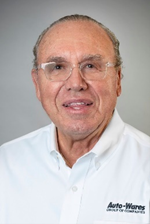 Fred Bunting is a third generation auto parts person, and some say he came out of a muffler box. He started working in the family automotive aftermarket business at the age of 14 and has had every job in the family warehouse: as a sweeper, stock boy, unload and load trucks, hi-lo driver, order picker, parts counter, buyer, order taker, truck driver and salesman. The family business was sold in 1967 while he was in college.
In 1976, Bunting started Auto-Wares Group of Companies headquartered in Grand Rapids, Michigan. He started, built and today owns 13 major automotive aftermarket companies and over 200 retail/wholesale auto parts stores in Michigan, Indiana, Ohio, Illinois and Wisconsin. Auto-Wares services daily more than 500 auto parts stores and over 36,000 wholesale businesses. Auto-Wares has more than 300 Auto Value/Bumper to Bumper stores and more than 650 Auto Value/Bumper to Bumper Certified Service Centers. Auto-Wares employs over 2,200 top-notch service-oriented professional people and over the years created jobs for more than 15,000 people who have worked for Auto-Wares.
Bunting has put an overwhelming effort into training and sponsoring Tech Expos. Supporting training for over 25 years has resulted in filling 60,000 technician training seats. Organizing local regional training events in five states has resulted in over 10,000 more training seats filled.
Auto-Wares has won national awards under Bunting, such as "Head of the Class" for training its own employees. Bunting's awards include "Northwood Automotive Aftermarket Education", "Auto Value Man of the Year", "Art Fisher Scholarship" (technician training), "Mort Schwartz Excellence in Education", a MAAP degree (Master Automotive Aftermarket Professional), "Jack Creamer AWDA Automotive Aftermarket Leader of the Year" in 2016 and the Northwood University "Outstanding Business Leader" in 2023.
Bunting has been in the Auto Value/Bumper to Bumper national program group for more than 40 years and has been on its board of directors for 39 years. He has served on the AWDA board of Governors and as a member of AWDA for more than 45 years. He has been a proud member of his state jobber association MAPA for more than 45 years and received its "Lifetime Achievement" award. Bunting has made independent jobbers' success his primary focus. He has helped many independent jobbers get into, stay and get out of this great business. His personal philosophy has been to treat customers, employees, and vendors all like friends, as well as to stay aggressive and build for the long term. He has always enjoyed a strong personal relationship with his customers and employees. He spends much of his time every year visiting and meeting with jobbers and technicians. Bunting has always believed "it happens on the streets" and "it is very important to stay street smart."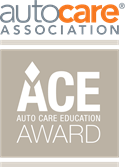 2023 Auto Care Education (ACE) Award Winners
The ACE (Auto Care Career and Education) Award recognizes auto care companies dedicated to excellence in education, including investing in the growth of knowledge and skills within their organization and/or throughout the industry.
Small Company category winner: dott.®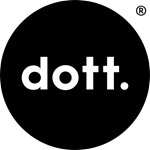 dott.® stands for 'diversity of thought' and serves the Automotive and Commercial Vehicle Aftermarket as a hub for diversity, equity and inclusion (DEI) training, development, talent services and community growth. Its goal is to make the industry a preferred workplace for the future's workforce. It utilizes an approach that is scalable, sustainable and systematic, combining science-based insights, benchmarks, and metrics with personalized and interactive learning to drive measurable actions. Through a partnership with MESH/diversity, dott.® has an online certificate program for DEI & HR professionals as well as a virtual Inclusive Leadership Program. It also partners with aftermarket companies to host a monthly virtual DEI Roundtable that focuses on training materials, education, and peer sharing. Moreover, dott.® is committed to industry educational engagement, including, participating in Northwood University's Leadership 2.0 and Infusion professional development programs, hosting a monthly YANG mentoring circle, and presenting across industry meetings and events.
Mid-size Company category winner: ABC Auto Parts

ABC Auto Parts' learning and development philosophy is simple: for their employees to have a burning desire to gain knowledge. ABC Auto Parts is focused on providing robust training that truly impacts all employees at every stage of their careers. Training programs include its internally developed certificate program called "Excellence in Customer Service (ESC)", new hire training, multiple leadership training programs, position-specific training, safety training and personal development and wellness training. To help facilitate training, ABC Auto Parts has developed an in-house online platform called ABC U. ABC U has over 2,000 courses and employees can use this to register for upcoming classroom training as well as to complete online training. ABC Auto Parts also believes in developing the next generation of leaders and offers mentoring programs, including a mentoring program for employees who complete their Leadership Academy. Employees are recognized for their training accomplishments through their online recognition program, incentives, and company-wide events.
Large Company category winner: Auto-Wares Group of Companies
Founded in 1976, Auto-Wares Group of Companies (Auto-Wares) has consistently relied on employee training and education to power its growth. Auto-Wares believes in thoughtful and meaningful investment in education and its training efforts remain a priority year-round with many Auto-Wares courses created internally. Training offerings include monthly and weekly events on operational topics, an online learning platform, 20/20 groups for their service professionals network, and participation in industry education programs and events. They have also created a series of training videos and webinars on-demand specifically for their heavy-duty and commercial vehicle segment. Moreover, Auto-Wares hosts an annual training event, Auto-Wares Tech Expo, which it most recently took on the road. Instead of holding the event in one location, it expanded its Tech Expo to four regional events in order to reach more service repair professionals, shop owners, parts store owners and other automotive aftermarket professionals for education and networking.
2023 Impact Award Winners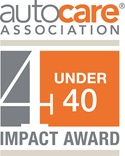 The Impact Award: Four for the Future, honors four auto care industry professionals, under the age of 40, who have demonstrated extraordinary leadership or have made remarkable strides within the auto care industry. The 2023 winners are:
Joseph DeLorme, director, product management, Dorman Products, Inc.
Chelsea Scally, associate director, global mobility, S&P Global
Shawn Senior, president, Eastern Warehouse Distributors, Inc.
Cynthia Talamantes, creative director, sales and marketing, Global Parts Distributors
Joseph DeLorme, Dorman Products, Inc.
Joe DeLorme currently serves as the director of product management at Dorman Products. In his role, DeLorme leads a cross-functional, strategic business unit where he is responsible for product development from launch to commercialization. In addition to his role, DeLorme supports networking and development activities and engages in mentoring emerging talent at Dorman. Having a passion for people and the automotive industry, DeLorme sits on the Auto Care Association's YANG Council as well as supports the Market Intelligence Committee as a guest member.
As an enthusiast and DIY'er himself, DeLorme is an advocate for Right to Repair legislation and shares his passion by spreading awareness and urging support through action. He continues to support the industry as a donor to ACPAC, The University of the Aftermarket Foundation and AACF.
Chelsea Scally, S&P Global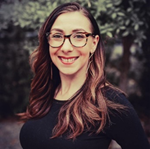 Chelsea Scally is an associate director of mobility at S&P Global where she manages a team of automotive aftermarket professionals within her division. Scally has been with S&P for nearly six years and previously worked in the aftermarket divisions of Mopar and Magneti Marelli. Scally currently sits as chair of the ACPN committee, honorary TSC committee member, Women in Auto Care champion and active YANG Member. Scally has held positions in the automotive industry for nearly 10 years and works tirelessly to give back what she gets out of the auto care community through connecting others and encouraging those new to the industry to get involved.
Shawn Senior, Eastern Warehouse Distributors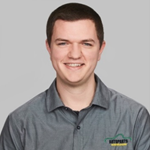 Shawn Senior is the president of Eastern Warehouse Distributors, a leading aftermarket Warehouse Distributor serving Pennsylvania and New Jersey. Over the years, he has held a variety of roles in the company, working his way from a stock associate in 2010 to president in 2021. Each position allowed him to hone his skills in product, inventory management and leadership. Day to day, Senior leads efforts in sales, marketing, product, operations, distribution and other areas. Senior holds his AAP designation and has completed the University of the Aftermarket's Leadership 2.0 program. Senior currently serves on the AWDA Board of Governors, the Alliance Board and Product Committee, and is a proud member and supporter of both YANG and the Auto Care Association.
Cindy Talamantes, Global Parts Distributors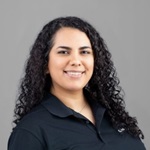 Cindy Talamantes grew up in the aftermarket industry begrudgingly assuming the lead role of flashlight holder/tool retriever at her father's garage. Before officially joining the aftermarket, Talamantes began her professional career in public relations and event marketing primarily working with small business owners and local government. Today, Cindy is the creative director of sales and marketing at Global Parts Distributors (gpd) in Macon, Ga., where she applies her creative talent and communication and technical design skills to boost sales, training, and customer support initiatives. Throughout her professional career, Talamantes has been a champion for legislative advocacy and community involvement. She currently volunteers with the Auto Care Association's Marketing and Communications committee and is Secretary of the Central Georgia Technical College (CGTC) Automotive Advisory Council.
To learn more about the Auto Care Association's annual scholarships, awards and other industry recognition opportunities currently open, visit autocare.org/awards.