I Get a Little Better Each Day
If you're not getting better you're getting worse, right? YANG wants to ensure that our industry is full of young leaders with the best skills and support possible. This post is dedicated to personal and professional development.
Conducting a successful virtual meeting: Tips and Techniques
We've all had to readjust how we conduct business. Having a firm handshake and great eye contact has been replaced by leaving yourself on mute and dressing to be on camera. Here are some tips to ensure that you're getting the most out of your virtual meetings and presentations.
Limit background distractions
Turn off bright lights, close your blinds, turn off distractions including spinning ceiling fans, blur out your background if possible
Look into the camera
It seems obvious, but I've seen people looking at different monitors or above their cameras entirely. This can be distracting and take away from what you're trying to accomplish
Have a set agenda
Seems pretty obvious for any meeting, right? It's easy to get distracted when you're in person; it's tough to even capture someone's attention when you're 100 miles away. Keep the meeting moving and let folks know what to expect.
Moderate the meeting
It's easy to talk over people on an online meeting so you'll need someone to moderate.
Set a time limit
Let's face it: people procrastinate because it works! Setting a time limit forces everyone to be product to achieve the meeting's set goal in the time allotted.
Call to Action
We've become so accustomed to virtual meetings that they seem normal and just another part of the day. Make sure that when the meeting is over there is a take-away to get folks working on the next task.
Share Meeting Notes
Obviously.
Test the Platform Before the Meeting
Saving the best for last! You never want to get to your appointed meeting time and hit a technical snag. Join the meeting at least 5 minutes prior and make sure your platform is working, the internet is up to snuff, and everyone will be able to see and hear you. Seems very obvious, but this is key to a successful online meeting that won't quickly go off the rails.
For more check out these resources: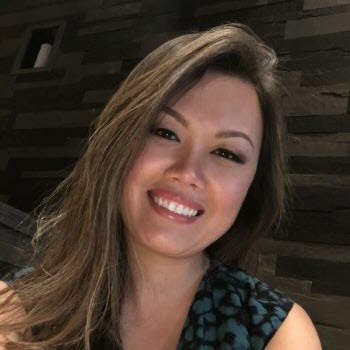 Mary Ieng, Community Engagement Manager
I lead programs that advance the development of under-40 professionals in the auto care industry while keeping it fun.

The YANG Effect newsletter is your quarterly "pit stop" for all things Automotive Aftermarket contributed to and written by under- 40 industry professionals.
More posts
More about YANG
Home for the auto care industry's dynamic and vibrant community of under-40 professionals. YANG provides its members with the opportunity to network with industry peers, develop new skill sets and improve leadership capabilities.
Learn More
Interested in contributing?
Content Contributions are always welcome! Keep us updated on your career and company endeavor.
Learn More