Meet a Staffer: Angela Chiang
Title: Director, International Affairs
Department: Meetings & Events
Years at the Association: 6
Email address: angela.chiang@autocare.org
Favorite apps: Wakeout, Clubhouse, Spotify
Words to live by/motto: "Today is a good day to try."
what have you enjoyed working on the most for the auto care industry?
Interacting with members on a daily basis helps me better develop international resources to help businesses succeed in the global marketplace. Every day is different, rewarding and challenging.
tell us about your life outside of work?
My husband and I have two amazing daughters, ages three and five. We love them to pieces, but they drive us crazy. We enjoy cooking, arts and crafts and being outdoors.
tell us a few fun fact about you that would surprise people?
I am first generation Chinese-American and have a deep love and appreciation for my culture. My goal is to be fluent in reading and writing some day!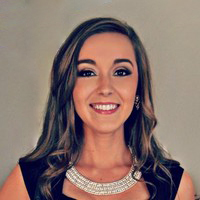 Camille Sheehan, Manager, Communications
Much of the content you receive from Auto Care comes from me! My work centers around keeping our members and industry up to date on everything that the Association is doing – that includes interviewing and featuring our industry's top talent in our magazine and the media. More About Me

When you're a member of the Auto Care Association, our staff becomes a part of your team - working tirelessly to provide resources, tools and benefits that help you do better business. Meet the talent that makes our Association the trusted choice for automotive aftermarket companies.
More posts