Nathan Perrine
Chief Financial Officer
Nathan Perrine oversees the financial operations of the association and acts as liaison to the association's finance, audit and investment committees. Further contributing to the industry, he also serves as executive director of the Car Care Council, and comptroller for the University of the Aftermarket Foundation (UAF).
Before joining the Auto Care Association in July 2016, Perrine served as vice president, finance and administration, and CFO of the American Coatings Association in Washington, D.C. Prior to joining the American Coatings Association in 2011, Perrine was CFO at Tate & Tryon, CPAs and Consultants. From 2001 to 2005, he served as manager, regional finance operations, for the Special Olympics.
Perrine received his Bachelor of Science in Accountancy from Brigham Young University and his Master of Business of Administration degree from George Washington University. He is a certified public accountant and holds the Certified Global Management Accountant credential from the American Institute of CPAs, and the Certified Association Executive credential from the American Society of Association Executives.
Articles featuring Nathan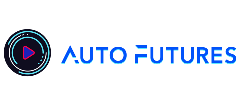 Safe Driving in Freezing Weather Conditions: Car Care Advice from the Experts
Winter weather tests the value of driving skills, car maintenance, car tech and tire safety. Four experts explain the mistakes to avoid during the winter and offer advice.

GDPR Compliance Checklist: A Big Job Made Easier
To prepare for the GDPR deadline, associations should be well along the path of identifying and implementing proper actions designed to ensure compliant data management.