Epicor to Sponsor 2023 AWDA Conference Monday Recognition Luncheon
July 31, 2023
By Zoi' Holloway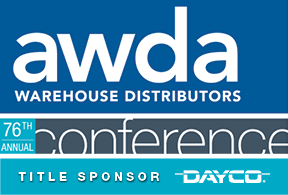 BETHESDA, Md. – July 31, 2022 – The Aftermarket Warehouse Distributors Association (AWDA), a community of the Auto Care Association, has announced Epicor as the sponsor for this year's AWDA Conference Monday Recognition Luncheon. The AWDA Conference is an annual business event that brings together the premier companies of the industry for high-level, private, one-on-one business meetings. For 2023, AWDA is honored to have the support and sponsorship of Epicor for this conference event.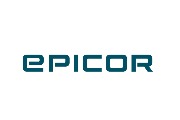 The annual Monday Recognition Luncheon during AWDA's conference provides:
a forum for important announcements of upcoming AWDA events;
recognition of the event's title sponsor;
recognition of University of the Aftermarket Lifetime Trustees;
presentation of the Technician of the Year Award;
and more.
"We are excited to have Epicor's continued support of AWDA's annual luncheon, where we take the time to gather and recognize those stand-out individuals among the warehouse distributors in our industry," said Ted Hughes, executive director, AWDA.
"The relationship between suppliers and their channel partners is the engine that drives the aftermarket," said Tim Hardin, senior vice president and general manager, Global Auto, Data and Extend Services, Epicor. "We are pleased to support the AWDA Conference and other key initiatives that strengthen this relationship for the benefit of all industry participants."
The AWDA Monday Recognition Luncheon will take place on Monday, Oct. 30, 2023, from 12:45 p.m. –1:45 p.m. PT.
For more details about AWDA Conference registration and hotel information, please visit autocare.org/awdaconference.
About Epicor
Epicor equips hard-working businesses with enterprise solutions that keep the world turning. For nearly 50 years, Epicor customers in the automotive, building supply, distribution, manufacturing, and retail industries have trusted Epicor to help them do business better. Innovative Epicor solution sets are carefully curated to fit customer needs and built to respond flexibly to their fast-changing reality. With deep industry knowledge and experience, Epicor accelerates its customers' ambitions, whether to grow and transform, or simply become more productive and effective. Visit www.epicor.com for more information.