Registration Open for 76th Annual Aftermarket Warehouse Distributors Association (AWDA) Conference
June 7, 2023
By Zoi' Holloway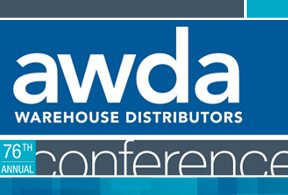 BETHESDA, Md.
– June 6, 2023 – The Auto Care Association has announced that registration is now open for its 76th annual Aftermarket Warehouse Distributors Association (AWDA) Conference. The conference will be held Oct. 28-30, 2023, in Las Vegas, Nev. The AWDA Conference is an annual business event that brings together the premier companies of the industry for high-level, private, one-on-one business meetings.
Founded in 1947, AWDA is the oldest organized group of warehouse distributors and their respective suppliers of parts, accessories, and other supplies for the motor vehicle aftermarket. Celebrating the 76th AWDA Conference is a monumental event and the Auto Care Association is proud and honored to continue to bring this tradition to the industry.
"Since I began my career in this industry over 23 years ago, the AWDA Conference has always been viewed as one of the most essential weeks of our aftermarket calendar," said Ted Hughes, executive director, AWDA. "Following our 75th anniversary last year, the anticipation for this year indicates that we are ready and willing to make the next 75 years even more valuable. The landscape of business, both in the business done and how we do that business, continues to change dramatically. The pandemic demonstrated the value of in-person, one-on-one meetings like the AWDA Conference, and having them with every major supplier in one place is extremely valuable. Nowhere else can every parts distributor meet with virtually all their top and most important suppliers in one place."
All companies must register by Aug. 25, 2023, to participate in the AWDA one-on-one meetings.
For further details, company eligibility, hotel, and registration information, please visit
autocare.org/awdaconference
.