Mike Anderson, Collision Repair Industry Renowned Facilitator and Icon, to Keynote 2023 PBES Conference
March 15, 2023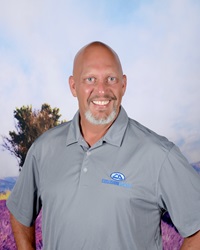 BETHESDA, Md. – March 15, 2023 – The Auto Care Association today announced Mike Anderson of Collision Advice as the keynote for the PBES Conference to be held May 23-24, 2023, during the 2023 Auto Care Connect event at the Hyatt Regency Orlando in Orlando, Fla.
At the 2023 PBES Conference, Anderson will share updates on the current paint, body and equipment (PBE) industry landscape and also reveal and analyze fresh survey results from the award winning survey "Who Pays for What?," which is distributed quarterly to an audience of over 25,000 collision professionals. In recent surveys, Anderson and his team asked collision shops their views on the current distribution market and what their motivators are for selecting their manufacturers, suppliers and paint lines.
Mike Anderson is a former multi shop owner, based out of Alexandria, Va. Anderson is an Accredited Master Automotive Manager (AMAM) through the Automotive Management Institute (AMi). He also participates in the development of the Collision ASE testing for technicians and estimators in the United States. Anderson also is fully certified in all collision categories for ASE. Collision Advice has been selected by several OEM's to provide their factory training in regards to Estimating, Scanning and Calibrations to include Porsche, Toyota, Lexus, Nissan, Infiniti, Honda and Acura. Mike also produces a quarterly summary of the latest trends and statistics in the U.S. for the Collision Industry, as well as conducts quarterly surveys of over 28,000 Collision Repair Professionals regarding insurer reimbursement.
Auto Care Connect is the premier event for leaders of the auto care industry to engage and collaborate for an elevated industry experience. Auto Care Connect brings together four of the Auto Care Association's signature spring events into one location for an audience that spans the full automotive aftermarket supply chain.
To learn more about 2023 Auto Care Connect, its sessions and to register, please visit autocare.org/connect.