Jason Schenker of Prestige Economics to Keynote at 2023 Auto Care Connect
March 8, 2023
By Zoi' Holloway
BETHESDA, Md.
– March 8, 2023 – The Auto Care Association today announced Jason Schenker as the keynote speaker at the 2023 Auto Care Connect, held this year in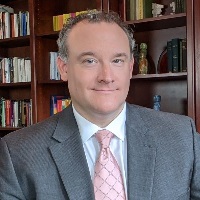 Orlando, Fla., from May 21-25.
Jason Schenker is a futurist, economist and author. He is chairman of The Futurist Institute and over 930,000 learners have taken Jason's 20 LinkedIn Learning courses on business, leadership, economics, finance, audit and risk.
As president of Prestige Economics, Bloomberg News has ranked Schenker the number one forecaster in the world in 26 different categories since 2011, including for his forecasts of oil prices, industrial metals prices, the euro, the British pound, and U.S. jobs. Schenker was ranked one of the 100 most influential financial advisors in the world by Investopedia in 2018.
Since 2004, Schenker has given over 1,000 speeches to audiences from SXSW to the U.S. Federal Reserve and has given over 1,000 television interviews, including CNBC, CNN, ABC, NBC, MSNBC, Fox, Fox Business, BNN, Bloomberg Germany and the BBC. He has been a guest host of Bloomberg TV and a contributor for Bloomberg Opinion. His work has been featured in The Wall Street Journal, The New York Times, Le Monde and FAZ.
Schenker has written 36 books. Fifteen have been number one best-sellers, including "The Future After COVID", "Jobs for Robots", "The Promise of Blockchain", "Quantum: Computing Nouveau", "Futureproof Supply Chain", "The Future of Finance is Now", "The Future of Energy", "The Future of Travel" and "The Robot and Automation Almanac."
At the 2023 Auto Care Connect, Schenker will focus on the economic and financial outlook for the automotive aftermarket industry in these current times.
Auto Care Connect is the premier event for the leaders of the auto care industry to engage and collaborate for an elevated industry experience. Auto Care Connect brings together four of the Auto Care Association's signature spring events into one location for an audience that spans the full automotive aftermarket supply chain.
To learn more about 2023 Auto Care Connect, its sessions and to register, please visit
autocare.org/connect
.