Jonathan Larsen Promoted to Vice President, Standards, Digital Products at Auto Care Association
October 12, 2022
By Zoi' Holloway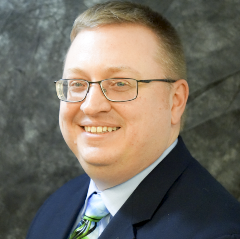 BETHESDA, Md. – October 12, 2022 – The Auto Care Association today announced that Jonathan Larsen has been promoted to the position of vice president of standards and digital products. In this new role, Larsen will be responsible for the direction, oversight and growth of all aspects of the Auto Care Association's data standards products, tools, resources and data, including external-facing platforms and content.
On staff with the association for eight years, Larsen has been integral to several core product team efforts, including:
the team that launched autocarevip.com in 2017, which brings the most up-to-date vehicle data to standards users;
the association's first e-learning platform launched in 2021, which educates users on how to efficiently utilize ACES and PIES in their organization for more sales and reduced returns; and
the team overseeing the technical development and deployment of the TrendLens™ and Demand Index interactive data platform, which were accelerated to meet member needs in response to the pandemic in 2020.
Larsen has a wealth of experience in databases and business application development, having spent 15 years at MAHLE in Farmington Hills, Mich., as a catalog manager as well as several years at a manufacturing facility prior to that.
"Jonathan is an incredible fit for this new role due to his insatiable desire to improve the member experience when it comes to our products," said Bill Hanvey, president and CEO, Auto Care Association. "His passion for helping the industry reduce cost out of the overall supply chain while identifying new data points will reap benefits for our members for years to come."
For more information about Auto Care Association's standards and digital products, visit autocare.org/data-and-information.