Dorman Products Announced as Title Sponsor of 2021 AWDA Business and Education Conference
June 3, 2021
By Camille Sheehan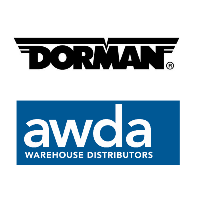 BETHESDA, Md. – June 3, 2021 – The Aftermarket Warehouse Distributors Association (AWDA), a community of the Auto Care Association, today announced Dorman as the title sponsor of its 2021 AWDA Business and Education Conference, which takes place Oct. 31 – Nov. 4, 2021 at the Venetian Resort and Casino in Las Vegas, Nev.
AWDA's conference represents the auto care industry's single, most efficient venue for a large and diverse group of warehouse distributors to conduct business with their suppliers. The 2021 conference is expected to host more than 2,000 individual one-on-one business meetings scheduled over three days. Recognizing the evolving needs of its members over the past year, the AWDA Board of Governors has endorsed a new conference schedule that coincides with this year's Automotive Aftermarket Products Expo (AAPEX) show in Las Vegas.
Conference title sponsor Dorman Products has been driving new solutions for the automotive aftermarket since 1918, consistently delivering innovative replacement parts for both light duty and heavy duty vehicles, from chassis to body, from underhood to undercar, and from essential hardware to complex electronics.
"Dorman's mission has always been to foster a vibrant and growing aftermarket, so we felt strongly about playing a lead role in bringing the aftermarket back together," said Jeff Darby, senior vice president, sales and marketing, Dorman Products. "There is an enormous amount of new opportunities on the horizon for our industry, and we're looking forward to sharing our perspective, learning from our partners and, especially, seeing everyone again at this year's AWDA conference."
"Dorman is a strong and engaged supporter of the Auto Care Association and AWDA, as well as a longtime channel partner to many AWDA members," said Bill Hanvey, president and CEO, Auto Care Association. "Their culture runs deep on providing solutions to the aftermarket and it is entirely fitting that they will be the title sponsor for an AWDA conference that promises to be a reunion of our industry's great distributor community. We are very pleased to count on their support in making this year's AWDA conference our best yet."
To learn more about the 2021 AWDA conference, please visit autocare.org/awda.
About Dorman Products
Dorman gives repair professionals and vehicle owners greater freedom to fix cars and trucks. For over 100 years, they have been driving new solutions for the automotive aftermarket, releasing tens of thousands of replacement products engineered to save time and money, and increase convenience and reliability. Founded and headquartered in the United States, Dorman is a pioneering global organization offering an always-evolving catalog of parts. See their full offering and learn more at DormanProducts.com and DormanProducts.com/tour.
About AWDA
A key community of the Auto Care Association, AWDA is the oldest organized group of warehouse distributors of light-, medium- and heavy-duty motor vehicle aftermarket, parts, accessories and other supplies. The community also includes a large number of manufacturers and other suppliers who sell through traditional distribution channels. In concert with the Auto Care Association and through networking, technology and communication tools, market research, legislative and regulatory support, AWDA's goals are centered on member growth.