Auto Care Association Submits Comments to FMC Regarding Demurrage and Detention Billing Practices
The Auto Care Association
submitted comments
to the Federal Maritime Commission (FMC) in response to a proposed rulemaking on demurrage and detention billing requirements. The FMC
solicited comments
from stakeholders to determine whether rulemaking or other action is necessary to regulate billing practices of common carriers and marine terminal operators (MTO).
These changes were recommended by Commissioner Dye of
Fact Finding 29: International Ocean Transportation Supply Chain Engagement
, which recommended, among other things, that the FMC "[i]ssue an advance notice of proposed rulemaking (ANPRM) seeking industry views on whether the Commission should require common carriers and marine terminal operators to include certain minimum information on or with demurrage and detention billings and adhere to certain practices regarding the timing of demurrage and detention billings." 
Minimum Billing Information and Billing Practices
As part of the proposed rulemaking, the FMC is considering a requirement that demurrage and detention bills must contain certain minimum information to streamline the demurrage and detention billing process as well as lead to fewer disputed bills.
Additional information being considered include:
identifying whether the bill is being issued to the correct party;
identifying the appropriate time period for which demurrage and detention charges are being assessed;
providing more concise information in the event a bill is disputed; and
including information on how to access the dispute resolution process.
The FMC is also considering requiring common carriers and MTOs to adhere to certain billing practices related to timing of demurrage and detention billings. Members have reported significant delays with receiving demurrage and detention bills and refunds, making it very difficult for shippers to validates or dispute charges.
Billing practice requirements being considered include:
clearly defined timeframes for issuance of demurrage and detention bills;
clearly defined timeframes for demurrage and detention refunds; and
process for disputing charges.
FMC National Shipper Advisory Committee (NSAC)
The Auto Care Association is co-represented with MEMA through Steve Hughes, President and CEO of HCS International, on the
FMC's National Shipper Advisory Committee
.
The NSAC provides information, insight, and expertise pertaining to conditions in the ocean freight delivery system to the Commission. Specifically, the NSAC will advise the FMC on policies relating to the competitiveness, reliability, integrity, and fairness of the international ocean freight delivery system.
The NSAC is comprised of 12 representatives of entities who export cargo and 12 representatives of entities who import cargo.
If you have any questions regarding the FMC rulemaking or have other feedback regarding demurrage and detention issues, please contact Angela Chiang at
angela.chiang@autocare.org
.
Angela Chiang, Director, International Affairs
Doing business across borders can be tough, especially now. My work centers around helping you explore new and emerging markets, finding new business partners and navigating trade policy. More About Me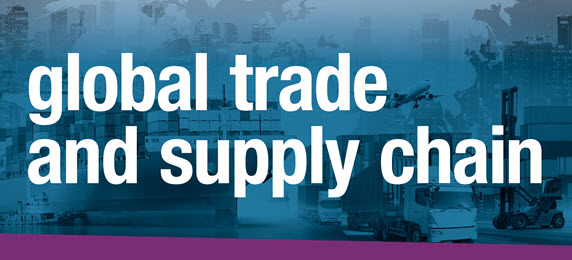 As trade policies are updated and supply chain challenges continue, this section provides the latest information on how your business can navigate the changes.
More posts