Auto Care Association Urges USTR to Adopt Comprehensive 301 Exclusion Process
The Auto Care Association is urging U.S. Trade Representative, Ambassador Tai, to establish a comprehensive exclusion process and to broaden the scope of products eligible for Section 301 tariff exclusions.

In a recent letter to USTR, Hanvey voiced the association's support for the Biden administration's efforts to address China's unfair trade policies but is disappointed that the recent exclusion reinstatement announcement limited the scope to only 549 previously excluded products.

He emphasized that as the auto care industry, we rely on the production of broad range, low-volume and limited runs of imported parts through a complex global network of suppliers that do not exist outside of the U.S.

"Reinstating a comprehensive tariff exclusion process will provide immediate relief and allow U.S. businesses to support their employees, support the U.S. economic recovery, and ensure the U.S. automotive aftermarket remains competitive in the global marketplace."

The letter recommended USTR adopt recommendations outlined in the U.S. GAO report, including:
Establishing a transparent process for all stakeholders to submit comments in support of or opposition to particular exclusions requests;

Clearly communicating factors used in evaluating exclusion requests;

Documenting knowledge and implementing decisions consistently when reviewing product information and data; and

Providing justification for any exclusion request approvals or denials.
The Auto Care Association has also joined a number of other businesses and trade associations in the Americans for Free Trade Coalition in submitting letters to USTR and pressing Congress to include section 301 exclusion language during the conference review of the America COMPETES Act which passed in the House and the United States Innovation and Competition Act (USICA) which passed in the Senate. Unfortunately, only the Senate bill includes language that requires USTR to institute an exclusion process USICA also requires the USTR to brief Congress on the Comptroller General's findings with respect to the audit it conducted into the process by which the USTR excluded goods from the China 301 tariffs.


In October 2021, USTR announced a new targeted exclusions process for Section 301 tariffs on imports from China. The new exclusion process is limited in scope and only covers 549 (or 1%) of exclusions that were previously granted and extended but have now expired.
Angela Chiang, Director, International Affairs
Doing business across borders can be tough, especially now. My work centers around helping you explore new and emerging markets, finding new business partners and navigating trade policy. More About Me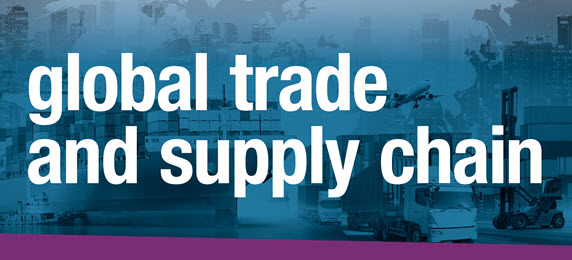 As trade policies are updated and supply chain challenges continue, this section provides the latest information on how your business can navigate the changes.
More posts