YANG Professional Series featuring Bill Hanvey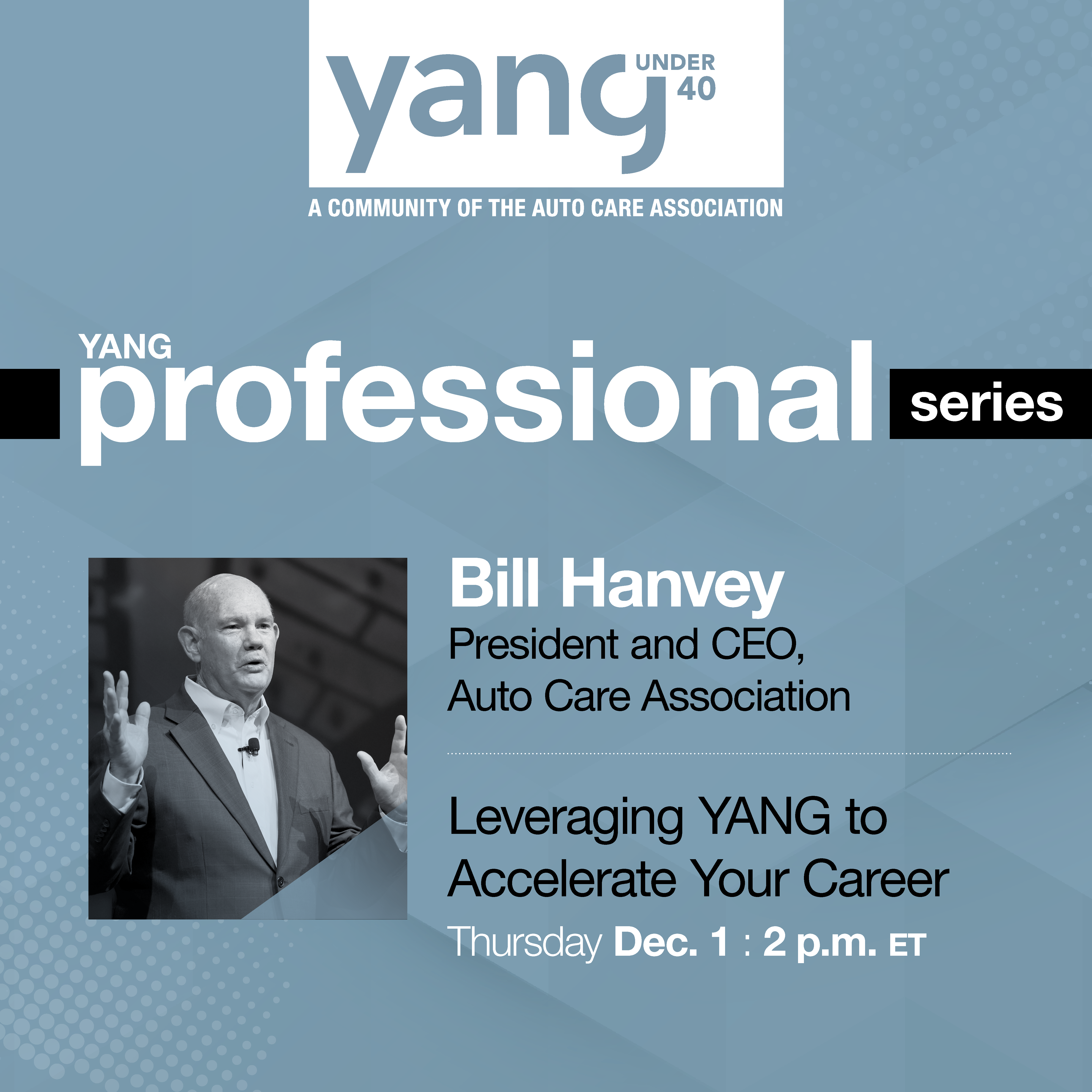 Registration for this event is exclusively for YANG members and mentors. To access your YANG account and successfully register, make sure to sign-in with your autocare.org login.
Not a member of YANG?
Learn more about YANG and sign-up
here
.
Join us for this YANG Professional Series on leveraging YANG to accelerate your career.
Thursday, December 1st, 2022 | 2:00 p.m. - 2:45 p.m. ET
Join YANG for this candid conversation with Auto Care Association President & CEO, Bill Hanvey on how to accelerate your career with YANG. Unlock not just YANG's benefits, but all of the exclusive resources available to you through the Auto Care Association. Learn how you can leverage:
Market research to increase your knowledge base and impress your boss
Awards, scholarships and professional development to grow your career
Become an automotive aftermarket influencer and standout amongst peers
Add these tools to your toolkit in 2023 and start the new year with an advantage.
Cost: Free
Registration for this event is exclusively for YANG members and mentors. Not a member of YANG? Learn more here.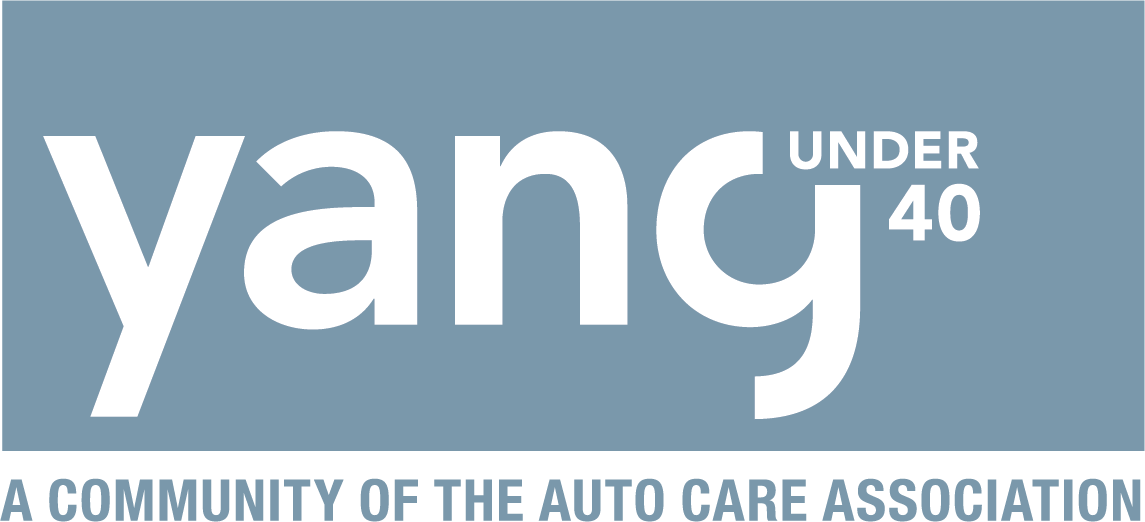 Speaker:
Bill Hanvey
President & CEO, Auto Care Association
A 35+ year veteran of the aftermarket, Bill Hanvey, MAAP is president and CEO of the Auto Care Association. After beginning his career in sales, marketing and management roles at Tenneco and FleetPride, Hanvey served in executive roles at Dorman, Schaeffler and AASA. Throughout his career, Hanvey has served the industry in many volunteer roles and received accolades such as the Mort Schwartz outstanding industry leadership award and Northwood University Educator of the Year.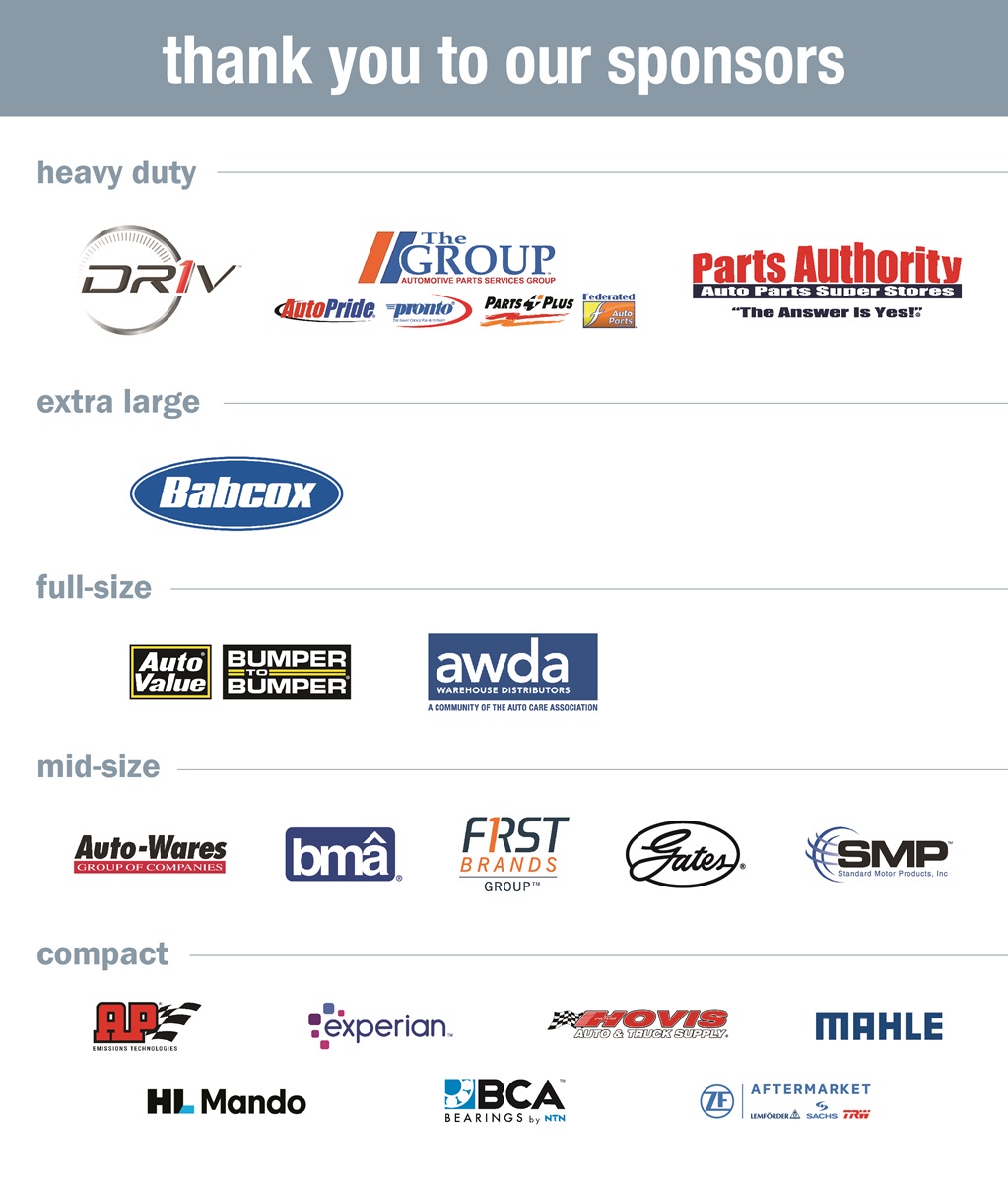 The YANG Effect is your "pit stop" for all things automotive aftermarket contributed to and written by young professionals in the industry. We encourage you to participate and take advantage of opportunities to engage with the YANG members and mentors.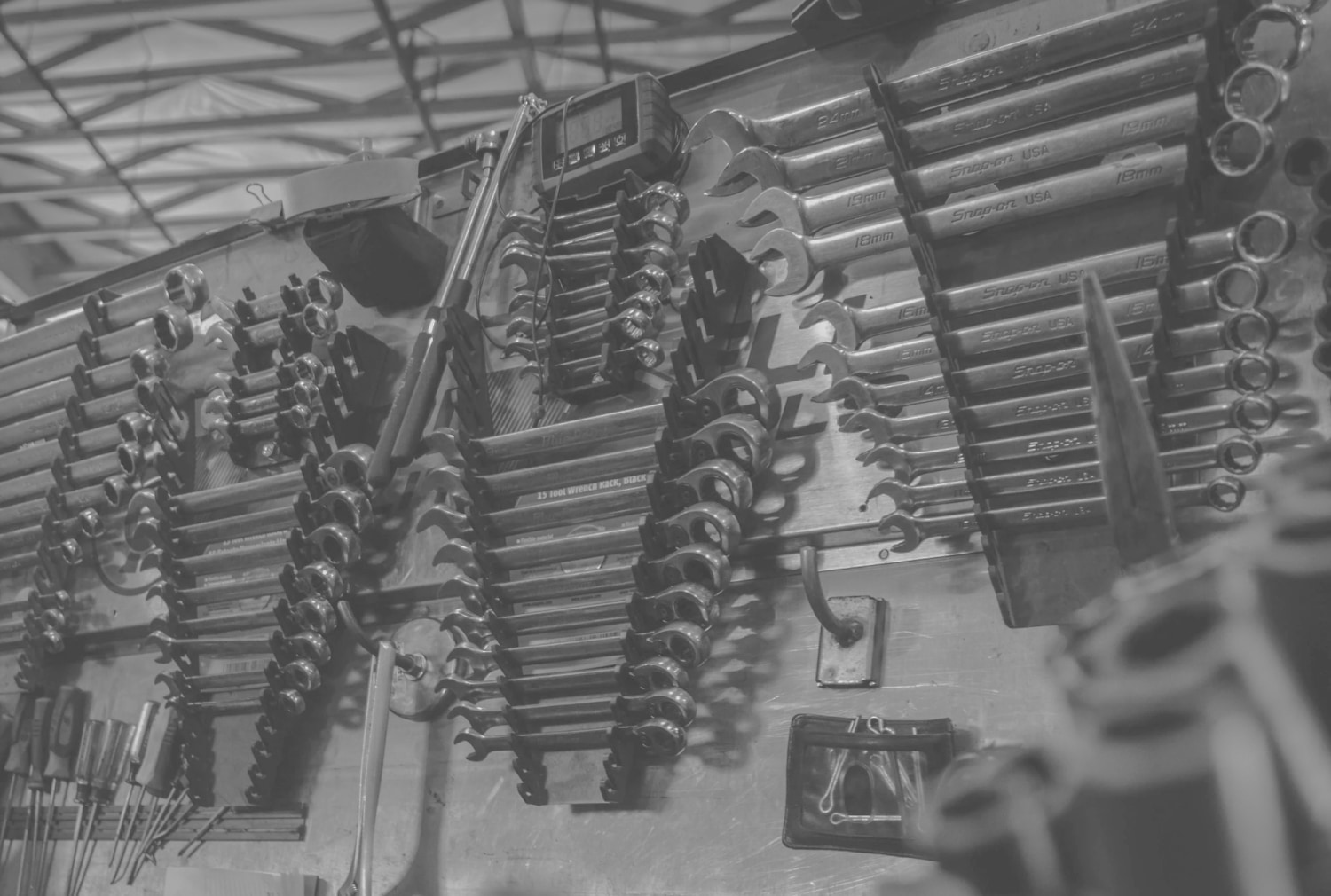 Home for the auto care industry's dynamic and vibrant community of under-40 professionals
YANG provides its members with the opportunity to network with industry peers, develop new skill sets and improve leadership capabilities.

YANG events include panel discussions with industry leaders, professional development sessions and networking events throughout the country. YANG awards a number of scholarships to rising stars in the industry as well.