UniLink: Your Global Vehicle Identifier
Want to identify which of your products fit the 1.4 billion vehicles worldwide?
Link cross-country research
Increase your speed to market. Fast forward your research process and decrease costs with connected global vehicle data.
Sell more parts in more markets
Increase clarity around new geographic market opportunities across the globe.
Plan globally - execute locally
Get maximum output from your product management footprint. Identify inefficiencies and eliminate waste in global supply chain.
Different Makes and Models - Same Platform
UniLink™ gives you a quick and effective way of identifying country-specific vehicles built on the same platform and sold in other markets under different names and configurations.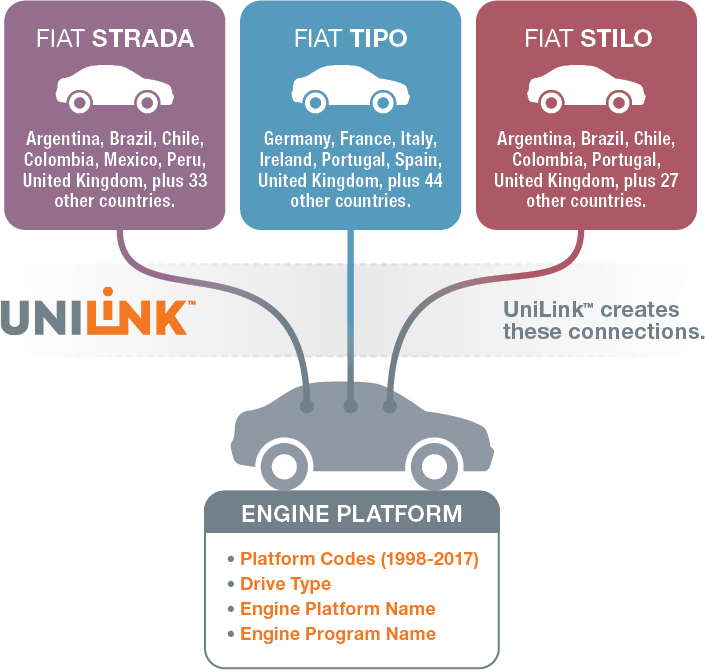 Sign-up for subscription information
Better global product management data at your fingertips.