Data Standards
The single most effective way to communicate with your trading partners.
Get the right part, to the right place, at the right time using data standards to speak the same technical language as your customers.
Cast your net wider and further with data standards. Are you supporting all you should be?
We drive the industry forward by providing data standards for your business, helping companies globally to communicate, effectively and consistently, between trading partners around the world.
Subscribers around the globe
use our data standards to communicate, effectively and consistently, information between their trading partners.
Doing business in the Americas requires the use of the ACES and PIES data standards
By utilizing the Aftermarket Catalog Exchange Standard (ACES)* and Product Information Exchange Standard (PIES)*, as well as best practices, it allows for companies to be more efficient in communicating information for their products that is critical to do business. This is accomplished by utilizing a standardized communication method that is machine-readable (XML) by all trading partners. By using the ACES and PIES data standards, it:
Removes duplicated communication and distribution efforts
Saves time and money
Lowers supply chain costs
Increases product introduction and speed to market
Contributes to increased sales, operational efficiencies, and reduced returns

*While the ACES and PIES data standards are free, they both utilize multiple relational databases that contain standardized, codified data (aka reference data), some of which require an annual paid subscription.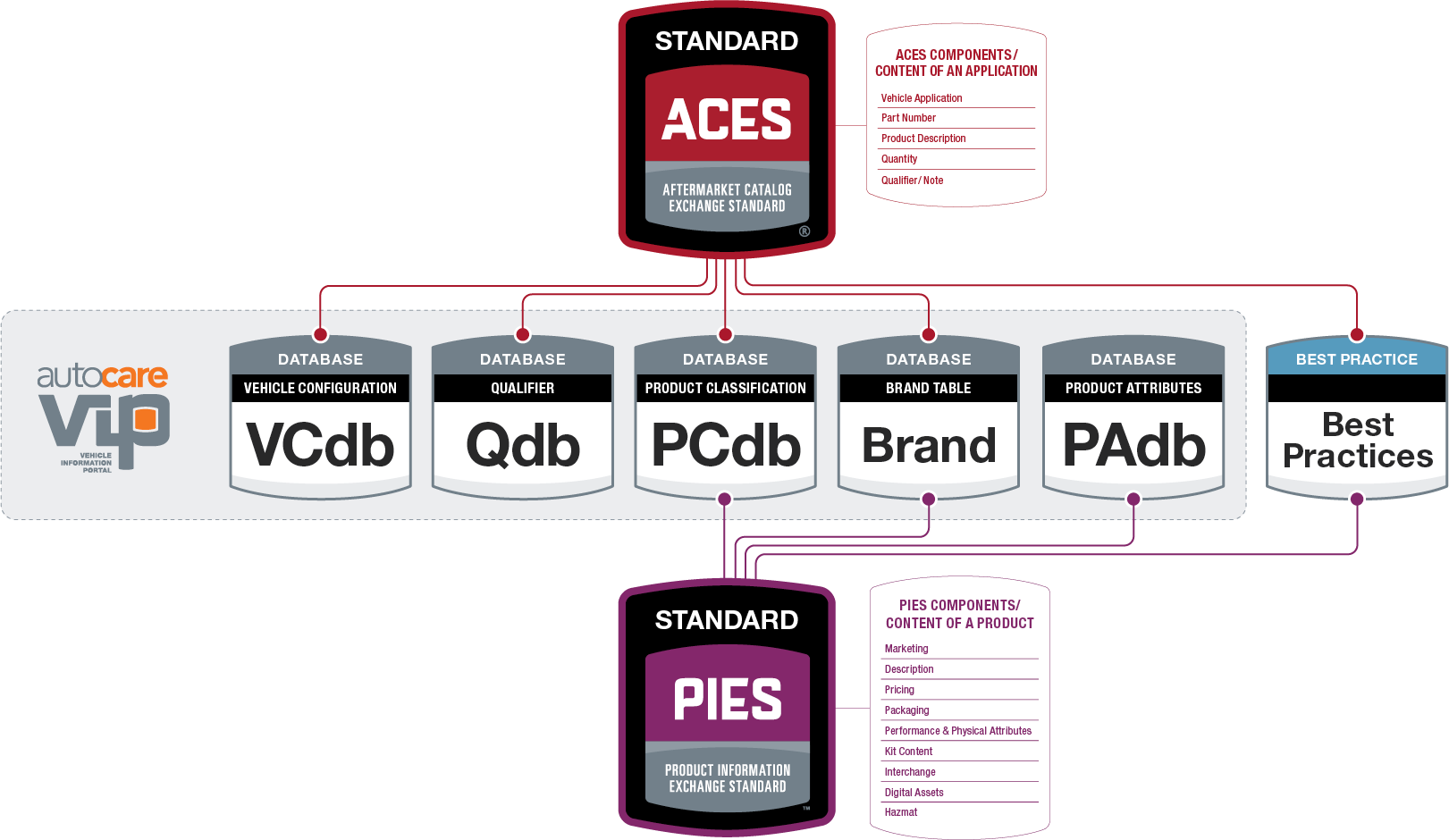 Take a look at our other standards
Best practices have been developed in several areas to support the data standards. Our guidelines inform, assist and provide recommendations.
How the Data Standards are Managed
The utilization of data standards and best practices allows the auto care industry to pool resources and leverage economies of scale. By pooling resources through the Auto Care Association, the data is more accessible and affordable to each industry player. This pooled research effort provides an economy of scale for all subscribers to the Auto Care Association's data standards and keeps the data used by the industry under management of a non-profit, non-partisan entity.
The Auto Care Association manages the data standards and best practices under the guidance of the Technology Standards Committee (TSC). The TSC committee is comprised of volunteer leaders employed by Auto Care Association member companies. They are tasked with providing input and guidance to the Auto Care Association, and act as an industry sounding board. The TSC sets the direction and approves changes to the data standards managed by the Auto Care Association.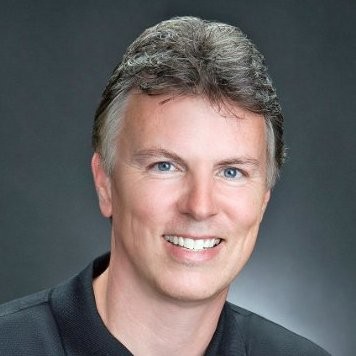 I'm an engineer. I love to solve problems. Through the Technology Standards Committee, we've been able to work on common problems across our trading partners and the customers that we serve to improve our delivery of goods and services.

Doug Wiggin,

Director, Software Architecture Aftermarket Auto Parts Alliance
Frequently Asked Questions