REPAIR Act Reviewed by Congress in U.S. House Subcommittee Hearing
September 28, 2023

WASHINGTON, D.C. – September 28, 2023 – The United States Congress House Subcommittee on Innovation, Data and Commerce of the House Energy and Commerce Committee yesterday held a legislative hearing on "Proposals to Enhance Product Safety and Transparency for Americans." Heard among a variety of consumer safety and protection issues, H.R. 906, the "REPAIR Act," the Auto Care Association's top federal legislative priority, was a focus of the discussion.
Protecting consumers' rights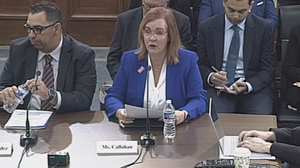 Kathleen Callahan, a 20-year industry veteran and owner of Xpertech Auto Repair, proudly represented the auto care industry. A member of the Auto Care Association and rising Vice Chair of Women in Auto Care, Callahan shared the economic contribution of the entire supply chain of the auto care industry to the U.S. economy, including over $400 billion and 4.7 million jobs.
"My industry is an economic engine for the nation and essential to keeping America's 292 million registered motor vehicles on the road," said Callahan. "I'm here today because my shop and every other independent repair shop in the country faces an existential threat to our future.
The REPAIR Act allows the free market to work by prohibiting competition barriers that vehicle manufacturers [use]," she continued. "It will guarantee shops chosen by the vehicle owner can access the data they need to safely diagnose and repair vehicles today and in the future."
The REPAIR Act is a comprehensive, bipartisan piece of federal legislation that preserves competition, affordability, accessibility and a vibrant supply chain for the independent market. The legislation would ensure that vehicle owners can choose where they get their vehicles repaired and maintained, without obstruction from vehicle manufacturers.
"Automotive right to repair is gaining momentum, not only in state capitals, but in the halls of the United States Congress," said Bill Hanvey, president and CEO, Auto Care Association. "On the heels of more than 300 professionals from the independent aftermarket visiting Washington, D.C., to push this critical issue, I am so proud that Kathleen was able to so effectively and passionately advocate for the entirety of the independent aftermarket. Her efforts will undoubtedly persuade the House Energy and Commerce Committee to continue to advance this legislation that is so important to preserving affordable right to repair."
In the almost three-hour long hearing, more than a dozen members of Congress inquired about the details of this widely supported legislation. It was one of the first times that this critical piece of legislation was highlighted in the legislative process.
The need to codify Right to Repair
During questioning, Ms. Callahan was asked why the REPAIR Act was necessary in light of the recently announced memorandum of understanding between the Alliance for Automobile Manufacturers and Automotive Service Association.
Callahan stated simply, "I'm not willing to risk my business and its future on a handshake agreement, where [automakers] could back out at any time." She also shared instances of current barriers to equitable access to vehicle repair and maintenance data. "This month I paid a brand-new fee to Stellantis to see basic data related to a check engine light in a long-time clients Jeep. we previously had access to this information through our current scan tool subscription services without additional paywalls."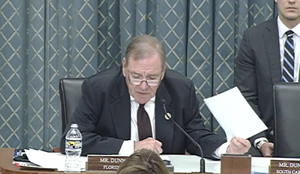 "As technology continues to develop faster than consumer protection laws, it's essential for an update… I don't think that an MOU that's unenforceable that only includes 1% of an industry is representative of that industry's choices," said Representative Neal Dunn (R-FL-2), lead sponsor of H.R. 906. "It's not acceptable for the vehicle manufacturers to exclude independent repair shops from accessing that data, especially if they're the owners. I think forcing auto owners into dealership repairs not only leaves a huge existing industry behind it veers towards vertical integration and monopolistic behavior."
The Auto Care Association looks forward to continuing the discussion on the REPAIR Act with elected officials in Congress. To continue urging your lawmaker to support the REPAIR Act, visit
repairact.com
.