Young Auto Care Network Group (YANG) Announces 2023 Leadership Conference Speaker Lineup
April 27, 2023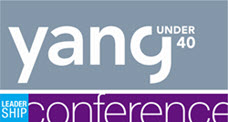 BETHESDA, Md. – April 27, 2023 – The Young Auto Care Network Group (YANG), an under-40 community of the Auto Care Association, today announced its lineup of speakers for this year's YANG Leadership Conference. This year's conference speakers and sessions will cover a range of topics including leadership, best practices, teamwork, problem solving and more. The 2023 YANG Leadership Conference will take place May 23-24, at the Hyatt Regency Orlando in Orlando, Fla. The YANG Leadership Conference is part of Auto Care Connect, the Auto Care Association's largest industry gathering that brings together four conferences in one location to maximize networking, collaboration, and educational opportunities for enhanced industry connections.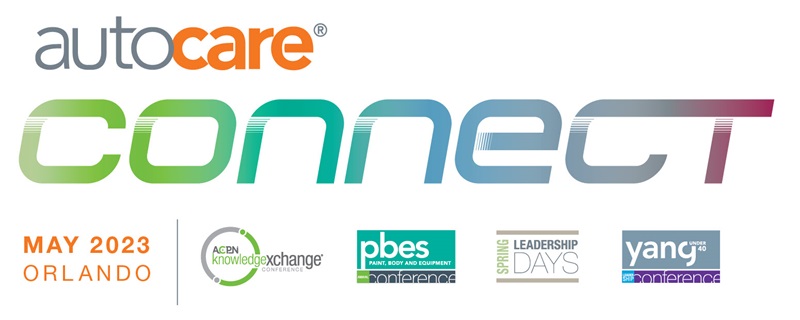 The YANG Leadership Conference is tailored to young professionals in the auto care industry to facilitate building connections with peers, learning from industry experts and coming together as one collective industry by sharing the best of ideas and solutions for today's automotive aftermarket industry challenges. This in-person event provides unique and industry-focused programming opportunities to enhance leadership skills and knowledge of the industry.
Conference Day 1: Brett Culp on "Superhero Leadership"
Tuesday will kick off with opening keynote speaker, Brett Culp, and his presentation titled, "Superhero Leadership in Uncertain Times." Brett Culp is an award-winning documentary filmmaker and founder of the nonprofit, The Rising Heroes Project. His work has been featured in USA Today, WIRED, The LA Times, Entertainment Tonight and many more. His opening keynote will focus on leading during times of change and how everyone has the capacity to embrace everyday leadership and make a positive impact. His insights will help attendees realize their personal and business potential, renew their collective sense of hope for the future and belief that our efforts can make an impact.
"Flip the Script" with industry experts
Next, the "Flip the Script" session will have a dynamic duo of industry experts on top trends with Michael Chung, director, market intelligence, Auto Care Association and Todd Campau, associate director, aftermarket solutions, S&P Global Mobility. In today's fast-paced business world, it is critical to stay on top of emerging trends and to anticipate future changes. This session will focus on the top industry trends aftermarket professionals should be thinking about as they navigate their day-to-day work as well as plan for what is next.
"Unpacking the Trends" panel discussion
Then, listen as panelists from different channels of the industry break down the top trends and what keeps these industry leaders up at night with session topic, "Unpacking the Trends." In this engaging panel discussion, leading industry voices from diverse viewpoints and expertise will share their insights on the pressing issues affecting the business landscape. The discussion will provide a valuable opportunity for young professionals to gain a deeper understanding of how these issues impact business decisions today and planning for tomorrow, as well as shed light on the ways in which these issues are interconnected across the supply chain. Panel speakers include Michelle Christenson, strategic project manager, IQ Integrated Quality; Andy Massoll, founder and president, The Detroit Garage Auto Family Shawn Senior, president, Eastern Warehouse Distributors, LLC, and JC Washbish, vice president, sales and marketing, Aftermarket Auto Parts Alliance, Inc.
"Career Conversations" with insights from industry leaders
Concluding the first day will be YANG's signature session, "Career Conversations: What They Don't Tell You About Management," where YANG professionals share lessons learned from their career journey and taking on leadership roles. In this year's session, Career Conversations will focus on the things young auto care industry professionals need to know on the other side of that next step/ Two market leaders, Georgianne Dickey, director, marketing, NTN Bearing Corporation of America and Ben Smart, vice president, Region North America, ZF Aftermarket, will share insight on what it is like being on the other side share exclusive insights.
YANG Networking dinner reception
On Tuesday evening, the YANG community will gather for an evening of fun and networking exclusively for YANG members at the nearby state-of-the-art entertainment venue Main Event Orlando. This event will include full-service catering and exciting games all under one roof from 7 – 9 p.m. EDT.
Conference Day 2: Arika Pierce on "Upping Your Game"
Wednesday will feature a lively and high-energy open workshop with Arika Pierce titled, "Up Your Game: A Leadership Jam Session." Arika Pierce, CEO and founder, Piercing Strategies, is a leadership development coach and expert with a passion for creating forward-thinking leaders. She is also an attorney, author, speaker and has over 15 years of corporate leadership experience. In her interactive workshop, Pierce will share five leadership shifts that are key for young professionals' growth. Attendees will work through a leadership challenge and unpack the use of competencies, like planning and organizing, problem-solving, decision-making, teamwork, communication and managing conflict and influence.
Profiles in Leadership
Concluding the last day will be YANG's hallmark session, "Profiles in Leadership." YANG will profile aftermarket leader Corey Bartlett, president and CEO, Automotive Parts Headquarters, Inc., and board chairman, Auto Care Association. Hear his leadership journey and gain new insights into leadership best practices, lessons learned leading through change and his thoughts on what's next for the auto care industry.
Rapid-fire "Five for Five" presentations
Throughout both days of the conference, additional rapid-fire style presentations with "Five for Five" sessions will continue to engage attendees between sessions. Five selected presenters will each have a five-minute opportunity to present on a professional development topic relevant to the YANG community using just five slides.
More information, including the full conference agenda, can found on the YANG webpage. To register for 2023 YANG Leadership Conference, visit autocare.org/yangleadership.
Contact Mary Ieng, YANG community liaison, at mary.ieng@autocare.org for any questions.