Business Leader Erin Stafford to Keynote 'Beating Burnout' at Women in Auto Care Leadership Conference
February 6, 2023
By Zoi' Holloway
BETHESDA, Md. –
February 6, 2023
– Women in Auto Care, a community of the Auto Care Association, today announced the annual Women in Auto Care Leadership Conference keynote speaker. The conference will take place Feb. 27 – March 1, 2023 in Palm Springs, Calif. at the Renaissance Hotel. The 2023 conference theme is "Resilient and EmpowHERed."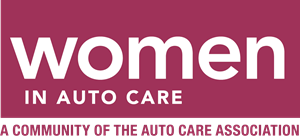 The conference will feature keynote speaker Erin Stafford. Erin Stafford is a marketing guru, burnout survivor and hyper-growth business leader. From working with the world's highest achievers throughout her 20+ year career, being a Type A poster child herself and interviewing Olympians, start-up founders, Fortune 500 CEOs, leading researchers and celebrity coaches, Erin has seen firsthand how Type A personalities and constant over-achievement are coveted in the world of business yet can lead to debilitating burnout. Now, in addition to her current role as the head of marketing for the country's largest healthcare staffing company where she leads dozens of marketing professionals and helped the organization grow by 9x in two years. Erin will deliver the opening keynote, Escape the Type A Trap: Five Mindset Shifts to Beat Burnout and Sustain Peak Performance.
Sherron Washington will be emceeing the conference. Sherron Washington, M.A. is a marcomms professional who has imparted her wisdom and expertise for over two decades. She has been deemed "The Marketing Whisperer" by many, due to her uncanny ability to assist businesses in developing innovative, results-driven, yet, simple marcom solutions. Sherron is the founder and CEO of the P3 Solution, a full-service marketing and communications (marcomms) firm located in the Washington, D.C. Area, that specializes in providing easy marketing strategy, messaging, design and social media solutions for businesses. A sought-after international speaker, trainer and facilitator, Sherron's energetic passion permeates the crowd and creates an unforgettable electrifying experience. Sherron will close the conference out with a goal-setting session.
Meshell Baker will also be joining to lead a breakout and general session. Meshell understands that many female founders, women business owners, and women sales leaders struggle with doubt, their inner critics, and consistent revenues. She is on a mission to ignite unstoppable confidence in as many women as possible. Meshell Baker is the Chief Confidence Igniter, Exhilarating Keynote Speaker, and Confident Living Catalyst who masterfully guides her clients to capitalize on their current conditions, leverage obstacles as opportunities, and confidently convert more conversations into raving fan clients. Meshell has phenomenal results, accolades, and awards and has compiled an incredible track record of raving recommendations with clients over the past 25+ years.
Additionally, the conference will feature a various other sessions and activities focused on personal and professional development including roundtable discussions and leadership stories. Tuesday evening will also feature a "60's Palm Springs" themed dinner and a live auction for the annual fundraising event, in support of the Women in Auto Care scholarship program which awards both cash and tools to young women entering the automotive industry.
Women in Auto Care conferences have been accredited by Northwood University since 2012 and all conference attendees are eligible to receive continuing education units (CEU) credits toward their Automotive Aftermarket Professional (AAP) or Master Automotive Aftermarket Professional (MAAP) professional designations.
For more information about the Women in Auto Care Leadership Conference and to register, visit
autocare.org/wiacconference
or contact
womeninautocare@autocare.org
.