Auto Care Association Recognized as 2022 Graphic Design USA Digital Design Award Winner
September 26, 2022

BETHESDA, Md. – September 26, 2022 – The Auto Care Association was recently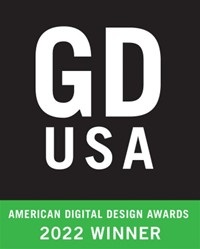 recognized by Graphic Design USA as one of its 2022 Digital Design award winners for its autocare.org website redesign. More than 2,400 websites, mobile apps, email and social campaigns, advertisements and banners, e-publications and videos, and more were submitted as entries to this year's American Digital Design Awards™. The Auto Care Association was counted among some of the top businesses, universities and design schools in America, including Bank of America, Norwegian Cruise Line, Parsons School of Design and the Pratt Institute.


The Graphic Design USA Digital Design Awards annually highlight organizations creating "a happy convergence of more demand for digital communications, richer and more stable tools and technologies, and a more sophisticated appreciation of design fundamentals." The Auto Care Association's website redesign in 2021 prioritized adding innovative tools, digital collaboration and robust educational content to enhance its members' user experience. The website now enables visitors from the automotive aftermarket to engage with new content, explore member benefits and expand business efficiency.


More than a year of research and development was put into the website's new design, with participation and input from across the organization.


"This award is a tribute to the commitment the Auto Care Association has to its members and the entire aftermarket industry," said Nathaly Branham, director, web and digital experience, Auto Care Association. "We are honored to have our association's work recognized for what our ultimate goal was: providing auto care industry professionals a resource that works for them, meets today's challenges and equips them with the tools they need for a successful tomorrow."


Visit autocare.org to explore the latest updates and features available to both association members and non-members. Share your feedback on the new website experience by using the "rate your experience" link you will find on the right side of the website.