Auto Care Association Announces Retirement of Senior Vice President of Regulatory, Government Affairs Aaron Lowe
May 31, 2022
By Camille Sheehan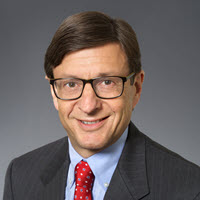 BETHESDA, Md. – May 31, 2022 – The Auto Care Association today announced that Aaron Lowe, senior vice president, regulatory and government affairs, will be retiring from his role at the end of June after nearly four decades in the auto care industry.

Lowe has been with the Auto Care Association and previously with the Automotive Parts and Accessories Association (APAA) for nearly 40 years. In his most recent role as senior vice president of regulatory and government affairs, Lowe oversaw the Auto Care Association's federal and state legislative and regulatory efforts, which focus on a wide range of environmental, vehicle safety, workplace-health and safety and international trade issues. Lowe also served as liaison to the Upholstery and Trim International Segment (UTIC) community of the Auto Care Association.

One of the most significant achievements throughout Lowe's career includes the coordination on the Auto Care Association's successful effort in 2012 to obtain enactment of the Motor Vehicle Right to Repair Act in the Commonwealth of Massachusetts. Lowe was also part of the team that successfully negotiated a 2013 national Memorandum of Understanding (MOU) with the automotive manufacturers on right to repair that is modeled after the Massachusetts law. This MOU mandated that manufacturers make available to independent shops—at a fair and reasonable price—the same information, tools and software that they provide their franchised dealers.

Lowe also spearheaded the association's recent successful initiative in Massachusetts to amend its 2012 Right to Repair law to ensure vehicle owners could access and control their diagnostic and repair data transmitted from both the on-board diagnostic port and wirelessly through telematic systems. Known as "Question 1," the initiative was approved by voters in 2020 by an overwhelming 75-25% margin.

In 2003, Lowe was the recipient of the Northwood University Automotive Aftermarket Management Education Award. He has been on the board of directors and steering committee for several aftermarket coalitions aimed at ensuring the economic future of the auto care industry.

"Over my 40 years with the association, I have been fortunate to have worked alongside an incredibly talented and committed team of professionals at the Auto Care Association that have been essential to the success of my legislative and regulatory efforts," said Lowe. "I also have been lucky to have been mentored by a many great individuals, both inside and outside of the industry and I am truly indebted to their guidance and support for my career."

"The future of the aftermarket industry looks bright, and that's thanks to the tremendous work Aaron has been able to accomplish during his time with us," said Bill Hanvey, president and CEO, Auto Care Association. "Through Aaron's leadership of our government affairs team, the Auto Care Association has established itself as the leader in protecting the current and future economic viability of the independent auto care industry through federal and state legislative and lobbying efforts, including Right to Repair legislation, the Clean Air Act, Magnuson-Moss Warranty Act (MMWA) and the Digital Millennium Copyright Act (DMCA)."

Prior to the Auto Care Association, Lowe worked for an energy consulting firm specializing in renewable fuels legislation and regulation. Lowe has a Bachelor of Art degree in economics from George Washington University and recently moved with his wife to Yarmouth, Mass.

If you would like to send a message of congratulations or well wishes to Mr. Lowe, he can be contacted at aaron.lowe@autocare.org.