Auto Care Association Announces Retirement of General Counsel Bert Hogeman
May 31, 2022
By Camille Sheehan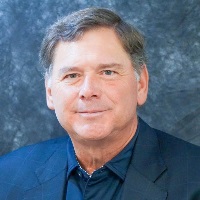 BETHESDA, Md. – May 31, 2022 – The Auto Care Association today announced that Bert Hogeman, general counsel, will be retiring from his role by the end of the year. Hogeman joined the Auto Care Association in 2019 and in his three years has provided legal expertise on multiple major projects involving the strength and future success of the association and auto care industry at large.

In his role as general counsel, Hogeman advised executives, senior management and the board of directors on all legal matters including legal rights, potential liabilities and the potential impact of new or existing laws and regulations. Hogeman also participated with and advised the association's government relations team in the development and advocacy of its legislative and regulatory initiatives. Most notably, Hogeman provided legal support and input to the Alliance for Automotive Innovation's lawsuit against the Massachusetts attorney general and for implementation planning for the Massachusetts Right to Repair law.

"This has been the best work experience I've had throughout my career," said Hogeman. "Getting to work with a dedicated, hard-working and knowledgeable group of industry experts—and just the spirit of the association—is what I'll miss the most, but I'm excited to move on to the next chapter in my life."

Hogeman has over 40 years of legal experience and a wide-ranging background, having worked in both private law firms and in-house legal departments for both business and commercial clients. Hogeman's practice has included domestic and international mergers and acquisitions, operational responsibility for international operations, telecommunications regulatory activity, representation of clients' marketing and mass market organizations, compliance, privacy and online operations.

"I can't thank Bert enough for the tremendous impact he's had for our association and industry in just a few short years," said Bill Hanvey, president and CEO, Auto Care Association. "With his legal guidance during the pandemic and throughout the battle for the right to repair in Massachusetts, we've been able to achieve major wins that will help to ensure a strong Auto Care Association and aftermarket industry for years to come."

Prior to joining the Auto Care Association, Hogeman spent 27 years with AT&T and BellSouth. After retirement from AT&T, Hogeman formed a virtual a virtual law firm with his former AT&T colleagues The law firm came to develop a focus on representing trade associations. As primary outside counsel for the Auto Care Association since 2016, Hogeman decided to leave the law firm and accept a position as the Auto Care Association's General Counsel in 2019.

If you would like to send a message of congratulations or well wishes to Mr. Hogeman, he can be contacted at bert.hogeman@autocare.org.