Auto Care Association Announces Retirement of AWDA Executive Director Larry Northup
May 31, 2022
By Camille Sheehan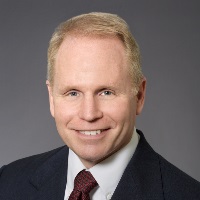 BETHESDA, Md. – May 31, 2022 – The Auto Care Association today announced that Larry Northup, executive director, AWDA, will be retiring from his role later this summer after more than two decades in the auto care industry.

In his latest role as executive director, AWDA, Northup worked to encourage and support the re-establishment of the Aftermarket Warehouse Distributors Association (AWDA) community's decades-long tradition of leadership within the aftermarket. Since 2004, Northup's efforts for the AWDA community included the integration of AWDA members into all aspects of the Auto Care Association's leadership, including the board of directors; committees; task forces; the association's political action committee; special projects like career promotion, Right to Repair, the University of the Aftermarket Foundation; and many other aftermarket industry advocacy efforts.

Northup's career with the Auto Care Association began in 2000, where he served as a lobbyist for the association's government affairs department and as the staff liaison for the Paint, Body and Equipment Specialists (PBES) community. He served as the head of the association's membership department, where he was tasked with managing AWDA's integration into the Auto Care Association as a community. Northup also managed the association's community engagement efforts for several years, eventually becoming the full-time executive director of AWDA.

In 2021, during the AWDA's annual leadership awards ceremony in Las Vegas, Nev., AWDA presented Northup with a "championship belt" for being a "true champion" of the community.

"When I started here in 2000, I never thought I'd be there 22 years," said Northup. "I'm proud of the amazing and incredibly fulfilling relationships that I have been so fortunate to have developed over the years with a huge array of smart, hard-working, creative and loyal members. It's always been about the staff and the members – they're amazing people."

Northup's entire professional career has been dedicated to the service and support of trade associations. Prior joining the Auto Care Association in 2000, Northup worked for the National Wooden Pallet and Container Association and association management company Inter-Associates. From 1986 to 2000, Northup created and lead his own association management company, Spectrum Management.

"The impact Larry has had on our association and industry is immeasurable," said Bill Hanvey, president and CEO, Auto Care Association. "His ability to connect with, inspire and empower not only the AWDA community but our members across the entire supply chain has been an enormous achievement not just for himself, but has also proved to be a major asset for the Auto Care Association. I don't think there's any one individual in our association more appreciated—and who will be more missed—by our members and industry than Larry."

Northup looks forward to building his next home in the coastal town of New Bern, N.C. with his wife.

If you would like to send a message of congratulations or well wishes to Mr. Northup, he can be contacted at larry.northup@autocare.org.