Auto Care Association Announces Todd Finnerty as Director of Membership Engagement
March 9, 2022
By Camille Sheehan
BETHESDA, Md. – March 8, 2022 – The Auto Care Association today announced Todd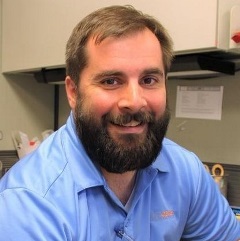 Finnerty as the director of membership engagement, where he will be responsible for providing leadership and strategic direction for Auto Care Association's member engagement and retention efforts by developing strong relationships with member companies in the automotive aftermarket industry.
In this role, Finnerty will leverage his experience as a former industry participant to more deeply connect and engage with members. Todd will lead a membership team dedicated to understanding member challenges, presenting solutions and fine-tuning the member experience to ensure seamless, end-to-end service.
Having served nearly six years with the Association's membership department, Finnerty is already well-respected and connected with the entire supply chain: from manufacturers, to warehouse distributors, to retailers and shops. As a former automotive technician for brands such as Ferrari and Mercedes-Benz, he is truly representative and takes great pride in servicing the industry.
Finnerty holds a bachelor's degree in Business Administration and Finance from American University's Kogod School of Business.
For more information about the Auto Care Association's membership department, including benefits and resources, please visit autocare.org/membership or contact Todd Finnerty at todd.finnerty@autocare.org.