Registration Open for the 49th Annual ACPN Knowledge Exchange Conference
March 4, 2022
By Camille Sheehan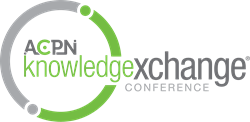 BETHESDA, Md. – March 4, 2022 – The Automotive Content Professionals Network (ACPN), a community of the Auto Care Association, is now accepting registrations for its 49th annual ACPN Knowledge Exchange Conference. The event is the only conference devoted to the automotive content industry and will take place May 15-18, 2022, at the Hyatt Regency Orlando in Orlando, Fla. The ACPN Knowledge Conference is part of Auto Care Connect, the Auto Care Association's largest industry gathering that brings together four conferences in one location to maximize networking, collaboration and educational opportunities for enhanced industry connections.
Highlights at this year's ACPN Knowledge Exchange conference will include featured speakers:
Mike Mohler, MAAP, executive vice president, vendor relations, The Automotive Parts Services Group, LLC
Nathan Shipley, executive director, industry analyst - automotive, The NPD Group
Jason Riegel, director, Americas product content, Tenneco
Johannes Crepon, founder, PDM
Todd Campau, associate director, aftermarket solutions, IHS Markit
The three-and-a-half day ACPN Knowledge Exchange conference provides unique and focused training courses and opportunities to enhance skills, knowledge and capabilities for attendees.
Conference attendees can expect:
Educational and technical breakouts;
Keynote speakers;
General sessions;
A solutions-finding trade show; and
Collaborated networking with the industry's content leaders.
For more information about the ACPN Knowledge Exchange conference and to register, click here.