Auto Care Association Data Standards Makes Expansion Across the Americas a Reality
November 19, 2021

BETHESDA, Md. – November 19, 2021 – The Auto Care Association announced this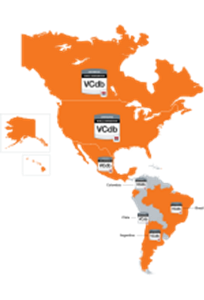 week that the Aftermarket Catalog Exchange Standard (ACES) and Product Information Exchange Standard (PIES) have been extended to cover countries across the Americas with the newly launched Canadian French, Spanish and Portuguese language translations, along with an expansion of the ACES Vehicle Configuration database (VCdb) South America subscription. This latest update to the standards further eliminates the need for multiple files for content delivery by allowing subscribers to extend their reach across North, Central and South America using data to speak the same technical language as their trading partners.
Using multiple relational databases containing standardized, codified data, Auto Care Data Standards now offers the ability to add the "VCdb South America" database subscription to cover:
Brazil
Argentina
Colombia
Chile
Costa Rica
Ecuador
Peru
To subscribe to the Spanish language translations, ACES and PIES users must have a subscription to one of the VCdbs as well as the PAdb.
The addition of standardized data in the Canadian French, Spanish and Portuguese languages to a database will further help expand market reach and increase efficiency. The following databases now include expanded language translations:
Qualifier database (Qdb);
Product Classification database (PCdb); and
Product Attributes database (PAdb).
These new additions build on the proven ability of the Auto Care Data Standards as the single most effective way to communicate with trading partners, while eliminating duplicated communication and distribution efforts, lowering supply chain costs, increasing product introduction, speed to market and reducing returns.

Auto Care Data Standards enable businesses to speak the same technical language as their customers. For more information, visit autocare.org/standards.