Upholstery and Trim International Council Names 2021 Lifetime Achievement Award Recipient
August 5, 2021
By Camille Sheehan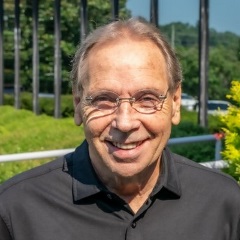 BETHESDA, Md. – August 5, 2021 – The Upholstery and Trim International Council, a community of the Auto Care Association, will recognize Chuck Streich, president, Spradling International, Inc., with the 2021 Lifetime Achievement Award at the 56th annual convention to be held Oct. 13-15, 2021 at the Hyatt Regency Hill Country Resort & Spa in San Antonio, Texas.
The Lifetime Achievement Award represents the highest award for excellence by the upholstery and trim community and honors individuals whose outstanding performance, integrity, dignity and conscientious approach to business affairs are demonstrated as a matter of routine. Individuals recognized have served the industry for over 30 years and have contributed to the industry through mentorship, business innovation or support of successful conventions.
With 46 years in the vinyl-coated fabrics industry, Chuck Streich is a well-respected trailblazer. He began his career in 1974 as a customer service representative at Uniroyal Global and steadily climbed the ranks. Streich joined Spradling in 1984, and in 1985 was named Spradling's vice president of sales marketing. Under his leadership, Spradling became well-known in the industry, not only as a leader in innovative vinyl-coated fabrics, but also as a true partner and friend to the performance-fabric community.
From 2003 to 2007, Streich volunteered his time and leadership insights by serving as chair on the Auto Care Association's (then Automotive Aftermarket Industry Association) Upholstery and Trim Committee to further the industry and enhance the convention. In 2018, Streich became president of Spradling continuing the legacy he has worked so hard to build.
Learn more about the 2021 Upholstery and Trim Annual Convention by visiting the autocare.org website.