Market Insights with Mike: Use Weekly VMT to Predict Retail Impact
July 22, 2021
By Camille Sheehan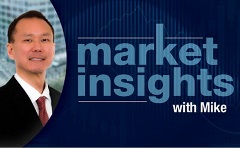 BETHESDA, Md. – July 22, 2021 – This edition of Market Insights with Mike looks at weekly vehicle miles traveled (VMT) data for Independence Day from 2019-2021. This data is available exclusively in the Auto Care Association's TrendLens™ interactive data platform as part of the "Market View" package. This edition also provides examples of how the Pearson correlation coefficient—a new feature—is available for Auto Care Association members who wish to compare two Economic and Industry Indicators to inform their market strategy.
Relative to previous years, VMT for the two-week period around July 4, 2021 was higher than for the same time period in 2019 and 2020. This confirms that not only was there pent-up demand to travel, but that travel for July 4 weekend via automobile in 2021 exceeded the past two years.
Tracking variables known to be leading indicators for industry activity (demand for parts and service) can give businesses time to anticipate consumer behavior and stock products / staff resources accordingly. All Auto Care Association members have exclusive access to Economic and Industry Indicators data, as well as Arity Monthly VMT in TrendLens™.
To view the latest edition of Market Insights with Mike, click here.
About Market Insights with Mike:
Market Insights with Mike is a series presented by the Auto Care Association's Director of Market Intelligence, Mike Chung, that is dedicated to analyzing market-influencing trends as they happen and their potential effects on your business and the auto care industry.