Market Insights with Mike: Americans Are on the Road Again
April 29, 2021
By Camille Sheehan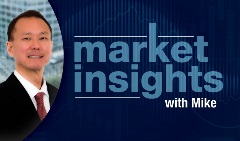 BETHESDA, Md. – April 29, 2021 – This edition of Market Insights with Mike provides an in-depth look at the latest vehicle miles traveled (VMT) data in the United States and what the new trends in consumer and market behavior can mean for the auto care industry. VMT for March 2021 exceeded 300 billion miles—its highest level since Summer 2019.
While this increase in VMT is encouraging for the industry, everyone is anxious and wants to know when the pandemic will go away and how the aftermarket will perform this year. As much as the pandemic has thrown a wrench into cogs of the aftermarket, the hits just keep on coming. Looking to the future, it's worth taking into account various external factors, including supply chain disruptions, the cost of materials, ongoing tariffs and more.
To view the latest edition of Market Insights with Mike, click here.
About Market Insights with Mike:
Market Insights with Mike is a series presented by the Auto Care Association's Director of Market Intelligence, Mike Chung, that is dedicated to analyzing market-influencing trends as they happen and their potential effects on your business and the auto care industry.