New South America Product Catalog Data and Spanish Translations Available for Automotive Aftermarket Companies
February 10, 2021
By Camille Sheehan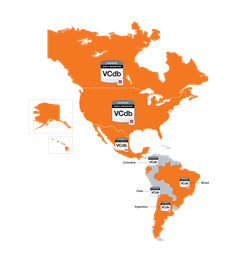 BETHESDA, Md
. – February 10, 2021 – The Auto Care Association today announced the availability of new product catalog data designed to help auto care industry businesses expand their investment into new markets. Adding to the already available Colombia and Chile data, two new countries are now available in the Vehicle Configuration Database (VCdb): Brazil and Argentina. The addition creates a new "VCdb South America" database subscription that subscribers can load into their product information management solution.
VCdb for international market expansion
The Vehicle Configuration database (VCdb) is a fully normalized, relational database, that is used in conjunction with the Aftermarket Catalog Exchange Standard (ACES). The VCdb contains light, medium, and heavy duty vehicles, powersports, off-highway, and equipment configurations and attributes for vehicles, powersports, off-highway, and equipment sold in the United States, Canada, Mexico, Colombia, Chile—and now Argentina and Brazil.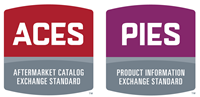 "Product catalog data is industry-driven and we heard from our subscribers that incorporating this content provides more value," said Bill Hanvey, president and CEO, Auto Care Association. "North American companies can use this data to extend their business reach and access new markets. Doing business in the Americas requires ACES and PIES and their related databases. Leveraging our infrastructure in the ACES and PIES universe will enable auto care industry companies to communicate effectively and consistently."

Spanish Translations
Also available as a subscription are Spanish translations for the VCdb, Qdb, PCdb and PAdb databases. To subscribe to the Spanish translations, users must have a subscription to one of the VCdbs as well as the PAdb.
Discover more effective ways to communicate with your business trading partners through the Auto Care Association's data standards solutions, including the new VCdb Latin America and Spanish translation subscriptions at autocare.org/data-and-information/data-standards/. For more information, contact technology@autocare.org.