Bert Hogeman Joins Auto Care Association as General Counsel
July 31, 2019
By Camille Sheehan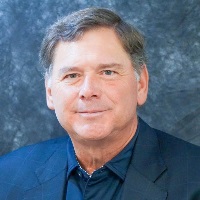 BETHESDA, Md.
– July 31, 2019 – The Auto Care Association today announced the addition of Bert Hogeman to the role of General Counsel, where he will be the focal point and person responsible for all legal matters applicable to the association as a not-for-profit trade association. The General Counsel is an officer-level role, reporting to the President and Chief Executive Officer of the Auto Care Association.
Hogeman brings more than 35 years of legal experience and a wide-ranging background to the association, having worked in both private law firms and in-house legal departments for both business and commercial clients. Hogeman's practice has included domestic and international mergers and acquisitions, operational responsibility for international operations, telecommunications regulatory activity, representation of clients' marketing and mass market organizations, compliance, privacy and online operations.

In his role as General Counsel, Hogeman will advise executives, senior management and the board of directors on all legal matters including legal rights, potential liabilities and the potential impact of new or existing laws and regulations. Hogeman will also participate with and advise the association's government relations team in the development and advocacy of its legislative and regulatory initiatives.