Fast and Furious: Aftermarket Acquisitions
by Cotter Collins, SMP, and YANG Aftermarket News Guru


Change is nothing new in the Automotive Aftermarket, you're especially aware of this if you've been keeping up with the YANG Effect. Technology and legislation continue to be long-term external forces that shape what our industry looks like, plus the past couple of years have brought about supply chain and workforce challenges that no one foresaw. However, there has always been internal changes that keep the Aftermarket professional on their toes, namely acquisitions.

In recent years, there have been acquisitions at all levels of our industry, whether that be large equity groups buying repair facilities, manufacturers being bought up by the competition, and fast n' furious warehouse distributor acquisitions. Long gone are the days of multiple WD's in the same town, or even the same state. Today's Aftermarket is moving everyday toward large WD groups with far more company owned stores and fewer independent jobber store customers.

Acquisitions at each level of the Aftermarket have certainly changed the landscape. It will be interesting to follow these developments and see where they take the Aftermarket. To name a few:

Carl Icahn's Vertical Integration (Auto Plus, Pep Boys, Monroe) -
DRIV- Federal Mogul and Tenneco
Parts Authority
Tristate Enterprises purchases WM Automotive
NPW Moves West
PWI integrates DWI and Tristate
XL and TPH become sisters as TPH absorbs Cold Air and White Brothers
APH expands its clutch on the Northern Mid-West with acquisitions of SAE and Weaver
Staying on top of what is happening in the industry is a great way to hold your own in networking conversations and help you lean in on what is happening in your own company. One of the best ways to stay on top of these changes is to subscribe to industry specific news bulletins like Aftermarket News, the Lang Report or the Greensheet. In addition to those resources, YANG will be starting our NEW Young Professionals Series in February where industry leaders will speak to pertinent leadership, continuing education, and industry news topics.

-Cotter Collins, SMP
YANG Aftermarket News Guru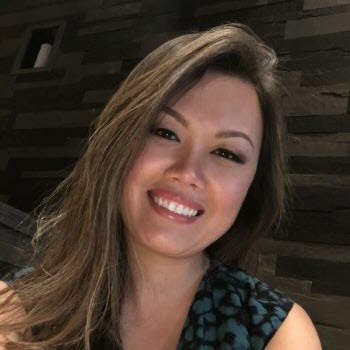 Mary Ieng, Community Engagement Manager
I lead programs that advance the development of under-40 professionals in the auto care industry while keeping it fun.

The YANG Effect newsletter is your quarterly "pit stop" for all things Automotive Aftermarket contributed to and written by under- 40 industry professionals.
More posts
More about YANG
Home for the auto care industry's dynamic and vibrant community of under-40 professionals. YANG provides its members with the opportunity to network with industry peers, develop new skill sets and improve leadership capabilities.
Learn More
Interested in contributing?
Content Contributions are always welcome! Keep us updated on your career and company endeavor.
Learn More