Auto Care Association Expanding ACES and PIES Reach in Peru, Ecuador
by Carolina Arregoces, Associate, International Affairs


During a time when the global aftermarket industry is facing unprecedented challenges, data becomes critical to stay current and succeed in the global marketplace. Companies need to efficiently communicate product data to overcome these challenges and to take advantage of the growing e-commerce segment globally.
In North America, businesses in the automotive aftermarket benefit from industry-developed data standards ACES (Aftermarket Catalog Exchange Standard) and PIES (Product Information Exchange Standard), which enable companies to be more efficient in communicating product information with their trading partners.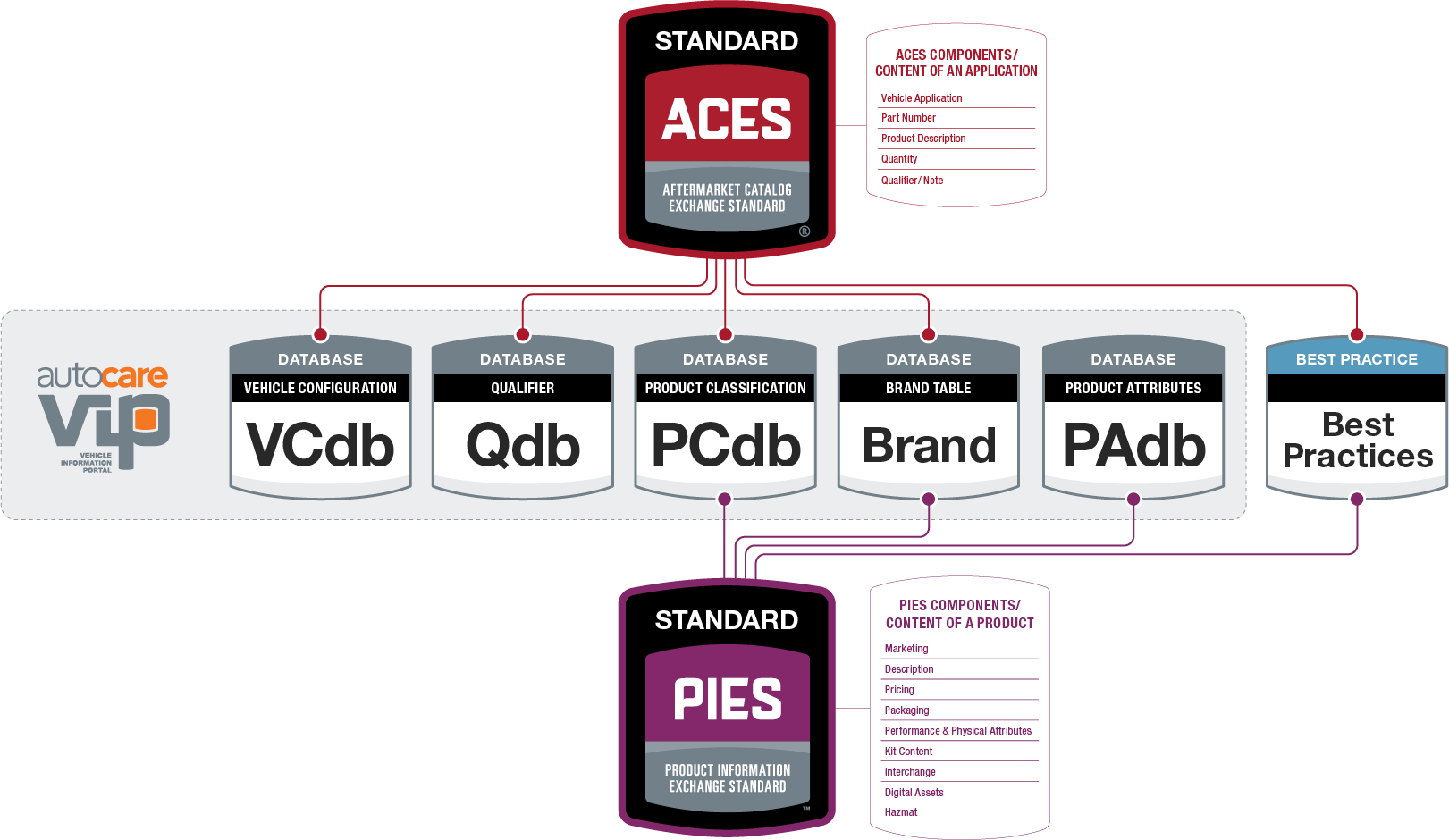 As part of the Market Development Cooperator Program (MDCP) award the Auto Care Association received from the U.S. Department of Commerce, the association is organizing a series of seminars and trainings in key markets in Latin America. These events will aim to facilitate the global adoption of ACES and PIES with the support of the U.S. Commercial Service, local associations, and volunteers from the Technology Standards Committee.
The seminars series started in 2021 for the markets of El Salvador, Guatemala, Dominican Republic and Colombia. Most recently, the association had the opportunity to host virtual seminars for two growing markets in South America that have become prominent in the region and need to be highlighted: Ecuador and Peru.
Why Ecuador?
Ecuador, an Andean country with a population of over 17 million, offers promising market opportunities. Ecuador's economy grew 4.2% in 2021 and has made recent advances in its trade relationship with the United States, signing the Protocol on Trade Rules and Transparency in December 2020. There are no foreign exchange issues, as Ecuador adopted the U.S. dollar as the country's official currency in 2000.
In 2021, Ecuador imported $418 million in auto parts, an increase of 38% from 2020. Best prospects in this market include brakes, filters, shock absorbers and sparkplugs. The Ecuadorian market offers potential for suppliers due to its aging and growing vehicle population. The car parc is approximately 3 million and the average age of the vehicles is 16.2 years.
Why Peru?
Peru has been one of the fastest growing Latin American economies since 2002, with the country´s GDP growing to 13.3% in 2021. Peru holds multiple free trade agreements, including the United States-Peru Trade Promotion Agreement (PTPA), which entered into force in February 2009. The PTPA eliminated tariffs on almost 90% of U.S. products exports, with remaining tariffs being phased out by 2026. The PTPA also established a secure, predictable legal framework for U.S. investors operating in Peru as well as intellectual property protections.
The U.S. auto parts exports to Peru have grown 80% in the last decade. The total number of vehicles in operation is 4.26 million. The average age of vehicles in Peru is 13-15 years for private transport vehicles and 22.5 years for public transport vehicles. The older vehicle age and steady stream of imported used vehicles necessitate a constant supply of parts and accessories for repair and maintenance purposes.

Virtual seminars in these countries were organized with the support of the local automotive associations and were attended by more than 100 local auto care industry executives that highlighted the importance of adopting aftermarket standards to increase sales, reduce returns and strengthen the automotive aftermarket industry.
In addition to the seminar series and to expand our members opportunities in Latin America, the Auto Care Association has announced that its ACES and PIES data standards are now available in Brazil, Argentina, Colombia, Chile, Ecuador and Costa Rica. Suppliers in these markets can use ACES and PIES to provide detailed performance and physical attributes to better differentiate products.
Learn more about how data standards can help you communicate effectively with your trading partners.
For data standards and technical support contact technology@autocare.org.
For additional information on the seminar and training series contact carolina.arregoces@autocare.org.
---
Auto Care Association Amplía el Alcance de ACES y PIES en Perú y Ecuador
En un momento en que la industria del mercado de repuestos se enfrenta a desafíos sin precedentes, los datos se vuelven críticos para estar actualizado y tener éxito en el mercado global. Las empresas necesitan comunicar de manera eficiente los datos de sus productos para superar estos desafíos y aprovechar el creciente segmento de comercio electrónico a nivel mundial.
En Norte America, las empresas del mercado de repuestos automotrices se benefician de los estándares de datos desarrollados por la industria del mercado de repuestos: ACES (Estándar de Intercambio de Catálogos) y PIES (Estándar de Intercambio de Información de Productos), que permiten a las empresas ser más eficientes en la comunicación de información los productos con sus socios comerciales.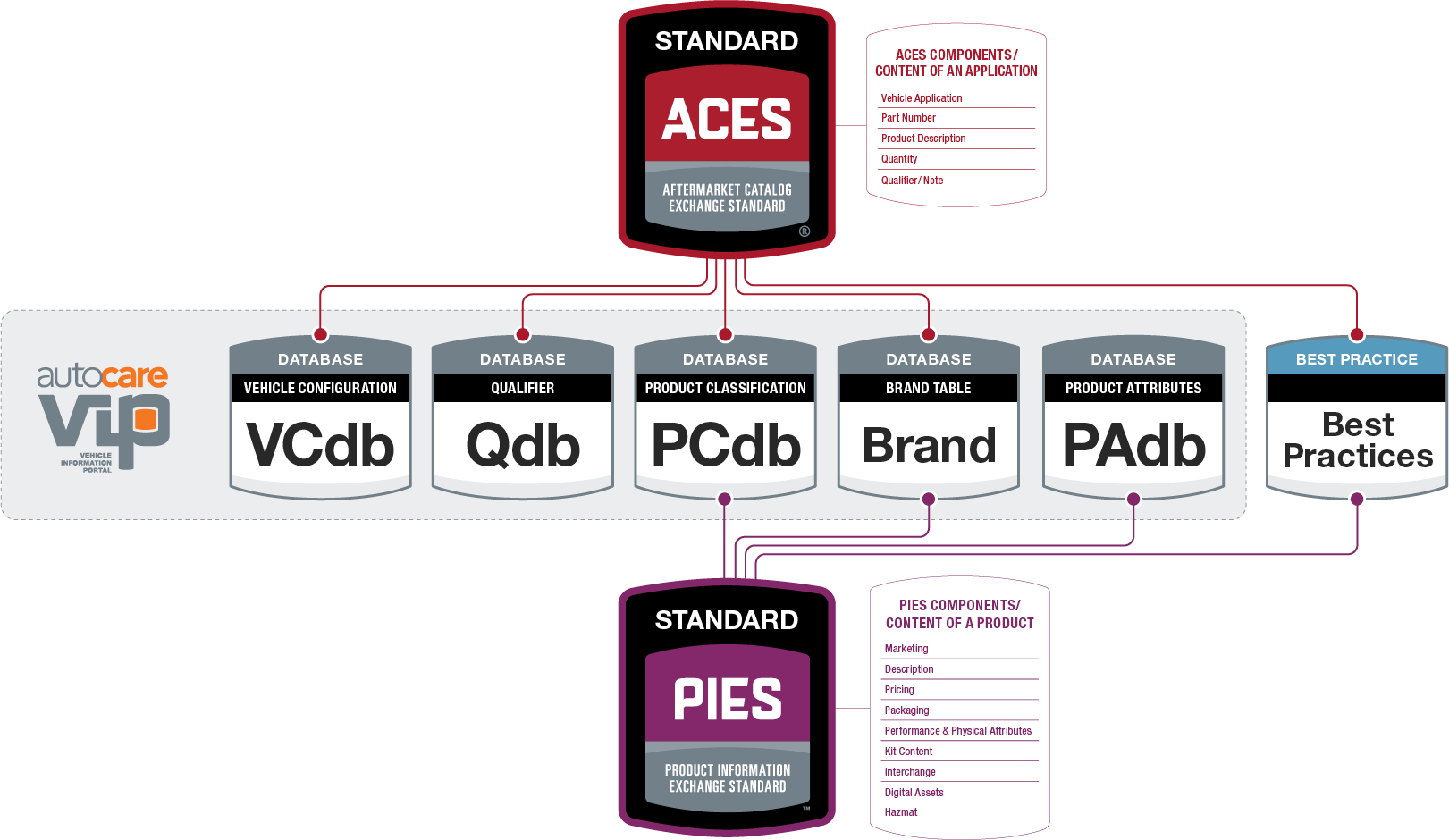 Como parte de los recursos que Auto Care Association recibió del Departamento de Comercio de EE. UU., la asociación está organizando una serie de seminarios y capacitaciones en los principales mercados de América Latina. Estos eventos tienen como objetivo facilitar la adopción global de ACES y PIES con el apoyo del Servicio Comercial de EE. UU., asociaciones locales y voluntarios del Comité de Normas Tecnológicas.
Los primeros seminarios tuvieron lugar en 2021 para los mercados de El Salvador, Guatemala, República Dominicana y Colombia. Más recientemente, la asociación tuvo la oportunidad de organizar seminarios virtuales para dos mercados en crecimiento en América del Sur que cada vez tienen una prominencia más alta en la región: Ecuador y Perú.
¿Por qué Ecuador?
Ecuador, un país andino con una población de más de 17 millones, ofrece oportunidades de mercado prometedoras. La economía de Ecuador creció 4,2% en 2021 y ha logrado avances recientes en su relación comercial con Estados Unidos, firmando el Protocolo sobre Normas Comerciales y Transparencia en diciembre de 2020. No existen problemas cambiarios, ya que Ecuador adoptó el dólar estadounidense como moneda oficial del país en el año 2000.
En 2021, Ecuador importó $418 millones en autopartes, un aumento de 38% con respecto a 2020. Las mejores perspectivas en este mercado incluyen frenos, filtros, amortiguadores y bujías. El mercado ecuatoriano ofrece potencial para los proveedores debido a la antigüedad del parque automotor y su crecimiento, el cual es de aproximadamente 3 millones con una edad promedio de 16,2 años.
¿Por qué Perú?
Perú ha sido una de las economías latinoamericanas de más rápido crecimiento desde 2002, con un crecimiento del PIB del país del 13,3% en 2021. Perú tiene múltiples acuerdos de libre comercio, incluido el Acuerdo de Promoción Comercial entre Estados Unidos y Perú (PTPA), que entró en entró en vigor en febrero de 2009. El PTPA eliminó los aranceles sobre casi el 90 % de las exportaciones de productos de EE. UU. y las tarifas restantes se eliminarán gradualmente para 2026. El PTPA también estableció un marco legal seguro para los inversionistas estadounidenses que operan en Perú, así como protecciones de propiedad intelectual.
Las exportaciones de autopartes de Estados Unidos a Perú han crecido 80% en la última década. El número total de vehículos en funcionamiento es de 4,26 millones. La antigüedad promedio de los vehículos en el Perú es de 13 a 15 años para los vehículos de transporte privado y de 22,5 años para los vehículos de transporte público. La antigüedad de los vehículos y el flujo constante de vehículos usados importados requieren un suministro constante de repuestos y accesorios para reparación y mantenimiento.
Los seminarios virtuales se organizaron en estos países con el apoyo de las asociaciones automotrices locales y contaron con la asistencia de más de 100 ejecutivos locales de la industria automotriz que destacaron la importancia de adoptar estándares de datos para la industria con el fin de aumentar las ventas, reducir las devoluciones y fortalecer la industria.
Además de la serie de seminarios y para ampliar las oportunidades de nuestros miembros en América Latina, Auto Care Association ha anunciado que sus estándares de datos ACES y PIES ahora están disponibles en Brasil, Argentina, Colombia, Chile, Ecuador y Costa Rica. Los proveedores en estos mercados pueden usar ACES y PIES para proporcionar un rendimiento detallado y atributos físicos para diferenciar mejor los productos.
Obtenga más información sobre cómo los estándares de datos pueden ayudarlo a comunicarse de manera efectiva con sus socios comerciales.
Para estándares de datos y soporte técnico, comuníquese con technology@autocare.org.
Para obtener información adicional sobre la serie de seminarios y capacitaciones, comuníquese con carolina.arregoces@autocare.org.
Jonathan Larsen, Vice President, Standards & Digital Products
I help reduce cost out of the overall supply chain by improving the quality of standards data we provide to the industry and develop new processes that help get data to our members faster. More About Me
The Auto Care Association's Technology team is pleased to launch a new monthly Auto Care Tech blog series titled, "What the Tech? This series will cover topics related to Data Standards.
More posts
Join the Conversation
If you are looking to see what is coming next or want to ask questions to your industry peers about the standards, join us at
autocare.communifire.com
Latest Data Standards Documentation
Need to brush up on the latest ACES and PIES documentation? You can find them in the
Auto Care Digital Hub
Share your story
We would enjoy hearing from you about how you are using the standards Heavy Duty content standards or how you plan to use the content this year.
Email us