Candid Thoughts from Your Shops - An Interview with Kim Auernheimer, CS Automotive, Owner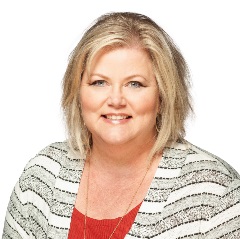 What direct impacts has legislation had on your shop?
The rising cost of doing business.

Who should own a vehicle's data, the new car manufacturer or the consumer? Why?
Definitely the consumer! I recently read an article in the New York Times that cited the consulting firm McKinsey that "A car can generate about 25 gigabytes of data every hour and as much as 4,000 gigabytes a day, according to some estimates. The data trove in the hands of car makers could be worth as much as $750 billion by 2030". The data on your car can determine your habits...where you shop, where you visit, where you spend your time. Your car can even share data like how much you weigh (even when you lose or gain weight!), what music you listen to, and (heaven forbid) your driving ability or lack thereof! This data is shared with marketing firms, insurance companies, and the like. Your vehicle data teamed up with your cell phone data...Big Brother, are you out there? Yes, he is!
Do you see infrastructure improvements speeding up the growth of electric vehicles? How?
At this time, EV's are limited to cities, however, with growing accessibility to charging stations and increased charging times, the popularity of EV's is inevitable. With the threat of the per-mile user fee looming, it is imminent that the government will rapidly increase the EV charging infrastructure, reducing gas vehicle usage and thus impacting our business.
What sources do you use to 'stay in the know' about legislation?
Auto Care Association has been my go-to to keep updated on current legislation matters. I believe that trade magazines have been very instrumental in introducing matters/issues/news however Auto Care gets in and breaks it down in a deep and informative way.
How can distributors and manufacturers help shops navigate new vehicle technologies?
Distributors have a key position in helping the Independent Shop Owner by offering technology and training at an affordable cost. With sales, comes parts/supply purchases (Analogy....teach a shop to fish, the shop will fish more and the distributors will be fed!).
How is your shop adjusting to 1234-yf?
We have purchased the new 1234-yf equipment, since the 1234y technology has been in place, we have only had one vehicle that has required the machine for Air Conditioning Repair. However, we have been forced to spend money on a machine that we may or may not need for quite some time as we may not really start seeing those vehicles in our shops with Air Conditioning issues for some time. In addition, this technology will require additional training at an expense to our shop. It will be more expensive for the consumer as the Testing options will be reduced and more complicated due to the regulations. The materials are more expensive and labor times will be longer. Slightly flammable.
Is new vehicle technology viewed as a hindrance or an opportunity?
Like with any new technology, in the beginning, it is always a hindrance due to lack of familiarity, restricted service information, and limited part/equipment availability. However, progressive shops that fight to gain knowledge and seek out resources have an opportunity to rise above those that don't. Sadly, with over 18,000 shops across the US at various stages of success, many shops may not be in a financial situation to afford the training and technology to get the head start, causing struggling shops to fall even further behind. We are fortunate to be in a position to be able to keep ahead of the curve, but not all are!
This interview is brought to you by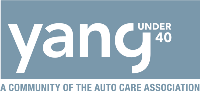 Young Auto Care Network Group
Home for the auto care industry's dynamic and vibrant community of under-40 professionals.
YANG provides its members with the opportunity to network with industry peers, develop new skill sets and improve leadership capabilities. See what we are talking about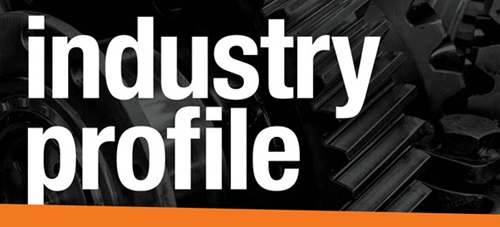 The automotive aftermarket's award recipients and top talent are featured here in exclusive interviews.
More posts
2021 Auto Care Advocacy Report

March 24, 2022

Advocacy is essential, and by adding your voice, our impact adds up. This report details our 2021 efforts across all three facets of advocacy: grassroots, lobbying and PAC. However, in order to be effective, we must have your support and engagement. The 2021 Advocacy Report details ways you can get involved - and we made it as easy as 1, 2, 3.

[WATCH] Driver Behavior Trends and Their Impact on Parts and Service Opportunities

March 17, 2022

This webinar analyzes driving behavior at the national, state, and local levels. Gain insights into: consumer behavior; driving patterns; and potential impacts on parts replacement, service and repair scheduling, vehicle age, and the car parc.

[WATCH] 2022 Business Outlook: Top Emerging Opportunities and Challenges

February 4, 2022

This webinar explores need-to-know emerging opportunities and challenges for the coming year: current status of supply chain issues and what to expect in the year ahead and more.