7 Facts the Aftermarket Needs to Know About ADAS
by Mike Tanner, Director, Vehicle Communications


Advanced Driver-Assistance Systems (ADAS) are the new norm for today's vehicles: at least one ADAS feature is available on 92% of new vehicles available in the U.S. Additionally, the Insurance Institute for Highway Safety estimates that more than 60% of registered vehicles will be equipped with ADAS in 2024. Designed to keep drivers safe and reduce collisions, these features include:
Adaptive cruise control;
Lane assist;
Blind spot warnings;
360-degree cameras; and
Many more.
These features are made possible by a growing array of parts, sensors and technology that the auto care industry needs to stay informed about to maintain and service these vehicles. The Auto Care Association Emerging Technology Committee actively monitors what new sensors are being offered to vehicle manufacturers for incorporation into new vehicle designs. These new sensors range from in-cabin child presence detection and vital signs monitoring, to door and trunk obstacle detection. A large number of ADAS-equipped vehicles began exiting warranty in 2021, so the aftermarket is just beginning to see these vehicles. This is an opportunity for our industry as the aftermarket can be a less costly and more convenient option for collision repair shops, insurance providers and the consumer.
Here are seven quick facts about ADAS that industry professionals need to know.
Fact #1: ADAS presents a tremendous service opportunity for technicians and shops.
Repair shops outsource $177 million in ADAS calibration to dealers. That's 90% of ADAS work coming to repair shops that is outsourced back to the dealer. When asked why, service centers cited one of four barriers: the work was too difficult; it was too complex; there's no demand for it; or it's too expensive. Demand for repair and calibration increases with every new car that enters our roadways; read on to see how to address the tool and training barriers.
$
$177

million

opportunity
Fact #2: In addition to parts and service opportunities, ADAS presents a market opportunity for manufacturers.
ADAS parts and services will experience 17% CAGR (compounded annual growth rate) through 2030. Parts manufacturers that invest in replacement ADAS parts such as sensors, cameras, Electronic Control Units (ECUs), actuators, adaptive front lights, high-frequency connectors, display devices and more will have access to a market projected to be $2.28 billion by 2031. However, there is a temporary headwind: dealers are refusing to calibrate vehicles that have aftermarket ADAS parts on them – so, the aftermarket industry needs to ensure that our service facility partners are equipped and trained to recalibrate these vehicles.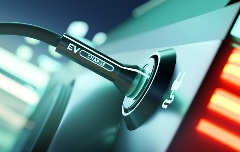 Fact #3: ADAS and Electric Vehicles (EVs) go hand-in-hand.
As the automotive aftermarket adapts and evolves to support ADAS-equipped vehicles, most of these parts and services will carry over to BEVs (Battery-Electric Vehicles) and ZEVs (Zero-Emission Vehicles); thereby increasing the ROI for ADAS tools, equipment and training.
Fact #4: Shops need to invest in order to reduce barriers and capitalize on ADAS opportunities.
Only 30% of repair shops are capable of replacing ADAS parts because they lack three key things: tools, training and space. Trusted calibration tool providers include Hunter, Alltel and Bosch, just to name a few. There are also numerous ADAS calibration training programs available (i.e., Repairify, I-Car, etc.).
Fact #5: When service centers invest in ADAS, there is a tangible return on investment.
According to AAA research, the most common ADAS repairs can earn shops from $500 to $2,000 per vehicle. Hunter also has a handy ROI tool that can help shop owners calculate the ROI.
Fact #6: Standardization is on the way for ADAS calibration.
While there are many manuals and procedures for ADAS calibration across makes and models, the industry understands the need to standardize calibration tools and procedures as much as possible. Members of the automotive aftermarket are engaged in standards body committees (such as SAE) and are currently working through the process, which typically takes 4+ years. The important thing to know is that the aftermarket has a seat at the table in the standards development process so that the aftermarket's requirements are made known.
Fact #7: ADAS also needs right to repair.
That's right: ADAS and right to repair are related. Technicians need access to the wirelessly-transmitted vehicle maintenance and repair data generated by today's vehicles – but that data isn't always accessible. If you're getting involved in ADAS, you need to speak up to ensure our industry's right to repair. Read up on the issue and take action here.
Stay up-to-date with more educational content on emerging transportation technologies.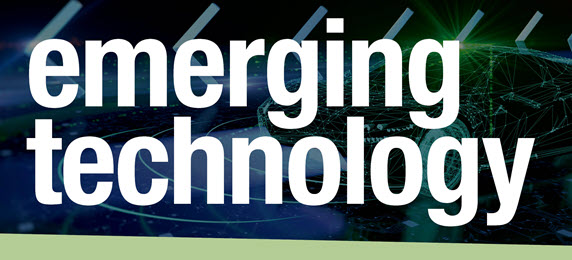 As vehicle technologies evolve, our emerging technology team and committee is on the front lines with organizations such as ISO, SAE, IEEE and CEN working to define internationally recognized standards for automotive maintenance and repair. Here you'll find the latest updates from their work on your behalf.
More posts
[WATCH] How to Use Vehicle Miles Traveled to Better Your Bottom Line in 2022

December 3, 2021

Vehicle Miles Traveled has been respected for years as a key indicator of aftermarket opportunities. Historically, planning has been limited to directional indicators but now aftermarket businesses can leverage more detailed insights on geographic differences as well as vehicle differences to more effectively take advantage of aftermarket opportunities.

[REPORT] 2022 Auto Care Factbook

May 6, 2021

The only publication of its kind, this report includes data on light vehicle sales volume for key aftermarket product categories, sales percentage growth, light vehicle product growth and much more.